Apr 4, 2016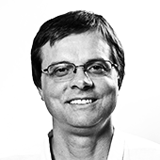 Pedro Chiamulera
What makes ClearSale an omni-channel anti-fraud company?
This is when we started to build our experience in this area, quickly learning that fraud is much more than an individual trying to use someone else's data. In managing all of the steps in the [fraud] prevention process, we learned to identify illegal maneuvers [and patterns of behavior] that are hard to detect, perpetrated by criminals that specialize in cybercrime.
For example, we know that sometimes people actually go to work for a company simply to gain inside knowledge and then leave and start fraud attacks against it. We have also witnessed fraud in shipping companies, when goods are delivered, as well as auto-fraud involving automobile insurance. Over the years, we have learned that fraud exists in many channels and diverse contexts. As a result, we are constantly learning and preparing ourselves to detect and prevent fraud in commercial transactions in different market segments.
What is key to becoming omni-channel
To prevent e-commerce fraud we created a single, secure database that has all of the data on e-commerce transactions involving our clients, having a holistic view of the market, which considerably increases the accuracy of our analyses.
Thinking of this, after dedicating our efforts to e-commerce only for many years, we realized there were also opportunities in offline segments. Today we work for telcos, insurers and credit card issuers, as there are many similarities in fraud analysis across these industries. For example, we realized that we could look at the history of an e-commerce client to know if he or she presents a risk profile when purchasing automobile insurance. This realization was critical for transforming ClearSale into an omni-channel company.
Thanks to this holistic vision, we are now able to manage fraud prevention for any segment, both online and offline. We work with profile data such as telephones and addresses. This type of information changes less than credit card numbers for example, which expire after a time.
Fraud prevention analyses using profile data such as address, telephone and region will yield more accurate analyses. This type of data is more reliable and stable.
What is needed to become an omni-channel company?
In ClearSale's case, the combination of three important factors:
Advanced technology to quickly gather as much data as possible, regardless of the originating system - e-commerce web services or robots capturing system data.
Statistical Intelligence to identify which patterns of data are less volatile, and which make more sense for analyzing a given transaction.
Finally, exhaustive and sophisticated human analysis, as fraud may be internal, self-fraud or account hacking. Human analysis will separate the bad from the good, and for this reason must be completely accurate. The various dimensions of human analyses help improve order acceptance. The fact is that most orders are good, even if considered high risk using merely statistical models. Technology alone is not enough to assess the subjective context of a transaction and confirm if it is fraud or not.
The secret that allowed ClearSale to become an omni-channel company was to combine these three critical factors, in addition to management that is always focused on the holistic view of the process.