Mar 21, 2016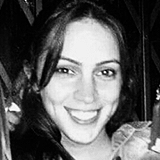 Sarah Elizabeth
Trends and Takeaways from MRC Vegas 2016
We were honored to speak on Latin American e-commerce fraud and payments. Together with Allpago, the leading payment service provider in LATAM, we gave our audience an overview of the LATAM payments and CNP fraud landscape. (More on that below)
We also co-hosted a dinner for senior leaders from the accommodation, travel, finance, art, and security sector.That event, along with MRC's dozens of informative sessions, inspiring keynote speeches, and impromptu exhibit hall chats, gave us the opportunity to hear from industry players how they're navigating the rapidly changing world of e-commerce fraud. Here are three big trends we noticed.
E-commerce fraud protection trends
The highest trending topic at MRC this year was the need to reduce false positives. Merchants are increasingly aware that false declines have two costs: one when a transaction is denied and another when unjustly declined customers take their business elsewhere. This has led to growing merchant interest in the role of manual review to reduce false declines and maintain great customer relations.
This is a trend we've seen before in the Latin American market. ClearSale has worked with luxury brands in Brazil for years; we've learned how to customize our processes and procedures to best serve these merchants and their clientele. For example, we don't deny an order without first trying to contact the owner of the data used in the purchase, which can reduce declines among well-heeled shoppers who are buying online while outside their home country.
We also saw that the market feels a bit restless and in flux. Right now, there's no single solution or approach that dominates the landscape. Some merchants choose fully outsourced; others prefer to take on the responsibilities of screening in-house. Some rely entirely on machine screening while others add manual analysis. We believe that the experience and market knowledge of our in-house fraud experts, combined with our proprietary data technology, gives merchants the best of both worlds.
Finally, we heard from merchants who are coping with new CNP fraud attacks due in part to the EMV transition in the US. Because Brazil went to EMV starting in 2008, our analysts have years of experience managing the wave of CNP fraud that typically follows the tightening of POS security.
A primer on Latin American e-commerce markets
Rafael Lourenco, ClearSale's VP of US Operations, partnered with Allpago founder and CEO Philipp Bock for "Successful E-Commerce in Brazil and LATAM," a session devoted to the payments and fraud landscape in Latin America.
Together, Philipp and Rafael outlined the unique profiles, market preferences, and fraud landscapes for major markets in the region. For example, Brazilian shoppers overwhelmingly prefer local payment methods, and even small, new online merchants need rigorous fraud protection from the outset in order to succeed. Session attendees responded positively to our insights for successful selling into Latin America in general and Brazil in particular.
What we brought home from MRC Vegas
We enjoyed other great takeaways from this year's MRC, too. The first is inspiration—e-commerce is a dynamic industry filled with innovators who use their creativity and data know-how to reach customers and thwart fraudsters. The other is delight that we can contribute our own experience to this smart community. At events like MRC Vegas, where we get to exchange knowledge with partners and merchants around the world, everyone wins.
To learn more about how ClearSale's fully-outsourced Total Guaranteed Protection can help your business, contact us at 855 379-4611 or contact@clearsale.com.br.