Jun 17, 2016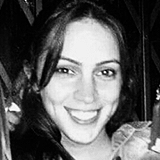 Sarah Elizabeth
Avoid the MATCH (Mastercard Alert to Control High-risk Merchants) list
To recover, a merchant will need to find an account provider willing to work with him or her, as well as bring the chargeback ratio down to an acceptable risk level. Whether a business is trying to avoid MATCH status or working to cope with it, comprehensive payments-fraud controls are crucial.
What's MATCH?
For those new to the payments industry, MATCH, formerly known as the Terminated Merchant File list, is also sometimes called the Member Alert to Control High-risk Merchants. The list is maintained by MasterCard Worldwide and also used by Visa Inc. processors and other networks to screen potential merchants before allowing them to open an account.
Many low-risk providers won't do business with merchants on the MATCH list. These merchants often must work instead with high-risk specialist account providers that charge more in transaction fees to cover their potential higher expenses.
Chargebacks can lead to MATCH listing
If one of your merchant customers is placed on the MATCH list, the merchant needs to know why it happened before he or she can address the situation. Excessive chargebacks are the primary reason merchants are put on the list, although there are a dozen other reasons that can also result in a merchant landing on MATCH, including data compromise, merchant fraud convictions, money laundering, bankruptcy, and Payment Card Industry Data Security Standard noncompliance.
The exact figure may vary by network and acquirer, but a chargeback ratio higher than 1 percent can trigger warnings, account closure and MATCH listing.
What to do about chargebacks
If chargebacks are the reason for a MATCH status – or if a business isn't on MATCH but its chargeback ratio is rising – the merchant [click here to continue reading]