Apr 15, 2016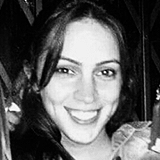 Sarah Elizabeth
Magento 2.0, Magento Cloud and Magic Johnson – Highlights from Imagine 2016
One of the biggest topics buzzing was the unveiling of Magento version 2.0 and the first ever Magento Enterprise Cloud edition, which received an overwhelmingly positive reception. Attendees raved about the performance and possibilities of customization. CEO Mark Lavelle shared how the company, now independent from eBay and PayPal, will be much more focused on providing to the needs of their community.
We found the sessions impressive not only because of the great line up of speakers, such as Magic Johnson and Steve Fusco of PayPal, but because of the attention-getting music, massive screens and the performance-level presentations that took into account the needs of every attendee.
We were thrilled to have hosted the networking breakfast on Wednesday, April 13, which gave us the opportunity to connect and speak with many merchants and software developers.
We found that many retailers were unaware of their rejection rates due to suspected fraud, and rely solely on the payment gateway rules. It was a privilege to be able to share our expertise in fraud management and educate merchants about our end-to-end fraud prevention solutions, which can help them eliminate chargebacks, reduce false declines and protect their businesses.
We also had a lot of interest in our partner referral program which makes it simple for developers to earn commissions just by making an introduction to a potential merchant that can benefit from our services.
We were so thrilled to be a part of this show and the Magento community. We thank all of you who took time to speak with us and for the insights we gained. If we didn't have the opportunity to say hello and meet with you at the show, please feel free to email us at contact@clearsale.com.br to set up a call or an in-person meeting.