Jun 1, 2016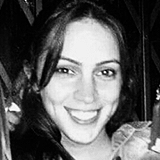 Sarah Elizabeth
Insights from CNP Expo 2016
Inspiration in the payments space
Dan Price, founder & CEO of Gravity Payments, kicked off the event by talking about his plans for a new approach to business that's focused less on financial engineering and more dedicated to building value and serving others. He founded his payments company at the age of 19 with a goal to the serve hardworking small business owners he saw being overcharged and underserved by their card processors.
Dan's early 2015 decision to raise his company's minimum salary to $70,000 captured headlines, inspired admiration, and energized the ongoing wage debate. Because ClearSale operates on the values of employee respect, trust, and freedom to innovate, Dan's talk resonated with us—and with other attendees. He's a change-maker to watch in the payments space.
Intelligence matters more than ever
The discussion around machine learning's pros and cons was lively. We found a growing number of companies talking about the potential drawbacks of machine-learning-only decisionmaking. There's no doubt that machine learning is a powerful tool in fighting fraud, but one tool alone will never be able to counteract all the creative ways that thieves devise to steal from merchants. Our position is that human intelligence and experience are critical components in a multi-layered approach to fraud prevention, and we're glad that others also see the value in fraud analysts' skills.
International and cross-border e-commerce interest
International commerce and cross-border were frequent themes at this year's event. Panel speakers discussed cross-border must-knows like understanding the local culture, offering the preferred local payment methods, and partnering with local experts who understand the particulars of customer behavior, regulatory issues, and the market.
Naturally, we were excited by the interest in international e-commerce. Selling internationally requires expertise in cross-border fraud management and an understanding of the local fraud landscape of each country in which you sell. With 15 years of experience protecting major merchants in the most complex and dynamic e-commerce markets, we provide a unique set of insights for US-based merchants.
Interest growing in chargeback insurance
Conference talk included many discussions about chargeback guarantees and insurance. That's not surprising because chargebacks are on the rise among US CNP merchants in the wake of last year's EMV liability shift for point-of-sale transactions. Worse, the cost-per-incident for fraud is rising, too. LexisNexis released data at the CNP Expo showing that in 2015 every dollar lost to fraud actually cost merchants $2.40, thanks to chargeback fees, shipping expenses, the cost of lost merchandise, and other costs.
Merchants can use many strategies to fight fraudulent chargebacks, but the simplest is to choose a fraud solution with a chargeback guarantee, such as ClearSale's Total Guaranteed Protection solution. Right away, your company is protected against losses due to chargeback fraud. That can reduce your operating costs and free you up to focus on other aspects of your business.
Want to talk more about the topics covered at this year's CNP Expo? Contact us at contact@clear.sale or +1 786-888-4584.