Sep 20, 2016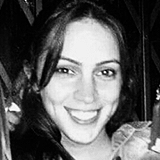 Sarah Elizabeth
How to show you are a trustworthy online store
Display your security seals.
Payment is likely the top concern of most consumers when it comes to buying from an online store. People must be comfortable enough to input their credit card and personal data on your website.
Help users by clearly displaying partner seals ensuring secure payment and fraud protection. Seeing this type of seal on your site will make people more comfortable to complete their purchases. These can be placed on a footnote and again on the sign-in page.
Prizes and awards should also be posted as they increase credibility. Don't forget to add them to your home page.
Show people who you truly are
There are some details on your website that will show you are a serious company. Tell consumers about yourself in an "about us" or "who we are" section to convey credibility. This allows you to tell customers a bit about you, along with photos and videos of your facilities or stores. A "work with us" link for prospective employees will also work in your favor. After all, if you are a real business you will need people to work for you.
Another important point is to have all your contact data visible - telephones, e-mail and social media pages-- so customers know they can contact you if necessary.
Share your privacy policy
Create a page that clearly explains your exchange and return policy. This is critical and makes it easy for your e-consumers to find the information they need should they need to return or exchange something they weren't happy with. It will also add credibility if your site has a privacy policy, describing what you will do with the data provided by customers when they register or sign in. Take e-mail as an example-- make it clear that you will only use the customer's e-mail for contact related to his or her orders and other important information. If you want to use it for advertising and partners, make sure the e-mail owner accepts this option. Nobody wants their inbox full of messages they are not interested in.
Invest in professional layout
The appearance of an online store can keep customers away. Don't fall into the temptation of saving on site layout and functions and compromising your credibility. Credibility requires professional design, good quality pictures, and proper grammar.
An additional "s" after http on your website shows visitors that navigation to your page is secure, and must be displayed on all pages. Users are increasingly aware of these things.
Add customer reviews or comments.
If you've never made a purchase on a website and you're trying to learn more about it, what's better than the opinions of other users who have already bought at that store? Reviews will make visitors much more confident and gives them more information than you would need to provide.
Why not make space available for comments by people who have already purchased each item as well? After order delivery, you can invite customers to rate their purchasing experience..
Show that you are reliable and you will certainly boost sales.