Apr 26, 2016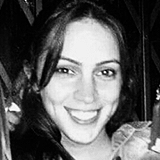 Sarah Elizabeth
Fraud or False Declines? Fashion Retailers Can Reduce Both
Fashion Digital LA is one of the biggest shows in fashion retailing and tech, and we're bringing our e-commerce merchant solutions to next month's event. With Fashion Digital in mind, we've been looking at how the fraud landscape is changing for US-based digital fashion merchants. Over the first three quarters of 2015, both fraud attempt frequency and attempted fraud amounts rose in the luxury category - which includes designer clothing, shoes, and handbags - according to PYMNTS.com's Global Fraud Attack Index. The source of this fraud upswing may surprise you, but there are solutions to combat the rising tide without increasing the already unacceptably high number of falsely declined transactions.
Who's behind the rise in fashion fraud, and where is it coming from?
Bots are the main culprits, deployed by human fraudsters operating malicious networks that target luxury e-commerce retailers. Suspected bots are responsible for a staggering share of fraud attempts over the first 9 months of 2015, rising from 33% of the total in Q1 to 82% by Q3, per the Index. Bots now lead all fraud types, whether they originate in the US or abroad.
Just how risky are cross-border luxury goods orders?
Not necessarily as risky in general as you might expect, according to the Index. It found that fraud attempts originating inside the US are happening more frequently, although the average amount per transaction attempt is decreasing. That means merchants stand to lose revenue based on the volume of domestic fraud attempts that succeed.
Fraud attempts originate less often from the EU and the rest of the world, but for higher attempted transaction amounts, meaning merchants stand to lose more if a fraudulent purchase goes through. But an overly broad policy of declining cross-border transactions can hurt revenues more than fraud itself. For example, the National Retail Federation reports that while 2% of orders on Chinese credit cards at US retailers are fraudulent, retailers reject up to 5%.
The problem is lack of balance. E-commerce fraud costs $9 billion per year, but false declines cost $118 billion, plus the cost of damaged or lost relationships with falsely rejected customers. Stemming these losses requires precise, customized fraud mitigation methods that take into account the cost of fraud as well as the costs of lost revenue and customer loyalty.
Bringing balance to luxury fraud management
Upscale e-commerce retailers face a unique situation in balancing fraud control and customer experience. Cross-border luxury shoppers spend more than domestic consumers--about 3 times the average domestic order amount, according to the National Retail Federation. Legitimate cross-border purchases represent a valuable and growing revenue stream for e-commerce merchants as more middle-class consumers in China, India, and other rapidly developing economies begin shopping on their mobile devices. But those high order totals, coupled with overseas order origination and geolocations that may not match shipping or billing addresses (due to customers' travel for work and leisure) are flags for potential fraud that cannot be overlooked.
Machine learning and ever-advancing fraud-spotting algorithms are part of the solution, especially as suspected bot fraud rises. In our experience, balance comes from the judgment of talented fraud analysts who evaluate suspected fraud in real time, up to and including contacting the customer directly to verify order legitimacy. Our clients have seen how this extra step insures proper fraud mitigation, reduces false declines, and strengthens customer relationships—and revenue streams--going forward.
Are you ready to talk about fashion fraud and ways to manage it? We'll be exhibiting during Fashion Digital LA at the W Hollywood Hotel, May 9-10. Email us at contact@clear.sale to pre-arrange a meeting, and we'll see you there.