May 18, 2016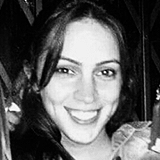 Sarah Elizabeth
Fraud in Fashion: Takeaways from Fashion Digital Los Angeles
In today's market, fraud management needs to be on every e-retailers mind.
Fraudulent transactions are at an all-time high due to EMV adoption, implementation of digital wallets, and account takeovers as result of continued large data breaches and cyber attackers moving to the cloud. However, there's another important cost that sometimes people forget about: the false declines due to suspected fraud. They already cost US merchants $118 billion per year, and given the uncertain times, that cost may be on the rise.
Specifically in the fashion industry, including designer clothing, shoes and handbags, fraud attempt frequency and attempted fraud amounts rose in 2015, and that number is not predicted to go down any time soon. Merchants in this industry need to put fraud management at the top of their list.
Chargebacks can be very dangerous for merchants, and the costs can be high
A chargeback occurs when a customer disputes a charge on his/her credit card bill.The reasons that a chargeback could be files range from clerical error, customer dissatisfaction, not recognizing a purchase, or fraud. When a customer feels that they have been charged for something they shouldn't have for one the reasons above, they can file a dispute with their bank or credit card company, which begins the chargeback process. The merchant then has the opportunity to answer the dispute and provide proof that the order was filled correctly. This process can cost merchants not only in the chargeback amount, but the merchant will also incur chargeback fees, regardless of whether or not they won the dispute.
If a merchant has high chargeback rates and orders being declined due to suspected fraud, the company may be at a high risk for being denied processing or being put on a high-risk list. A fraud management process needs to be implemented, or if the merchant has one in place, it needs to be re-evaluated for the company's needs.
Finding a Fraud Management partner that fits your needs is vital
Some important questions to ask when researching a fraud management company… is the solution you are considering able to:
Handle my customers with care and give extra care to VIP customers?
Deal with different delivery time categories?
Work with the specifications of transactions coming from different parts of the world (custom fields, different time zones, different languages, etc.)?
Deal with orders coming from different profiles (wholesale, retail, special occasions, etc.)?
Align the goals and needs of each of the involved departments/partners of your business?
Provide all the relevant reports to track results?
Provide information that is transparent (approval rate and chargeback rate)?
Be flexible with costs according to my sales (no fixed costs)?
Provide a process with predictable costs?
Handle the chargebacks that might occur (financial health)?
If it is time for you to pursue a fraud management partner, consider leveraging a customized, outsourced fraud protection program with a partner like ClearSale in order to boost sales growth, allow you to focus on your core business, and give you the freedom to sell. Contact us today to learn more: contact@clear.sale.