Jul 20, 2016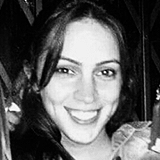 Sarah Elizabeth
CNP Fraud: Location Matters in Ways That May Surprise You
Domestic and international are categories too broad to be useful
Many merchants simply don't sell to shoppers in some countries for fear of fraud. The problem with this approach is that these merchants then miss valid sales and the opportunity to grow their customer base. That's because some countries deemed high risk actually have a very high rate of legitimate transactions, depending on the product category and other factors.
Chinese luxury consumers, for example, have a legitimate transaction rate as high as 98.96%, and if your shop declines their order, they're unlikely to shop with you again. That's especially true for younger and wealthier consumers. By falsely declining one order based on a general location, you may be declining a lucrative long-term customer relationship.
Meanwhile, it's a bit of a stretch to say that every part of a country the size of the US is equally safe. A 2016 Experian study finds that domestic risk varies widely by location around the US, with some surprising locations posing the highest risk. Florida, Oregon, and the tiny state of Delaware are home to some of the riskiest zip codes in the nation for fraudulent CNP purchases.
There's more than one type of risk profile per location
The Experian study breaks risky zip codes into two zip code categories – billing and shipping. The first is where purchases are more likely to be made with stolen card data. The latter is where fraudsters are more likely to take delivery of fraudulently purchased goods. This has implications for fraud screening practices.
For example, the Delaware zip code of 19801 is ranked 1st in the US by Experian for receipt of fraudulently bought goods, relative to the total number of transactions. A shipping address in this zip code merits additional screening. However, a billing address in 19801 is nowhere near as risky as one in Delaware's 19714 zip code. It has the nation's 2nd highest number, relative to the local total, of transactions made with stolen card data. Orders billed to this zip code and other high-risk locations require careful screening to protect the merchant.
For better fraud protection and fewer false declines, precise locations matter
As you can see, location-based data on fraud is most useful when it's very specific. By pinpointing the neighborhoods at home and abroad where particular types of CNP fraud are frequent, fraud protection services and merchants can allocate screening resources most efficiently and maximize the approval of valid orders.
A fraud protection partner that keeps up with the latest location-related risk data can minimize your fraud exposure while allowing you to complete valid sales from anywhere to grow your business and keep loyal customers coming back. To learn more about the relationship between location and risk, give us a call at 1-786-888-4584 or email contact@clear.sale.