Jul 7, 2016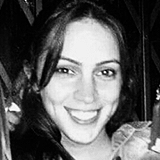 Sarah Elizabeth
Rio 2016: ClearSale's Founder Will Carry the Olympic Flame
Our founder and CEO, Pedro Chiamulera, will be one of the torchbearers of the Olympic Flame on its way from the south of Brazil to Rio de Janeiro. Pedro was selected for this honor thanks to his history with the Olympic Games. Before founding ClearSale to help businesses around the world overcome the hurdles of fraud and false declines, Pedro represented Brazil at the Barcelona and Atlanta Olympics in the 400-meter and 110-meter hurdles, as well as five consecutive World Championships starting in 1987.
The flame's journey from Greece to Rio
Every four years, the flame leaves the Temple of Hera in Olympia, Greece, site of the ancient Games more than 2,700 years ago. This year, the torch was ignited on April 21. It will reach Rio's Maracanã Stadium on August 5. Torchbearers—many of whom are former Olympic athletes--are relaying the flame through 329 Brazilian cities to carry its light to every part of the country.
Pedro's leg of the journey will take place on July 12 in the city of Blumenau, where there will be a torch relay celebration at the historic German Village Park. Like the other torchbearers, Pedro will carry the flame for about 200 meters – a fitting distance for a former 110-meter and 400-meter hurdler. We think he'll take his time with the flame, though, to savor his role in the Olympic tradition and the celebration of his home country.
Olympic ideals for the Games and beyond
Pedro's experiences as an Olympic athlete carried over into his current career. The ideals of fair play, personal achievement, teamwork, and international respect that guided his track and field career are the same principles he uses to steer ClearSale today.
Pedro retired from track and field competition in 1997 and channeled his energy into helping companies succeed in the fight against fraud. He started ClearSale in 2001. His ability to set goals, identify top performing talent, and lead a team have helped ClearSale grow to more than 700 enthusiastic fraud fighters protecting thousands of e-commerce clients around the world. New York-based Endeavor has recognized Pedro and ClearSale COO Bernardo Lustosa as high-impact international entrepreneurs.
Follow the torch, watch the Games
You can see where the torch is today and where it will go next on the Olympic Torch Relay page. You can also see real-time updates on the Olympic Flame's official Twitter feed. The Rio Games begin on August 5 and continue through August 21.
At ClearSale, we know the positive impact Olympic ideals can have on individuals and organizations. We can't wait to see more examples of the Olympic spirit in action.
Want to learn more about what we do? Call us at 1-786-888-4584 or email contact@clear.sale.