May 26, 2016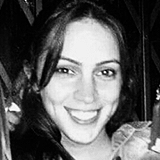 Sarah Elizabeth
Actionable Advice from eCommerce Experts
ClearSale teamed up with Rand Marketing to present the eCommerce Networking Event that took place May 19, 2016 in Miami, FL. Our panelists shared their expertise in the region's e-commerce and digital marketing landscape. The attendees heard from:
Adriana Grineberg, regional director of Facebook Latin America and head of operations for Facebook Miami. Adriana is at the forefront of digital marketing strategy development in Latin America. Her current position and her previous leadership roles as Business Director of Facebook Brazil and Head of Sales of Google Brazil give her unique insight into how major brands can use media and technology to reach consumers in the region.
Marcelo Ballona, investor, e-commerce mentor, and serial entrepreneur. Marcelo is the founder of Yahoo! Brazil, Submarino (Latin America's largest e-commerce firm), and TUTI, a new social experience company that uses data analytics to provide brands and celebrities with metrics tools to drive social media engagement. His track record of successful startups makes him a valuable resource for new e-commerce entrepreneurs.
Pedro Chiamulera, founder and CEO of ClearSale. Pedro founded ClearSale as a small start-up; it's now an international leader in fully outsourced fraud prevention with more than 700 employees, including the world's largest team of in-house fraud analysts. Within ClearSale, Pedro has built culture of creative exploration, learning, self-awareness, and fun. Because of this focus on development and fulfillment, ClearSale has been recognized numerous times as one of Brazil's best places to work. He's the man to talk to about trends in e-commerce fraud prevention.
Seth Rand, CEO of Rand Internet Marketing. Seth leads one of South Florida's largest and fastest growing internet marketing agencies, which supports regional and national clients with extensive digital marketing, web design, and development services. Seth's focus on quality and results has earned Rand Google Partners AllStars status, recognition from the South Florida Business Journal, and an A+ Better Business Bureau rating. He's an expert in helping e-commerce merchants to equip themselves for success.
What was discussed?
Some of the biggest concerns the panelists addressed from retailers were how to simplify and target marketing efforts in order to gain the most from any campaign. Some of these tips, and the other sage advice from these experts, are:
Don't forget that there are real people behind the screens of social sites like Facebook. Appeal to their needs and make your messaging meaningful.
Images are vital for social campaigns.
Remember that not all countries that speak the same language have the same vernacular – make sure you have a local translation method in place.
Track, track, track your results!
Make sure your website is mobile responsive and has a clear, simplified guide to action.
Video content is big on the mind of retailers for marketing campaigns. Keep videos short, clear and to the point, be smart and creative, especially in the first few seconds, and make subtitles available automatically.
360 video is a thing of the future, but don't push for it until the kinks are worked out, this should be in about 4-5 years.
Done is better than perfect. This phrase is used a lot in Facebook's corporate culture.
Another important pain point discussed was brand awareness. Having a social media presence and a brand identity from the start is a good practice for creating a positive online reputation. Look for associations to get involved with in your segment, do targeted outreach, and invest in reviews. Be careful not to put too much stock in "engagement" – likes and tweets don't always equal purchases. Make sure you have a healthy balance of sales strategies, branding campaigns and engagement focus. Work with segmentation and A/B tests to find the right image, right message, right audience and right time..
If you missed the panel, the speakers were asked to give one piece of advice. Here where their answers:
Adriana: Never give up on the mission. Be open to opportunities/possibilities and connections. Think first: what's your mission? Why are you doing this? What is the reality for you?
Marcelo: When I first started, we were handling more orders than we could deal with. Then I thought: you can decide the rules - if you don't like the table, change the table. Online you can change things in a second.
Pedro: Do something that you love and be true to your values. Give empowerment to people that share those values. People will believe in you if you believe in what you're doing. If you do the right thing, it's going to work in the end.
Seth: Be Proactive and not reactive. If there is a problem, face it head on.