May 18, 2016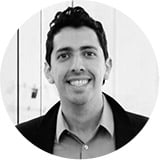 Rafael Lourenco
Machine Learning and fraud: why artificial intelligence isn't enough
That's because while machine learning is an invaluable tool in the fight against fraud, it relies on human input and insight to create a comprehensive solution that yields the best results.
OVERRELIANCE ON AUTOMATED SCREENING LEADS TO MORE FALSE DECLINES
Algorithms are useful for identifying potential fraud quickly, but due to variability in consumer behavior – such as making online purchases while traveling abroad — some transactions will be falsely flagged for decline. The costs associated with false declines are too high to ignore. US merchants lose much more money on false declines than on confirmed fraud — $118 billion in false declines, compared to $9 billion in actual fraud, according to MasterCard and Javelin research.
Click here to read the full article.