Oct 21, 2016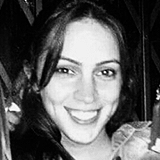 Sarah Elizabeth
5 Easy Ways to Protect Your Small Business from E-Commerce Identity Theft
So while you may recognize the growing threat of e-commerce identity theft, we understand if you just haven't been able to get to it yet. However, it's critical to realize that it's a dire problem you need to address as soon as possible.
Typically, small business websites are extremely susceptible to cyberthreats like e-commerce identify theft. Without the resources to mount a rigorous defense or the reserves to weather the monetary or reputational damage of a breach, criminals know these websites are often vulnerable and therefore attractive targets.
The good news is that there are simple steps you can take to protect both your sales and your customers. With some smart preparation, you can thwart would-be thieves and proceed with business as usual.
Tip #1: Secure your online checkout process
While most customers these days are comfortable making purchases online, plenty of consumers are still hesitant or insist on only shopping from well-known e-commerce sites. Therefore, it's a good idea to do everything you can to inspire trust in your online shopping environment, particularly for potential buyers who might not be familiar with your brand yet.
Make sure your visitors feel as secure as possible by protecting them against e-commerce identity theft with strong Secure Sockets Layer (SSL) authentication. If you work with a security provider such as VeriSign, be sure to add their logo to your site as well.
Tip #2: Require verification before checkout
It's critical to make sure that all online customers are who they say they are. One of the best – and easiest – ways to do this is to always require card verification values (CVV) for every online transaction.
Additionally, consider asking (or even requiring) online customers to create and log into an account prior to making a purchase, rather than making a purchase as a guest. This extra step can help to ensure criminals aren't able to takeover a customer's account if they steal that customer's identity.
Tip #3: Layer your security
"Dress in layers" isn't just great advice for staying warm – the same practice applies to cybersecurity. A well-layered security protocol starts with basic firewalls to prevent attackers from gaining access to your site. Also, always be sure to install all security patches to your website and online shopping application, to make sure you have the most up-to-date protection.
Once all of that is in place, test your site for vulnerabilities. In fact, do this often, to make sure identity thieves have not introduced new malware since your last scan.
Tip #4: Don't horde data
While it may be tempting to hold onto a lot of data in order to make it easier for customers to navigate future transactions, don't.
First of all, storing sensitive information, such as credit card numbers, expiration dates and CVV codes, violates PCI standards for cardholder data security. And second, such a database is like an all-you-can-steal buffet for identity thieves. By limiting your ongoing cardholder data storage to only what you need for refunds or chargebacks, you'll take away the easy temptation for cyber criminals.
Tip #5: Find a partner
One of the best and easiest ways to protect your business from e-commerce identity theft is to align yourself with a good third-party partner that can provide the technology, experience and guidance you need to stay ahead of the threats. Particularly if you don't have the staff to manage fraud protection and cybersecurity in-house, outsourcing this function can be a smart, cost-effective option.
Interested in learning more? Contact us at contact@clear.sale to see how we can be a trusted, valued cybersecurity partner that will work as hard for your business as you do.