Oct 4, 2022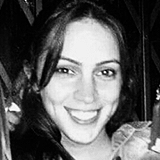 Sarah Elizabeth
Ecommerce Platform Profile: BigCommerce
Whether your company is opening the door to ecommerce or has been crushing the ecommerce game for years, one question remains: Are you using the right platform? As your company grows and evolves from a small business to a midsize ecommerce company to an enterprise retailer, it's always worth reevaluating your ecommerce platform to make sure it's the best fit for your needs and your trajectory.

To help, we're digging deep into some of the top ecommerce platforms. Let's start with one of the big ones: BigCommerce.

BigCommerce was co-founded in 2009 by Mitchell Harper and Eddie Machaalani among the hotbed of tech start-ups on the west side of Austin, Texas. Their stated goal was to make it easier for small businesses to sell online. Today, BigCommerce is one of the world's major SaaS ecommerce platforms, powering about 60,000 online stores across 150 countries.
This company that set its sights on the small-business market has become the platform of choice for renowned brands in industries like luxury goods and fashion, health and beauty, consumer electronics, manufacturing, automotive parts, and CBD products. A review on WebsiteBuilderExpert.com explains: "It has more built-in sales tools than any of its competitors and combines these features with advanced SEO and fantastic multi-channel integration. It's designed to help boost large and fast-growing businesses into the big leagues!"
Despite serving clients in the big leagues, BigCommerce hasn't forgotten the small businesses that inspired them in 2009.
Go to the BigCommerce Essentials website today, and you can choose any of the three levels of the Essentials plan for small businesses to get an online store up and running quickly. Larger companies can opt for a custom Enterprise plan with use cases like headless commerce, B2B, wholesale, omnichannel, commerce-as-a-service, offline to online, multi-storefront and international ecommerce.

What Makes BigCommerce Different
Here are some of the ways BigCommerce stands out among platforms:
BigCommerce is a market leader
It was named in the IDC MarketScape: Worldwide SaaS and Cloud-Enabled B2C Digital Commerce Platforms 2020 Vendor Assessment as one of only four companies in their Leaders category, joining SAP, Adobe and VTEX. IDC identified these BigCommerce strengths:
Level of value: Customers that IDC interviewed rated BigCommerce above average for the level of value delivered, relative to price paid for the application.

App Marketplace: BigCommerce offers an App Marketplace for add-ons to the core commerce offering in areas such as PIM, order management, shipping and marketing content management. In total, there are over 800 apps on the marketplace.

Implementation experience: Customers that IDC interviewed rated BigCommerce above average for its implementation experience. Smaller customers IDC spoke with were able to implement without developers.
BigCommerce was named as a Challenger in 2022 Gartner® Magic Quadrant™ for Digital Commerce Platforms for the third year in a row. It was even given the Retail Global Vendors in Partnership (VIP) Award for 2022 Australian Solution Provider of the Year for its achievement in excellent customer and employee culture and how it translates to great business results.

BigCommerce is breaking new ground
In August 2020, the company announced the availability of checkout on Instagram. Eligible U.S. merchants will be among the first to adopt the new feature, which provides shoppers an intuitive, seamless and secure way to purchase products they discover on Instagram in a few clicks, without leaving the app.
E-commerce Nation also reports that "BigCommerce was the first ecommerce platform to integrate Google's AMP into an e-commerce." For the 50% of online shoppers who use their smartphones to make purchases, this integration speeds page loading time, improving the experience for mobile users.
BigCommerce scales as you grow
For ecommerce companies to grow from a small business to a large-scale operation, they have to appeal to new markets and more customers. BigCommerce can help with that. Ecommerce CEO users highlight how the platform supports SEO and contributes to lead-generation: "Everything's served from a content delivery network to speed up delivery. And, you have complete control over SEO data for each of your products, including the page title, meta keywords, meta description, and product URL all from within the product area."
It also facilitates multichannel selling, another factor for successful business growth. "Manage your Amazon, Facebook, eBay, and Pinterest stores all from within BigCommerce. Your inventory will sync across all channels so you don't oversell. Sell the last of something on Facebook? It'll go out of stock everywhere until you update your inventory."

While Ecommerce Guide notes that Wix and Shopify may be better suited for stores looking to sell 1-10 products, they recommend BigCommerce "even if you just have 5 products to sell today, because in a year your store might grow much bigger (both in terms of products and orders being processed). In that case, you should still consider BigCommerce."
BigCommerce makes shipping easy
Shipping has certainly become a key issue for online businesses. Geography, alone, can make shipping predictions a true conundrum for ecommerce businesses in countries like Russia and Australia, where small towns are hundreds of miles from the closest shipping hub.
According to an Ecommerce Guide user, "The solution's shipping capabilities are quite powerful. BigCommerce is the only cloud solution that has a deep integration with ShipperHQ, a sophisticated shipping rate calculator and rules engine." This integration simplifies real-time quotes and customized shipping rates.
BigCommerce helps recover abandoned carts
Cart abandonment is one of ecommerce businesses' worst fears and an indicator that your site may not be providing the best customer experience. Of course, there's also the issue of consumers just being fickle. According to the Baymard Institute, 70% of people who add products to their cart in an online store will leave without buying anything. ‍
The good news: BigCommerce has a solution for that. Its Abandoned Cart Saver feature is a built-in tool that contacts customers who have abandoned their cart and entices them to complete their purchase. And because the communications can be customized with coupons, this feature can lead to even more sales.
BigCommerce partner Shogun notes that the built-in Abandoned Cart Saver feature "allows you to automatically send notifications to visitors who abandoned their carts. It also allows you to attach coupon codes to these notifications, which is especially important considering how the cost of shipping often leads to abandoned carts."

What Do the Reviews Say?
Ecommerce platform reviewers give BigCommerce high marks.
Forrester Research names BigCommerce a Strong Performer in both B2C and B2B commerce suites. These reports evaluate and score the most significant commerce suites to guide digital businesses in selecting the right technology for their needs.
Website Builder Expert notes the platform's scalability; built-in features; ability to sell across multiple channels like Facebook, Instagram and Pinterest; and powerful SEO tools. On the downside, they find the site's terminology to be complex and the advanced features hard to use. They rate the platform 4.1/5 stars.
Ecommerce Guide gives the platform 4.5 stars out of 5 and rates both the support and features 10/10. Other strengths include "awesome management tools, excellent marketing options, loads of apps, support for multiple currencies, and 24/7 support." They ding the platform for lack of a native POS feature and design capabilities that aren't the most stable and user-friendly.
Merchant Maverick, which focuses on ecommerce for small businesses, gives BigCommerce 5 stars. They applaud the platform's numerous built-in features and integrations, lack of transaction fees, attractive design templates, minimal learning curve and single-page checkout. They are less impressed with the limited customizability, inconsistent customer support and revenue caps on plan levels.

Is BigCommerce the Right Fit for You?
BigCommerce has plenty to recommend it, but ultimately it has to offer the capabilities and usability that work for your business. Some things to consider:
Shooting for the stars? BigCommerce has a wealth of features and advanced capabilities that make it well-suited for large or fast-growing businesses. This isn't a platform you will outgrow.
What's your comfort with tech? The abundance of features makes the platform complex, which may be frustrating for those not technically savvy. As noted in one review, there is also an abundance of technical jargon.
Prefer a one-stop-shop? The Forrester B2B report found that BigCommerce offered "strong performance against its product vision" with "strength in architecture, third-party channels, and extensibility and integration."
Don't need a Ferrari just yet? BigCommerce's tiered Essentials plans has something for everyone. The Standard Plan is suitable for businesses just starting out with sales of up to $50k a year. The Plus Plan suits businesses making up to $150k in sales per year and is the best choice for growing businesses. The Pro plan is best for scaling up fast-growing businesses making up to $400k in online sales a year.
Want protection under the hood? BigCommerce hosts your online store and handles its security. The servers at BigCommerce employ hacker-deterrent security provisioning and hardware firewalls. It has received the prestigious ISO/IEC 27001:2013 certification, the international standard outlining best practices for information security management systems, and is one of only a small handful of SaaS ecommerce platforms to undergo this rigorous certification process.
In summary, WebsiteBuilderExpert came to this verdict:
"If you're not looking for growth, or are a total beginner, this platform isn't for you. While BigCommerce caters to businesses of all shapes and sizes, it's a bit like a rocket: Attach it to the right business and it'll blast you into the next tax bracket. For businesses with less lofty goals, you'd be spending an awful lot on fuel just to get from A to B."
Want to know more about BigCommerce, and specifically how its security features protect you from fraudulent transactions? This webinar recording provides a deep dive on the subject.
BigCommerce Guide Overview
Our BigCommerce module is designed to connect your shop to the ClearSale analysis center and provides your BigCommerce admin with a full dashboard to monitor the decisions.

We will guide you through three simple steps to integrate in your BigCommerce store.