Dec 17, 2019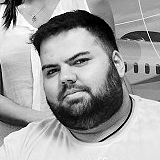 Bruno Farinelli
Planning for a Magento Migration: Moving from Magento 1 to Magento 2
Magento 2 — the next generation of its e-commerce platform — may have been released back in November 2015, but many merchants have yet to complete their Magento migration. In fact, of the more than 250,000 websites using Magento, only an estimated 11,000 have migrated to Magento 2.
Now there's a new reason to make the move: Support for Magento 1 will end in June 2020.
This means now is a great time for merchants to evaluate their future website needs, review how they engage with customers, and determine what they want to offer in their online shopping experience.
Here's what e-commerce merchants should consider before they commit to the Magento 2 migration.
Why Merchants Should Migrate to Magento 2
When Magento 2 launched, it was more than a platform update; it was a complete reimagining of the e-commerce experience. Thanks to its new managed cloud service and an extension marketplace, merchants around the world and in nearly every vertical have an opportunity to take advantage of open source e-commerce flexibility.
Features of Magento 2 include:
Mobile-responsive templates

Intuitive Admin Panel features

Improved overall user experience

Enhanced site search and payment method support

Robust suite of B2B commerce features

Custom shared catalogs and customer pricing

Company-specific storefront user permissions

Business-friendly page-building capabilities

Progressive Web Application support
Migrating to Magento 2 in 4 Steps
With so many enhancements to the Magento 2 platform, moving to Magento 2 isn't just an upgrade — it's a full migration. And that requires work, money and time. Sometimes a lot of time. In fact, while a simple site could take as little as six weeks to migrate to Magento 2, more complex sites with advanced merchant requirements could require more than six months to complete the Magento migration.
Assuming the average Magento migration will take about five months, merchants who begin the process today will find themselves butting right up against the June 2020 end date for Magento 1 support services. This means the time is now to start planning a Magento migration!
Fortunately, most sites can be migrated in four steps:
1. Theme Migration
Robust themes have historically created engaging experiences on the Magento platform. Magento 2 takes these capabilities event further, but e-commerce retailers may need a little help to transition their themes from Magento 1 to 2. More opportunities for customization and more complex functionality mean merchants might want to enlist the help of developers to recreate the customer experience and leverage these new technologies available on the Magento 2 platform.
2. Extension Migration
Merchants must also start reviewing the extensions they've already installed and evaluate whether they'll need them on the new 2.0 site. Extensions that work on Magento 1 won't necessarily work on Magento 2, so retailers will need to download new versions of their extensions from the Marketplace. Luckily, more than 1,750 Magento 2 upgrades are currently available, covering more than 80% of Magento 1 extensions.
3. Customizations
Merchants have spent a lot of time and money to create innovative, engaging and immersive experiences on the Magento 1 platform. While Magento 2 takes these experiences to a new level, it makes migration a potentially tricky task.
Luckily, some customizations used by Magento 1 stores are compatible with Magento 2 sites, and merchants can use the Magento Code Migration Toolkit to facilitate the process. But to re-create and optimize other existing templates and experiences, merchants may need to enlist developer support.
4. Data Migration
The last step in migration is moving the existing settings and data from Magento 1 to Magento 2.
To help users during the migration process and to make sure all critical data transfers over, Magento has created the Data Migration Tool that:
Verifies consistency between the two database structures (tables and fields)

Tracks the data transfer progress

Creates logs

Runs data verification tests
Where to Turn for Magento Migration Assistance
Whether you're sticking with Magento or moving to another platform, problems are inevitable. Luckily, solutions aren't far away. Magento's robust online community offers ample articles and experts to help answer questions.
However, if migration errors prove to be too much for your internal IT team to handle, merchants might need to look outside their company for help.
One thing you won't have to worry about during your Magento migration is updating your fraud prevention, because ClearSale has you covered with our pre-integrated extension. And even if you choose to replatform on a system other than Magento, getting up and running with ClearSale is easy: We've already created integrations for the other major platforms. So whichever path you choose, ClearSale can be with you every step of the way.
Contact us today to learn more.