May 22, 2020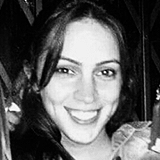 Sarah Elizabeth
Photography & Videography Industry: Preparing for Ecommerce in 2020
A picture might be worth a thousand words in real life, but when it comes to ecommerce, photographs and videos can be worth thousands of dollars in sales — even making or breaking an online brand. So it's no surprise that 80% of marketers are turning to visual assets in their marketing, presenting plenty of opportunity for photographers and videographers.
But with more than 50% of shoppers believing product photos are more important than product information, reviews and ratings, merchants' standards will only continue to rise. To keep pace with high customer expectations, visual art professionals must deliver the robust photos and videos that satisfy customer curiosity and deliver on expectations. Here are just a few of the ways that those in the photography and videography industries should be preparing to adapt to evolving trends and best practices.
Use Cloud Storage
Once you take your photos and videos, you'll need a secure place to store them. While some photographers and videographers keep their files in the hard drive of their computers, on their smartphones or on memory cards, they should consider other, more secure methods of storing and sharing images.
One option is cloud storage. Not only does cloud storage facilitate images being instantly available on multiple devices for editing and uploading, but cloud backups also offer peace of mind in case the original files are lost or corrupted.
Automate When Possible
Advances in technology have simplified a lot of things — including product photos and videos. Investing in turntables can improve the quality of 360-degree shots, while robotic arms guarantee steady videos, making results look even more professional.
It also benefits you to develop a standard list of the photos and videos you deliver from a shoot. That means there's no second-guessing what's needed when retailers are getting ready to launch a new product, and they can get a robust product page added to their sales catalog quickly and easily.
Leverage the Power of Mobile
It wasn't long ago that ecommerce merchants relied on photographers using DLSR cameras to capture high-quality images for websites. But the quality of today's smartphone cameras now rivals that of many DLSR cameras. Thanks to the increased portability and overall lower cost of camera-enabled mobile devices, professional photographers are increasingly taking pictures with them.
Because so many shoppers are browsing and buying on mobile devices, photographers and videographers must be increasingly aware of the orientation of their photographs (taking more vertical than horizontal shots), image size (for faster loading) and how the subject is framed.
Complement Photos With Videos
While ecommerce merchants have traditionally focused on still images for their websites, they're realizing the importance of adding videos to their product page arsenal. New technology lets you deliver compact videos that merchants can use to show customers how products look and work in real life without slowing down websites. Customers benefit by seeing how they're supposed to use products, how easily a product can be set up and taken down, and the size of an item, helping them imagine how they'd use it in their daily lives.
Increase Customization
In the past, merchants have relied on stock photos to win over customers and make sales. But in a world filled with the same products and offerings, customers want to feel catered to. Photographers and videographers can create the custom images that help do just that.
Instead of a merchant telling a customer they offer a shirt in five colors, they can use a 3D product customizer to immediately show a customer what their version of olive green or periwinkle blue looks like. They can also use different sized models in the photographs so customers can see what the shirt looks like on someone wearing a size 2 or a size 22, increasing their confidence in a purchase.
Minimize Manipulation
All too often, photographers manipulate raw product photos, stripping away any flaws and making the end result almost too perfect — making it hard for the product to live up to customer expectations.
Today's consumers want an online buying experience that simulates the in-person one, and that means knowing exactly what flaws, imperfections and unique marks a product may have. So instead of using Photoshop to add drama and contrast, photographers and videographers are encouraged to use a more hands-off approach, instead using backdrops and lighting as the tools for creating eye-catching photos and videos.
Adapt to New Trends
In a competitive ecommerce market, online businesses need every edge they can get. And while high-quality photos and videos can attract customers to a site, build credibility and educate customers on a product or service, they're just one of several technology trends merchants can leverage to improve the overall customer experience.
Learn about some of the other top ecommerce technology trends that have been and will continue to shape the consumer's online shopping experience by downloading our free white paper, The Ecommerce Technology Trends That Will Shape 2019.