Jan 20, 2021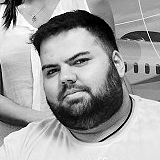 Bruno Farinelli
What Merchants Need to Know About PayPal Transactions in 2021
Thanks to a massive online shopping trend in 2020, PayPal is solidifying its reputation as one of the most preferred payment methods available. Any merchant not already offering PayPal on their ecommerce site should make it a priority for this coming year.
How is PayPal riding this wave of success, and what does the growth in PayPal transactions mean for ecommerce refunds, chargebacks, and fraud?

Three Trends in PayPal Transactions
There's no doubt PayPal is one of the most popular payment methods for ecommerce merchants. With $247 billion in total payments at the end of September 2020, PayPal had its strongest quarterly growth in company history. The company is poised to further increase its ecommerce dominance globally with new offerings:
1. PayPal Ventures into Cryptocurrency
PayPal recently announced it will allow account holders to buy, hold, or sell cryptocurrencies from its digital wallet and fund transactions with their crypto balances. This additional option will attract even more consumers who may have shied away from using PayPal before.

2. PayPal Expands Buy Now, Pay Later Service
The company's buy now, pay later (BNPL) business is expanding to include an installment payment solution called Pay In 4. The service gives consumers an interest-free financing option they'll be able to use with PayPal's merchants. In the U.K., PayPal is launching a similar solution called Pay in 3.

3. PayPal Supports the Buy Local Movement in Australia
PayPal Australia is launching a new marketplace for rural businesses in Australia with the Buy From The Bush Marketplace. Most small businesses in the Marketplace don't have their own website, so this gives them a safe and efficient place to sell their products online.


Three Ways Merchants Can Prepare for More PayPal Transactions
With these new and expanded services, PayPal transactions will increase, along with the potential for more fraud and chargebacks. We've summarized three great ways merchants can prepare and protect their businesses as they grow.

1. Learn How to Recognize PayPal Transaction Fraud
Since PayPal does most of its communication with merchants via email, fraudsters often use that medium to trick merchants. Be on the lookout for the four most common PayPal scams:

Suspended or Restricted PayPal Account Email
Receiving an account suspension or restriction email will get anyone's attention, which is why merchants often follow instructions and divulge sensitive account information. However, PayPal never asks merchants for passwords or sensitive data by email. If a merchant receives an email about account restriction from PayPal, they should log into their account from another browser window and investigate.

Fake PayPal Transaction Payment Notification
Fraudsters may send a false payment notification to initiate shipment. Never trust email as proof of receipt of payment. Merchants should validate the status of pending orders by logging into their PayPal account.

Fake PayPal Transaction Overpayment Email
In some cases, fraudsters will send emails claiming that merchants were paid too much for an item, asking for a refund of the overpayment and the shipment. This is a red flag and should always be verified by logging into the merchant account.

Communication from A Hijacked Account
Unfortunately, it can be difficult to determine if a fraudster has hijacked a customer's account. This is why having a fraud prevention and protection solution in place is essential.

Merchants should familiarize themselves with PayPal's Seller Protection Program to understand their rights in the event of an unauthorized transaction. PayPal's seller protection program was created to help retailers and merchants protect themselves from direct and chargeback fraud. Specifically, it focuses on consumer complaints of unauthorized transactions and items not received, which must pass a rigorous standard to be refunded. If a merchant feels they've been the victim of a PayPal scam, they should contact PayPal directly.

2. Understand the Impact of PayPal Transaction Refunds
Even if refund requests are legitimate, they can create a problem for merchants because of the associated fees. Customers have multiple options for initiating a refund for PayPal transactions, either directly through PayPal, their credit card issuer, or their bank. Here's how these options work:

Refund Request Directly to PayPal
When a buyer disputes a transaction directly through PayPal's Dispute Resolution Center, the merchant has 10 days to respond to the dispute. PayPal will review the merchant's submitted documentation and make a decision, which can take 30 days or longer. If PayPal closes the claim in the customer's favor, a full refund will be issued.

Disputing a PayPal Transaction Through Credit Card Issuers and Banks
Some customers go directly to their credit card issuer to ask for refund. Merchants have 10 days to respond before the credit card issuer makes a decision. If the customer's request is granted, the issuer will reverse the transferred funds and debit the merchant's account for the amount of the sale plus up to a $20 fee – known as a chargeback.
A buyer may also ask their bank to return transaction funds because of suspected unauthorized use. The bank determines the outcome of the reversal, usually within seven to 10 days.
Time Limits For PayPal Transaction Disputes
Each payment method has its own timeframe for disputing transactions. The longer the timeframe, the more risk of chargebacks, which merchants want to avoid as much as possible. Too many chargebacks translate to less revenue … and a potential for additional fees and monitoring programs from payment platforms and credit card issuers.
PayPal gives customers 180 days from the transaction date to initiate a transaction dispute in the PayPal Resolution Center. VISA and MasterCard allow 120 days from the transaction date and American Express has no limitation on when a customer can dispute a transaction.
3. Make Website Improvements to Prevent Non-Fraudulent Chargebacks
There are a number of ways merchants can prevent chargebacks related to legitimate transactions by improving their ecommerce site:

• Make Product Descriptions as Clear as Possible. This will help avoid the "Significantly Not as Described" claims, which are not covered by PayPal's Seller Protection Program. Include measurements, show pictures of the product taken from multiple angles, and offer user reviews.
• Consider Customer Questions Your Top Priority. When customers can't easily contact a merchant, their frustration may translate to disputing their transaction. Offer 24/7 customer service via email, phone, or even PayPal's Customer Service Messaging.
• Communicate About Shipping And Consider Insurance. Email customers when an order has been processed, shipped, delivered, and if it is out of stock. Give customers tracking numbers for each shipment. Consider shipping insurance as well. These tips will help avoid "Item Not Received" claims.
• Protect Expense Items. PayPal recommends that merchants purchase signature confirmation for items worth over $750. You'll know for certain when a purchase has been delivered to the customer.
PayPal is growing, and with some smart strategies and helpful solutions, merchants can take advantage of this growth while protecting their ecommerce business from fraud.
Learn More About Online Payments
Download the Guide