Feb 20, 2017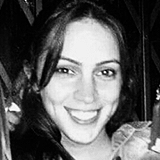 Sarah Elizabeth
Our 5 Favorite WordPress Ecommerce Themes
For do-it-yourselfer small business online retailers, WordPress is a terrific platform to build a robust ecommerce presence and capabilities. And with any of the countless WordPress ecommerce themes, no coding is needed to create a powerful website that drives sales and profits.
That said, with so many themes out there, choosing the one that fits your online business can be time-consuming and confusing. As you shop around for the best WordPress ecommerce theme, you'll want an option that includes the following features:
Responsive design to accommodate customers who view your website on their mobile devices
Convenient, seamless integration with ecommerce plug-ins like WooCommerce and Shopify
Customization options to maximize your search engine optimization and product marketing
Extensive support if you don't have an IT or marketing team in-house
Reasonable cost so you don't break the bank with the design/development process
To make the process as easy as possible, we've given you a head start by identifying these five of our favorite WordPress ecommerce themes: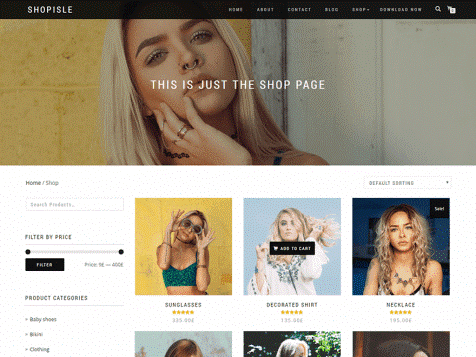 ShopIsle is a premiere offering from justfreethemes.com (and yes, it's free!). The theme stands out by the way it lets your products stand out, with large images front and center and an attractive slider window at the top of the home page for displaying featured items. The result is elegant and classy, as opposed to busy and pushy. ShopIsle also features responsive design and prominent social links.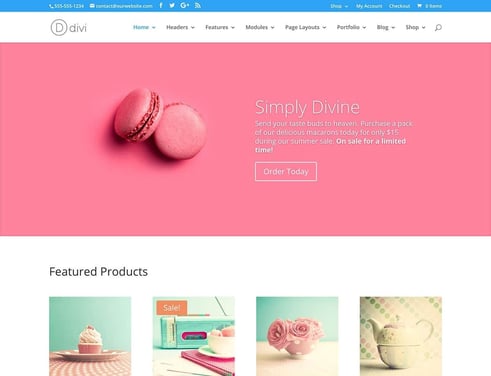 Perhaps the most popular theme available from eleganthemes.com, Divi has been a runaway hit thanks to its of-the-moment look and feel, drag-and-drop build capabilities for the non-technically inclined, and extreme customizability that beautifully integrates with WooCommerce and other ecommerce plugins. For $69/year, business owners gain access to Divi and all themes available through Elegant Themes.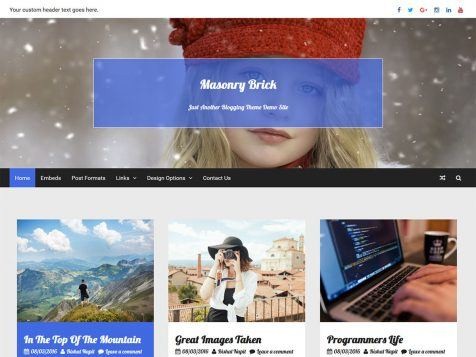 A free theme available via wordpress.org, Masonry Brick puts the focus on displaying your content as attractively as possible. The theme also offers a custom social menu, along with the ability to choose layouts for each page or post individually, with support for 10 different post formats.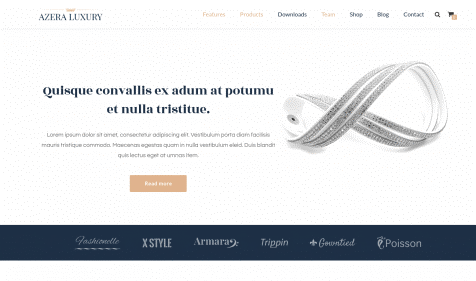 Another great option from justfreethemes.com, Azera Shop Luxury is specifically built to support WooCommerce compatibility, a large full-screen home page image, parallax design and excellent SEO capability. This is a clean, simple look exceptionally well-suited to high-end jewelry or clothing retailers.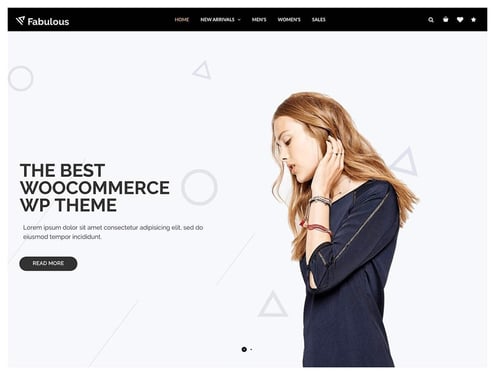 WooCommerce users will also want to check out Nitro, a great offering from themeforest.net. The theme offers an appealing minimalist design as well as powerful functionality in the form of promo pop-ups, wish lists, sizing charts and out-of-stock alerts. At just $59 per year, Nitro isn't free – but it's not expensive, either.
These are but a handful of the thousands of WordPress ecommerce themes that are available out there. Looking for more advanced insights into integrating your website with the WooCommerce? Our ecommerce experts are ready to help. Contact us today to get started!