May 18, 2022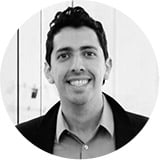 Rafael Lourenco
What Are Online Shoppers Most Concerned With In 2022? Security, Sustainability, And Seamless CX
Two years after the big pivot to ecommerce, consumers are over having to deal with disruption like out-of-stock items, shipping delays, and clunky checkout procedures. Now, recent studies show that online shoppers expect secure buying experiences that are free of friction — and meet their criteria for sustainability. ecommerce merchants who focus on meeting these needs will build an advantage when it comes to earning customers' trust and loyalty.
Online shoppers expect strong security
With online fraud on the rise since the start of the pandemic, consumers want to know how merchants are protecting them. ClearSale's most recent State of Consumer Attitudes on Fraud & CX survey, conducted in March 2021 among adult online shoppers in the U.S., U.K., Canada, Australia, and Mexico, found that 88% feel more secure buying from sites that explain how they prevent fraud and protect data privacy.
When fraud does happen, consumers are unlikely to forgive the merchant. 84% said they won't visit a site again after experiencing credit card fraud there. However, overly stringent and poorly tuned security that rejects good orders also drives customers away. 40% said they won't shop again with a merchant that declines their order, and 34% will complain about the decline on social media. Merchants need to set up fraud controls and data security practices that recognize good customers while blocking criminal activity.
Sustainability takes center stage
Consumers are expressing more interest in buying from retailers with sustainable practices, from production through shipping and resale. A June 2021 report on consumer attitudes on sustainability in the U.S., U.K., and China found that 88% say "sustainability should be a standard business practice." Overall, 85% of shoppers worldwide report making more sustainable buying choices over the past five years, and younger consumers say they're especially focused on environmental and equity issues.
Ecommerce merchants have many options to provide the kind of sustainable shopping experience that customers expect now. Sourcing from suppliers that focus on reducing their environmental impact or promoting social equity is one approach. Another is auditing product packaging and shipping to reduce weight (which saves on fuel costs) and use materials that are easy for customers to recycle or reuse.
Making products last longer is another popular option. We see a strong demand for this in the electronics and computer vertical, where consumers and legislators are pushing for the "right to repair" their purchases. Apple's November 2021 decision to provide parts and instructions to consumers for the first time was one result of this new trend. Apparel and accessory brands like Patagonia, Coach, and Levi's extend the life of their products by taking back and refurbishing used goods for resale.
Secondhand and rental ecommerce sites also market their wares on the strength of their lower environmental impact. For example, resale site ThredUp recently debuted a "fashion footprint calculator" that shows shoppers the environmental cost of buying items new versus used. The site also shows customers how much their purchases save in resources and emissions.
Seamless experiences are the new standard
Even the smoothest online experience can be derailed if the customer's purchases are backordered or held up by shipping delays. Supply chain disruptions continue to be an issue worldwide. To cope, logistics experts recommend frequently updating inventory forecasts to align marketing and promotions with current stock levels, so stockouts and backorders don't frustrate customers. Merchants may also want to add vendors in other geographies – especially closer to their center of operations – so that a shutdown in one location due to Covid, weather or another issue doesn't completely cut off their product supplies.
Inventory visibility is easier with unified data. That's something many retailers have invested in since March 2020, to cut down on stockouts and to make omnichannel experiences like curbside pickup more seamless. Merchants who haven't yet made the transition to unified data should consider it now, to avoid being outcompeted on real-time product availability and pickup and delivery options. Deliveries to customers can also be vulnerable to delays outside the merchant's control. Establishing relationships with multiple carriers can enable retailers to give customers more choices for getting the fastest possible deliveries. That's critical because our survey found that shipping delays and costs were the leading reason for cart abandonment, with 69% of respondents ditching a cart online for this reason.
Checkout and payment should also be as free of friction as possible, especially when it comes to the choice of a payment method. Our survey found that 71% of online shoppers prefer to pay with a digital wallet rather than enter a credit card directly into a website. Only 28% said they always have their credit card on hand while they shop online. This applies across age groups, from Gen Zers who have come of age using digital wallets to Baby Boomers who worry about exposing their credit card data online.
Other payment trends merchants should keep up with to meet customer expectations include Buy Now Pay Later options, and low-friction cross-border payment choices. Our survey found that 52% of consumers buy from overseas ecommerce merchants or a mixture of overseas and local merchants.
Of course, as checkout and payment trends evolve, security must evolve, too — because organized fraudsters will always seek new ways to exploit new processes and payment options. As discussed above, showing customers that you're taking steps to protect their data and their purchases can reduce their stress, support a more seamless experience, win customer loyalty, and help you grow your business.
Original article at: https://www.b2bnn.com/2022/05/what-are-online-shoppers-most-concerned-with-in-2022-security-sustainability-and-seamless-cx/