Dec 15, 2021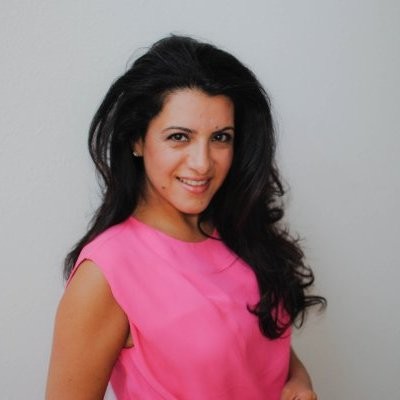 Bonnie Moss
ClearSale Supports Australian Jewellery and Luxury Retailers with Innovative Fraud Protection
Sydney, Australia. While the Australian jewellery industry has seen a decline in in-store purchases for the last several years, the impact of lockdowns and COVID-19 have driven many shoppers to look online for their luxury purchases. ClearSale (www.clear.sale), the global fraud protection leader for ecommerce, provides unparalleled results for Australian jewellery and luxury item retailers, particularly as consumers continue to leverage the safety and convenience of online shopping.
As worries about the Omicron variant calling holiday outings into question, consumers find themselves once again considering alternatives to in-store shopping. In a recent survey conducted by ClearSale, 60% of Australian shoppers said they were most likely to purchase clothing, fashion, and accessories online, with 11% specifically calling out luxury goods and high-end name brands. Industry Research firm IBISWorld reports that online jewellery and watch sales for Australian retailers is expected to increase by 3.7% in 2020-2021.
The growth in ecommerce sales for this industry has fraudsters increasingly targeting retailers with low or no fraud protection. Australian jewellery retailers with an ecommerce presence need ways to protect both their customers and their sales with fraud solutions that won't cost them friction in the buyer journey.
Offering exceptional results, ClearSale has proven itself as a fraud prevention leader across Oceania and the globe. In a recent case study, ClearSale illustrates the value it provides to online jewellery retailers through the results seen by Melbourne-based fine jewellery seller, Bevilles. Bevilles experienced significant increases in approval rates while avoiding fraud, seeing an average chargeback ratio of 0.35% and zero chargeback fees since implementing ClearSale.
"We were manually verifying orders that had been flagged by the built-in fraud tools that came with our ecommerce platform," explained Sunilkumar Nagarajan, Ecommerce Manager at Bevilles. "We were able to quickly reclaim our team's time for more important tasks while worrying less about chargeback and lost revenue."
ClearSale maintains the largest team of specialised fraud analysts in the world. Combined with an innovative, AI-driven fraud prevention engine, APAC businesses using ClearSale experience unmatched fraud and chargeback protection while realizing higher revenue with increased approval rates.
"Many ecommerce shoppers are buying for the first time, and 25% of those in Australia report jewellery and luxury items as their first purchase," said Ralph Kooi, Australia's Country Manager at ClearSale. "First time purchasers see elevated rates of false declines, but ClearSale is able to help our customers avoid the negative consequences of false declines while limiting chargebacks and fraud, even with cross-border purchases."
About ClearSale
ClearSale (B3: CLSA3) offers the most complete ecommerce fraud protection, combining cutting-edge statistical technology with the world's largest team of specialized fraud analysts for a balanced, comprehensive, real-world approach. Trusted by over 4,000 customers worldwide and touting a 99% retention rate, ClearSale is the first company to offer chargeback guarantees and the largest company focused on global card-not-present fraud prevention. ClearSale helps businesses prevent fraudulent chargebacks without interfering with the online shopping experience. As a result, clients can sell more, safely, even in dynamic or challenging international markets. Visit Clear.Sale for more information, follow on LinkedIn, Facebook, Instagram, YouTube and Twitter @ClearSaleUS, and subscribe to ClearSale's podcast Gateway to Ecommerce.
About Bevilles
The Beville family has been selling fine jewellery since the 1934s, starting at their original store in Melbourne. Today, Bevilles has an online store and 26 retail locations across Victoria, New South Wales, and South Australia. In addition to its own brand of fine diamond, gold, and silver jewellery, Bevilles carries watches by big-name brands like Tommy Hilfiger, Maserati, Michael Kors, Olivia Burton and Emporio Armani. Visit Bevilles.com.au for more information.