Jul 17, 2018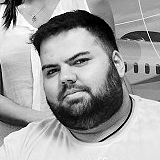 Bruno Farinelli
Online Fraud Risk Profile for the Ticketing Industry
So it's important for online ticket retailers to predict — and prevent — fraud in the ticketing industry while also ensuring a safe, seamless experience for buyers and sellers alike.
Why Is the Online Fraud Risk High in the Ticketing Industry?
The ticketing industry is experiencing exponential growth, and online ticket sales is one of the major reasons vendors like Live Nation Entertainment have recently achieved record-breaking revenue.
But this increase in revenue comes with a corresponding rise in fraud risk, for several reasons.
Fraudsters Target High-Value Items
Fraudsters love to go after high-value items, and tickets are no exception. As ticket prices climb, so does the likelihood that the ticket isn't real: Nearly 25% of tickets priced at more than $200 are fake. And the customers who end up holding these fake tickets find themselves out hundreds of dollars and frustrated.
Fraud Increases as Events Draw Closer
Ticket sales follow the laws of supply and demand: As an event gets closer, enthusiasm for the event increases and tickets become scarcer. That means customers are willing to pay premium prices so they don't miss out, and they're also all too eager to transfer money to unknown ticket sellers and click suspicious links just to get their hands on a ticket for a must-attend event.
The Secondary Market Is Becoming More Popular
Because the secondary market — where original buyers go to resell their tickets — is unregulated, it's filled with fraudsters, counterfeit tickets and even used tickets. Fraudsters are using automated bots to buy large quantities of in-demand tickets and then reselling them on these markets at exorbitant prices.
The average listing for "Hamilton" tickets on reseller StubHub, for example, was $700 more than the $172 face value. As a result, the show raised its top ticket prices to $849 a seat in 2016 to combat the estimated $60 million yearly the show was losing to secondhand resellers.
It's Easy to Fake Tickets
Somewhere between 3% and 20% of tickets on the secondary market are fraudulent. Scammers create fake barcodes, sell and send the same photocopied ticket (or ticket link) to dozens of would-be attendees, or send ticket links that are simply fishing scams. Some fraudsters receive ticket payments via nondisputable methods like PayPal Friends and Family or Zelle and send nothing in return.
How Can the Ticketing Industry Minimize Online Fraud Risk and Chargeback Exposure?
It's not easy for ticket sellers to identify and stop fraudsters. With tickets being delivered almost instantly after purchase, many merchants can't recognize their online fraud risk until it's too late — and that results in damage to their reputation, financial losses by the customer, and expensive chargeback fees and penalties.
But there are ways merchants can prevent these costly repercussions.
Require Identification
Attendees of "Hamilton" at the Victoria Palace Theatre don't even have the option of printing tickets at home. Instead, they must arrive at the box office with the email confirmation, the payment card used and government-issued photo identification to secure their ticket.
Offer Refunds
Many ticket resellers, like StubHub, will refund the buyer's purchase if their tickets turn out to be fake. The reason: It's cheaper to issue a refund than to face expensive chargeback fees and penalties.
Implement a Verified Customer Registration System
Ticketmaster implemented a Verified Fan system, which has resulted in a 90% success rate for tackling ticket-buying fraud bots. Customers create an account by proving they're a real person — submitting email addresses, phone numbers and shows they're interested in attending. Ticketmaster uses artificial intelligence to review the applications and provide approved customers with a unique code that lets them purchase tickets for the requested shows. This has cut bots out of the loop, preventing potential fraudsters from purchasing tickets before legitimate fans have the chance to.
Direct Buyers to Safer Secondary Markets
Give customers safer options for buying on the secondary market, like approved ticket sellers. Ticketmaster, for example, operates the secondary markets Get Me In and Seatwave.
Implementing a Fraud Protection Solution to Build Business
Retailers in the ticketing agency find themselves with a unique challenge: Implement the fraud protection solutions that block bad bot attacks and fraudulent activity without preventing genuine customers from buying legitimate tickets.
ClearSale's solution offers near-instant decisions on transactions, freeing merchants to concentrate on building their business instead of worrying about constant changes in fraud patterns and sales. Contact one of our analysts today to see how we can help you minimize your online fraud risk — including reducing the risk of false declines and virtually eliminating expensive chargeback costs — while giving you the peace of mind that your business is covered.