Aug 4, 2020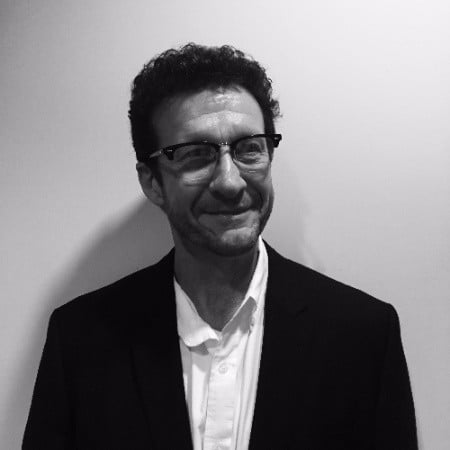 Eric Negler
Online Buying is Surging: How Merchants Can "Keep the Peak" and Ensure Long-Term Success
Even in the midst of a major economic downturn, some eCommerce merchants are not just surviving, they are seeing persistent holiday season-like levels of consumer demand. This sounds like an unquestionably good thing. And it is if merchants can adjust their online revenue/risk models quickly enough to understand the deluge of new customer data and increased customer service demands, with an eye for maximizing revenue for the current online volume that one executive described as "Q4 all day long."

Online sellers with sustained spikes in traffic and sales need to adapt quickly to take advantage of this "new normal" and focus on building new customer relationships that will grow their long term revenue. Here is what eCommerce merchants need to know about meeting consumers' current needs, handling sales peaks that are more like a high, wide plateau -- and retaining those new customers, aka "Keep the Peak."
Consumer habits have changed for the foreseeable future
Online grocery sales have led the pack when it comes to recent volume growth, driven by Americans' abrupt shift from spending half their food budgets at restaurants to cooking mostly at home. But pandemic-related closures and health concerns are driving growth in other categories, too.

Book, toy, and puzzle sales are surging as people seek to keep themselves and their children entertained at home. There has also been a run on home fitness equipment while gyms and studios are closed. Have you tried to buy kettlebells recently? Meanwhile, consumer spending on autos, travel, and showy items like jewelry has declined since the start of the pandemic.

What products should you offer your customers now? It can be hard to tell as sales of unexpected items -- like kettlebells, toilet paper, and even baby chickens -- peak in waves. To get a clearer sense of what your shoppers may be looking for next, analyze your sales data since the beginning of the year to look for changes in product popularity, the time between repeat purchases, sales volume, and the number of net new customers. This information is your starting point for meeting your customers' demands and keeping them loyal.

But the change in consumer habits is about more than what people are buying and not buying. Hands-on shopping is rare now, and so are face-to-face interactions with salespeople. Even when health restrictions are fully lifted and people can return to in-store shopping, there is no guarantee that they will. That means multi-channel retailers should think seriously about digital channels as a long-term source of growth and revenue, rather than a fad that will fade when the pandemic ends.

What this means for merchants: Keep an eye on what is trending, both in your store and beyond. Be ready to pivot and add new products based on customer demand. Consider adding waitlist and subscription functions to your online store to help customers get hard-to-find items. And invest what you can in making your online store work better over the long term. The current surge in online transaction volumes from new customers presents an opportunity to grow your customer base post-pandemic. Focus on accepting as many legitimate orders as possible to nurture the new relationship and avoid turning them away before you have even had a chance to begin.
Some online sellers are seeing big upticks in new customers
It is true that stay-at-home orders have pushed many consumers to switch from in-store shopping to the online version of their favorite retailers. For example, Walmart reported a similar surge in online sales in Q1 2020, up 74% over the same period last year. But that is not the whole story.

Many retailers are seeing a surge in sales from customers who had never shopped with them before the pandemic -- and those net new customers can represent a surprising proportion of this sales growth. For example, Privalia, a Barcelona-based online fashion outlet that operates in Spain, Italy, Mexico, and Brazil has seen its monthly transaction volume quadruple, from 4,000 to 16,000, since the beginning of the pandemic.

How much of the increase in eCommerce transaction volume comes from new customers? We can estimate based on a recent five-country study by ClearSale. It found a 12% increase in net new eCommerce shoppers in recent months. In the case of Privalia that translates into about 1,900 net new customers, representing roughly half of Privalia's pre-pandemic transaction volume.

What this means for merchants: New buyers give you an opportunity to win their loyalty and increase long term revenue. The goal for any merchant seeing a rise in orders from new customers should be to keep as many of them as possible.
Customer experience matters more than ever
Before the pandemic and recession, customers had high -- and always growing -- expectations for their online shopping experiences. Personalized product recommendations, easy site navigation and search, low-friction checkout, and free shipping were table stakes for online merchants. They still are.

Customers' expectations have not diminished. In some ways, they are higher than ever. Why? Uncertainty and stress can make each customer experience more fraught.

For example, no customer will think positively about a merchant if the shoes they order arrive and are the wrong size or never arrive at all. But a customer trying to stretch their unemployment benefits as much as possible may be far more disappointed and stressed by a damaged or lost order. Likewise, a bad experience with an online grocery delivery service is always inconvenient. But if it means a family misses dinner because there is nothing to cook, it is unlikely that the customer will ever return -- and they will probably spread the word amongst their social circle.

Some retailers have also found that consumers are now much more sensitive about declined orders than before the crisis. Even before the pandemic, Sapio research commissioned by ClearSale in early 2020 found that 33% of U.S. consumers said they would not shop again with a merchant who declined their order. Now that figure may be higher.

What this means for merchants: The online shopping experience has to be easy to navigate and up to date, even if your operating hours, delivery windows, and product availability change from week to week or day to day. You also need to make sure you are not rejecting good orders due to a legacy risk/fraud solution with conservative fraud rules.
Fraud prevention strategies must evolve quickly
False declines can quickly drive away customers, which means less revenue in the short term and lower customer lifetime value over the long run. Mistaken declines were a problem before the pandemic, representing an estimated 35% to 65% of all rejected orders.

Now, though, the combination of higher volume, many new customers, and "noise" from a wave of phishing, malware, and fraud attempts are making it harder to separate fraudsters from valid customers.

This is especially true for merchants using AI and machine-learning centric tools to screen orders for fraud. Why? These systems look for patterns. Data that does not fit an established pattern, and customers who do not behave in expected ways, will prompt the AI system to raise a fraud flag. Net new customers are new data with new buying patterns, so it is important to keep a close eye on your acceptance rates. As difficult as the new normal is, the opportunity to grow your business is there as long as you are not relying solely on algorithms to pre-determine your revenue model.

For example, think about the many young professionals who have temporarily left their city apartments to shelter at home with family or friends in another part of the country. When they shop online, their delivery address will not match their billing address. And that is not the only data that will be off -- the geolocation, times of day for purchases, IP addresses, and even order quantity/size will vary, as buyers are buying, in large quantities, goods that are historically in-store purchases. Personally, I am now a big fan of environmentally friendly toilet paper from a merchant out of Seattle. I have become a net new customer for them. These discrepancies cause some merchants' existing rule sets to automatically reject those orders, and about a third of customers will take it personally and not return.

What this means for merchants: Automatically rejecting all suspect orders was probably costing you revenue and customers before, but during a normal transaction volume the programmatic declines may not have hit your radar. Now, declining legitimate transactions are essentially eliminating significant future online revenue. It is simple math. It is time to adjust your fraud rules, and maybe even your fraud solution provider, to account for changes in customer behavior. While manual review may be looked down upon as archaic, it is critical for flagged orders. Skilled fraud analysts are required to teach AI and machine-learning algorithms what good customer behavior looks like now.
Coping with growth and keeping your new customers
Dealing with a surge of orders and new customers is a good challenge to face, especially in a time of economic uncertainty. To make sure you can keep those new customers and maintain higher sales volume, focus on:
Offering what customers want now and making it as easy as possible for them to get in the queue if they have to wait
Connecting with new customers to build long-term relationships -- communicate!
Providing a low-friction, personalized customer experience
Improving your fraud prevention processes to reduce false declines
Especially now, when you listen to your customers and create a great experience for them, you are doing more than selling them products. Online buyers expect eCommerce to just work: place an order on a web site, the order is accepted, and goods are shipped and delivered. As a merchant, a seamless online buying experience will reduce your customers' stress. ClearSale is here to assist merchants to Keep the Peak and reinforce to consumers that eCommerce does work. And we could all use more certainty right now.
Original article at: https://www.merchantriskcouncil.org/news-and-press/mrc-blog/2020/online-buying-is-surging