Oct 24, 2022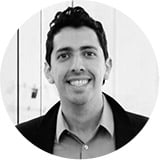 Rafael Lourenco
Close The Consumer Trust Gap or Risk Losing Holiday Sales
With the holidays right around the corner and more than half of consumers planning to spend with caution this season, retailers need to identify every opportunity to attract customers and maximize peak-season revenue.
One loophole there's still time to close: the trust gap related to consumer concerns about fraud when shopping online. Consumers need to know an online shop is legitimate and secure before they're confident enough to make a purchase.
In a recent survey of online shoppers in the U.S., U.K., Mexico, Canada, and Australia, 85% said they're more likely to shop from trusted websites they recognize, even if that means paying a little more or waiting a bit longer for delivery.
Among the same group of online shoppers, 88% said they feel more secure shopping online when websites clearly state their fraud prevention and data privacy measures.
There are simple but effective ways to boost customer trust and improve CX in time to welcome holiday shoppers:
Audit and test your website
Make site navigation easy
Streamline checkout
Showcase security
No more bad links or outdated info
Broken links, misspellings, incorrect or missing information, and technical glitches undermine customers' perception of your website as a reliable place to shop.
Now's the time to test and review all of your site's pages. If your site is especially large or you have limited resources for auditing and testing, focus on your most popular product and category pages, homepage, and checkout page first.
Pay special attention to product information accuracy, to avoid "item not as described" chargebacks from unhappy holiday shoppers. Make sure your shipping and returns policy page is complete up to date and easy for busy holiday shoppers to understand.
If any links take customers to pages that have moved or live pages that contain outdated information, either remove those links, redirect them to updated targets, or update the content of the target page.
Build consumer trust with easy navigation
If your retail website still uses dropdown navigation menus with second and even third levels, consider supplementing or replacing those tools with filters, so shoppers can easily find what they're looking for on your site.
When shoppers trust that they can move easily around an e-commerce site, they're more likely to stay, browse, and buy—especially if they're trying to work through a gift list quickly or take advantage of a sale.
Easy site navigation is especially important for earning trust from three groups of shoppers:
Mobile users

:

During the 2021 holiday season,

43% of online purchases were made on smartphones, accounting for $88 billion in sales. The percentage of mobile shoppers will likely be as high or higher this year.

Cross-border customers

:

In the global online shopper survey, 48% said they buy from overseas retailers as well as local ones. If the sites they visit aren't localized for their language, the process is already more challenging than buying local; clear navigation helps smooth their way to check out.
People who are brand-new to shopping online: Thirteen percent of the shoppers surveyed said they made their very first online purchases because of the pandemic. In developing e-commerce markets like Mexico, where

66% of the population shopped online as of 2021, there are still many people who have yet to make their first online purchase. Make the shopping experience easy for these new customers to earn longtime loyalty.
Hassle-free checkout
No one likes hassles during checkout, and 35% of the online shopper survey group admitted they've abandoned carts when the website's checkout process was too long or complicated. At the same time, customers are more likely to come back to stores whose checkout process is fast and easy.
One way to reduce checkout friction and earn website trust is to add autofill functionality. This lets customers skip the tedium of entering their address and payment data, which is especially welcome for people shopping via mobile.
Another way to maintain customer confidence is to add a guest checkout option rather than requiring all customers to create an account before they can make a purchase. Thirty-two percent of consumers polled said they've abandoned online carts because of websites' account-creation requirements.
Show off security to earn consumer trust
Customers look for signs that the sites they visit are protected against fraud, cyberattacks, and data breaches. That's especially true for older consumers — those over age 50 who came of age in an era when internet users were warned frequently about the dangers of sharing any personal information online.
To earn their trust, and their repeat business, add your security badges, privacy policy links, and customer ratings in the footer of your website, so customers can find reassurance on every page.
Invest some time now in identifying areas of your online shop where you can make improvements that enhance trust. The result can be more confident shoppers, more orders, and more revenue during this holiday season, as well as more repeat purchases even after the holiday season ends.
Original article at: https://www.the-future-of-commerce.com/2022/10/17/close-the-consumer-trust-gap-or-risk-sales/