Oct 2, 2019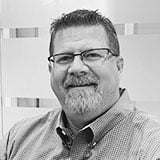 David Fletcher
Most Creative Online Retailers of 2019
Brick-and-mortar retailers have it easy when it comes to displaying their creativity. Eye-catching window designs. Perfectly dressed mannequins wearing coordinated outfits. Helpful assistants at the ready to answer questions, provide fit advice and find alternative sizes.
It's generally harder for online retailers to stand out. Which is why we've been so impressed with these five brands who are truly taking their online shopping experience to the next level.
Build-A-Bear Workshop
Anyone who's been to a mall anytime in the past decade has likely seen throngs of children eagerly dragging their parents inside a Build-A-Bear Workshop to create a one-of-a-kind stuffed animal.
The brand that has dedicated itself to bringing love and happiness to the world is now wonderfully bringing that same magic to their website store. The online shopping experience gives their customers everything they've come to expect from the brick-and-mortar experience: Customers can select a furry friend to build and can personalize the friend with clothes, shoes, accessories, sounds, and scents … right down to the customized "birth certificate" to honor the occasion.
The result is every bit as satisfying as a customer would find in store, and it enables friends and family to easily order a custom creation as a special, one-of-a-kind gift.
Chicco
New parents have a lot to learn, and with baby products and accessories evolving by the minute, identifying the options that are best for their baby's and their lifestyle's needs can be overwhelming. Chicco wanted to make it easy for its customers to explore the world of baby products easily online, so they can confidently choose the right products for them.
In this masterfully curated online experience, Chicco gently guides users through the purchasing process for car seats and strollers by enabling the user to ask questions, find answers, and filter products on color, size, category, and other variables until they find just the right product for their children.
The company's robust website features content designed to mimic a digital magazine, and intuitive navigation makes it easy for users to find what they're looking for. Product manuals, helpful installation and how-to videos, and a library of FAQs are just a click away.
Claire's
Another mall staple is Claire's, a leading jewelry store focused on the teen girl market – with a whopping 900 million customers around the world. Claire's has an enviable ability to harness the latest trends, styles, and fashion sense of today's teen girls. But with a target market that happens to be digital natives, Claire's faces high expectations for their online presence.
And boy do they deliver. The website shines with eye-popping colors, extensive bling, and fantastic custom illustrations that capture the imaginations of today's young fashion-savvy consumers and encourage them to easily add today's must-have accessories to their shopping bags and wardrobe.
Hibbett Sports
Opening in the 1940s, the former Dixie Supply Company has evolved into today's Hibbett Sports, a brick-and-mortar retailer with more than 1,000 stores that carry a range of top brands. Armed with a popular and hugely successful customer loyalty program, Hibbett has found a way to leverage their online channel to encourage growth.
Notably, Hibbett built a premier digital experience to deliver the equivalent of an in-person experience, using rich product detail pages, 360-degree product views, a list of trending products, and customer reviews.
But perhaps most exciting is their innovative Launch Calendar, which enables customers to count down the days until the next "it" shoe is dropped by Nike, Adidas, and more. Hibbett also makes it insanely easy for customers to place and receive orders by offering low-cost shipping and allowing them to buy or reserve products online with local store pickup. All told, it's a digital offering that nearly eliminates the gap between the in-person and online shopping experiences.
Wilton
The art of cake decorating is no longer limited to professionals only. What began 90 years ago as a company offering simple cake decorating classes, Wilton has expanded into a global presence with a full line of products, recipes, and classes to help novices learn new skills and help professionals refine their techniques.
Recognizing the tremendous opportunity to take this learning online, Wilton has translated these in-person learning experiences into a library of digital resources that help bakers of all levels amp up their skills and turn their creative visions into delicious reality.
Not only does Wilton's website feature detailed step-by-step instructions and supply lists, it also features detailed videos and mouthwatering images to help bakers replicate at home the sweet projects they can find online.
Ultimately, it pays off for online retailers to be serious about creativity with their websites – and it pays off for retailers to be serious about building the right fraud prevention solution, too. Merchants should invest in a proven approach that uses a careful combination of advanced technology and human expertise.
Since 2001, ClearSale has been using this approach to help a range of retailers around the world reduce fraud and false declines while increasing sales, revenue and customer satisfaction. Contact us today to learn how we can do the same for you.