Jul 12, 2018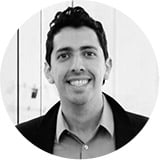 Rafael Lourenco
Men outspend women now on apparel and footwear
Rafael Lourenco, ClearSale's partner, shares with Luxury Daily readers how retailers can connect with and win over men.
Although women run the show when it comes to consumer spending—making 85% of household purchasing decisions in the US—men's spending patterns are changing and offer a bright spot in an otherwise lackluster retail environment. A 2016 study found that men were already outspending women on clothing and that the market for menswear is growing twice as fast as the women's wear market and is projected to be worth $33 billion by 2020. As major omnichannel retailers work to better reach male shoppers, online sellers must keep up to remain competitive. Here are half a dozen ways to reach this growing market.
Follow the influencers
Two big drivers of change in men's shopping habits are that more men are getting their fashion inspiration from social media and dress codes at work are more relaxed than a generation ago. Those two factors mean that men today feel free to change up their wardrobe to dress more like their favorite athletes and entertainers or to look more professional. In fact, despite the popular notion that many women love shoe shopping, men are now on track to outspend women on shoes, mostly to add variety to their work wardrobes. Smart sellers will research which social media channels their best customers follow, take note of what they like, and adjust the product mix and marketing as needed.
Offer a generous return policy
Researchers have found that in general, men are more likely to buy clothing and shoes in-store rather than online, because they want to get a sense of how the items feel before they buy. Hassle-free return policies make shoppers feel more confident ordering items they haven't seen in person. And because companies like Nordstrom and Zappos offer easy free returns, consumers are coming to expect other online sellers to do the same.
Make the customer experience as mobile-friendly as possible