Apr 12, 2019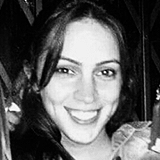 Sarah Elizabeth
March Was Canada's Fraud Prevention Month
If you're a merchant or consumer in Canada, your government is looking out for you when it comes to fraud. They dedicate a whole month every year to help educate individuals and businesses on emerging fraud threats and trends and equipping them with the skills to identify and prevent further vulnerabilities.
Since the first Fraud Prevention Month in 2004, some things haven't changed much. Scammers are still determined to cheat consumers in Canada and around the world, and many of them are still using the same tried-and-true methods for defrauding customers.
But that doesn't mean other fraudsters aren't adapting to the times. Fraudsters are finding new tools and methods to achieve their end goal of cheating customers, and they're leveraging modern technology and global e-commerce to expand their targets to nearly every member of the population and nearly every business.
As we close out Fraud Prevention Month, here are some of the latest scams affecting Canada and beyond that e-commerce merchants and consumers should be aware of, compliments of the Canadian government's Little Black Book of Scams.
Subscription Traps
Scammers set up websites offering free or low-cost trials of products or services, but once consumers hand over their credit card numbers, they get locked in to monthly subscriptions that are nearly impossible to cancel. Even worse, they may not actually receive any product. Some customers may also discover their credit card numbers and personal information has found its way to the dark net, where they're sold to other scammers and further compromised.
Identity Theft
Scammers are coming up with increasingly clever ways -- like spyware, viruses, phishing and legitimate-looking websites -- to steal personally identifiable information and commit fraud. Once they have this information, they can take over unsuspecting victims' accounts and even take out loans and open credit card accounts.
Spoofed Websites
Spoofed websites are identity theft scams that use social engineering to trick individuals into revealing personal information, like Social Security numbers, user names and passwords, or credit card numbers. Scammers go to great lengths to make their bogus website look real -- including actual company logos, authentic-sounding return email addresses and realistic-looking links in their communications to "spoof" unsuspecting customers into submitting sensitive data.
Phishing Scams
Although they've been around for a long time, phishing emails have stuck around simply because they work: 30% of phishing emails get opened. While some phishing emails are easy to spot thanks to outrageous claims, poor grammar and spelling, and simplistic formatting, others are quite legitimate-looking. In these emails, fraudsters threaten to shut down or delete accounts if users don't click links to provide or verify personal or financial data like passwords or credit card numbers.
Some fraudsters now use this same approach to defraud customers through text messaging, called "smishing."
Merchandise Purchase Scams
With online retail becoming increasingly popular, many scammers open accounts on popular online marketplaces and auction sites to post offers of too-good-to-be-true deals on luxury goods, consumer electronics and designer apparel. Consumers think they're getting the bargain of a lifetime, when in fact, they're getting only a cheap knockoff -- if they get anything at all.
Fraudsters also use bait-and-switch techniques, informing customers that the original product they wanted is no longer available, but an alternative is available for purchase if customers just click the provided link. Customers then find themselves shopping on unprotected and spoofed websites, where they won't receive the purchased item and might also find their credit card data has been compromised.
A Holistic Approach to Fighting Fraud Globally
It's clear that Canada's Fraud Prevention Month is working. In 2018, the campaign reached more than 40 million people and is helping put fraudsters behind bars. But identifying and preventing fraud needs to be a group effort. And through our innovative combination of advanced artificial intelligence and highly trained human analysis, ClearSale has become an industry leader in helping businesses protect their valuable business as well as their loyal clients.
We're proud to be a part of the efforts that are helping Canadians -- and e-commerce merchants and customers around the world -- recognize, reject and report fraud. If you're interested in learning more about how our fraud prevention solution can help protect your business, contact a ClearSale analyst today. They'll walk you through the fraud protection solutions available to you and demonstrate why ClearSale's hybrid approach is the solution of choice for e-commerce vendors worldwide.