Nov 10, 2020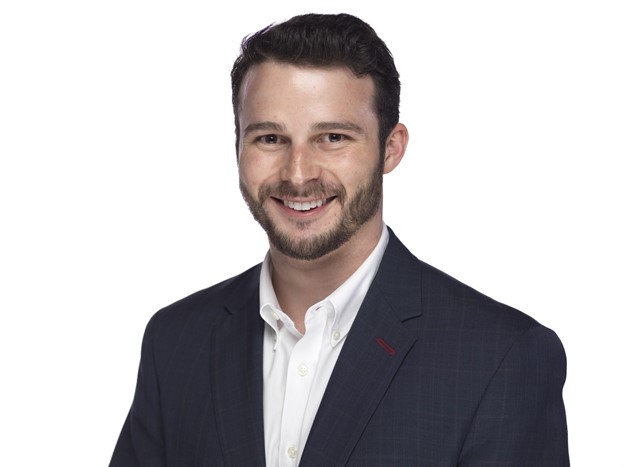 Jake Rheude
Managing Backorders During the Holidays
Every year online sales see a boom before and during the holidays, and by leveraging ecommerce backorders, you don't need to let your inventory limit potential revenue. With the sales you start running November through options in January, and beyond, customers are shopping longer and may be willing to wait a little more.
Backorders allow you to lure in more customers and secure ongoing revenue even if you run out of an item or experience a supply chain disruption. They can be a useful tool to keep the lights on but come with more training and communication requirements than average sales. There's potential, but you've got to work for it.
We'll provide information on the process of offering backorders to help you plan and explain how you can leverage it to protect your operational revenue.
Backorder versus out-of-stock
Items that are "out-of-stock" are ones you don't have in your inventory, and your business doesn't let customers buy these products when you don't have them. Products that can be backordered are a small set of products you don't have in stock but do let people order. Customers can still place an order for a backordered good, and then those orders are filled as soon as your inventory arrives.
Instead of immediately shipping, customers will need to wait days, weeks, or even months before their goods are shipped, and their order completes. That causes significantly different experiences from the traditional ecommerce sales and fulfillment process. Therefore, ecommerce companies should learn the ways backorders and out-of-stock items are different and will look different to everyone in your business as well as your customers.
Customers on your website should only get the option to order something that you support backorders, while you can allow them to sign up for alerts when your out-of-stock goods are back.

Sales and customer service agents will need to know how the backorder process works to explain when customers want to buy or ask about the status of an order.

Remote teams need to learn about accessing the software and how to find order status.
Warehouse professionals need to be trained on filling these orders as soon as products arrive at a warehouse, instead of being put away on shelves first. They also need to know how to manage backorders within your system.
Training and preparation are vital for managing backorders and ensuring that your customers and teams know the difference. This is especially true during the holiday shopping season because you're going to face increased customer service requests. You want to provide excellent experiences so that people don't cancel orders.
So, let's dive into how to get it right.
Create a physical space
Warehouses and other locations need specific locations for backordered goods so you can process them faster. The best practice is, when possible, to create a space with shelving for just backordered products. This provides you with room to prep boxes and orders, readying them for when backordered goods arrive.
Using a separate location will help you fill orders as soon as these products arrive. Your team can scan products in or record the inventory count and then move goods to orders. Plan and practice well enough, and you'll be able to use advanced practices such as cross-docking. That's when you move goods from the receiving dock directly to the shipping dock. No putting them away on shelves and then waiting for another picker to get them for the order. Have this location near your dock doors and close to packing stations when possible to speed up the flow.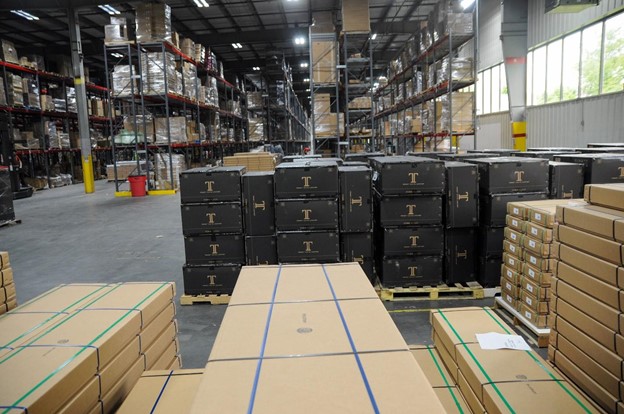 If your operations are small, you can even have the final packaging materials needed near these shelves for backorders. That includes boxes, tape, a printer for orders and receipts, and anything else specific to your operations. Get everything ready for a rise in sales.
Ecommerce companies, while this sounds easy it requires that your train your team on the process and workflow. Having an inventory management system that allows you to scan product into inventory and then immediately use it is very helpful. Not all warehouse tools are that flexible.
Holiday spaces
If you plan on using backorders during the holiday season, create the physical space now. You want to get your team used to that location and its purpose, so people don't just stack anything on those shelves.
Holidays come with major increases in ecommerce orders. That can make the warehouse hectic and cause people to make mistakes. Set aside space right now so that people don't get confused when they're in a rush.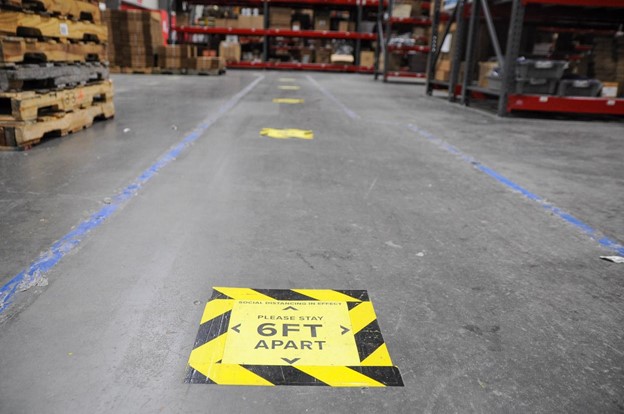 And don't forget to maintain those COVID protections.
Train your team
Once you have the space to support the inventory as it arrives, you need to start training your team on the process of backorders. We'll start with the warehouse but remember that every team member will need to learn about your backorders to ensure that customers stay happy and orders get filled.
Warehouse workers will need to learn precisely how to handle backorders and what products are included. Train leaders to identify when you'll receive a shipment of backordered products and how to identify them, so workers know to put them in your new location. Then, teach your team how to move through the fulfillment process to tackle backorders first.
Again, with the holidays, training can make a significant difference. Getting these orders out ASAP instead of adding them to the back of the queue can mean customers wait fewer days to get their goods.
Sales and service teams also need to know how to find this information within your system.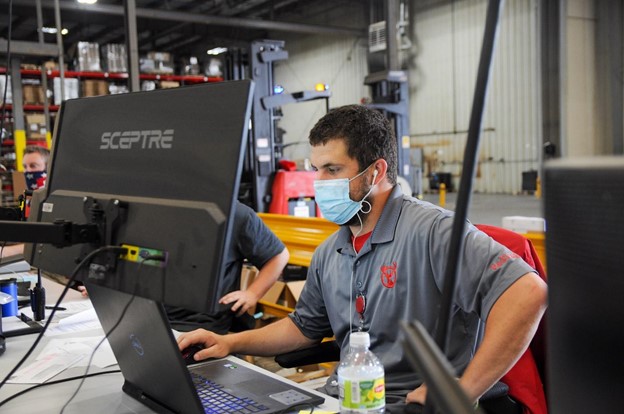 Show them how to identify that a product is backordered and where to go to find estimates for getting that inventory. Here are some questions to answer for them:
What is the checkout and follow-up process?

How do they find backorders in your list of orders from vendors?

When does a backorder get a shipping label and tracking number?

Where can you find the tracking number for backordered goods?

How should agents estimate when an order will be sent to the customer?

What are customer options for changing orders or getting a refund?
Everyone who uses your inventory system — from pickers and support to managers and IT — should know where to find information on backorders. Train everyone so there's no gap and less chance that a customer will wait unnecessarily long.
Build your communications
Who doesn't love a good holiday card?
Well, when it comes to backorders, you're that friend who sends a cool new card every week. Why? Because customers are willing to accept a delay in shipping — because you told them about the delay when they bought it — but you have to keep them in the loop to avoid the delay feeling excessive. That means strong, continual communication about the state of their orders and everything else.
Communication is essential for every step in the process. You want to offer an email at each point. When they order: Bam, email. Another email when you have the first serious estimate of when the product will arrive. Bam, another email when the backordered goods arrive, and you can share a tracking number. Then, a note when things actually ship and right after it was supposed to get there.
Send emails for additional items such as delays.
Stay in touch to maintain excitement about the product. Reaching out often gives people a chance to ask questions or gripe a little, allowing your customer service team to be helpful and convince people not to cancel the order. You've got to work hard to protect this revenue.
Controlling for fraud
Whenever you're holding order and payment details for a while, there's a risk of cancellations as well as outright fraud. Unfortunately, backorders can come with an additional threat — chargeback fraud — because of the process. Chargeback fraud happens when someone buys something online and then requests the money be returned after the goods have been received or the order shipped. Backorders increase this risk because you charge people when the order ships, and they might just have forgotten about the purchase beforehand.
You can avoid many chargeback issues by communicating with customers regularly so that there are no surprises on their bill. There are also platforms like ClearSale that offer you protection against chargebacks as well as other fraudulent transactions.
If you're going to use any advanced payment or delivery options, from backorders to custom creations, you'll benefit from having robust on-site security and protection. You might also find that they protect your business revenue, too. Remember, up to 90% of declined transactions are legitimate orders, so find a partner who can prevent false declines while still safeguarding your operations.
Consider outsourcing when scaling
If your operations are already at their limit, adding backorders can cause added strain. During the holiday, that can become a breaking point. Think and act before you get there.
If adding revenue options such as backorders is too complex for your warehouse, look for partners. You might be better able to serve customers by outsourcing warehousing and fulfillment to third-party logistics partners (3PLs). These companies have the space and talent to minimize wait times for backorders and can utilize goods as soon as they arrive at a warehouse.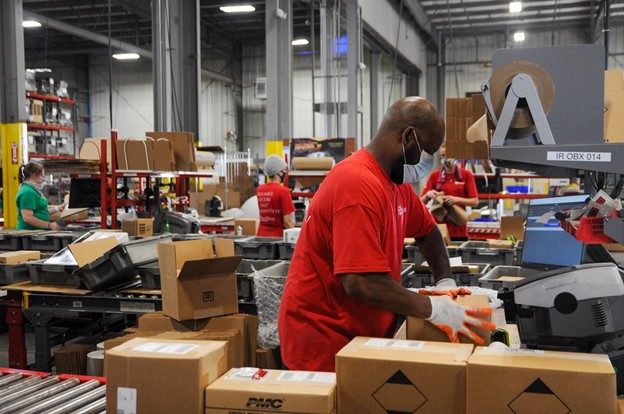 To limit customer delays and reduce the risk of cancellations, consider someone else who can speed things up and has relationships to move goods quickly. 3PLs not only have expertise in managing backorders and ensuring order accuracy, but they have access to discounted shipping rates from carriers because of the high volume of packages they send each day.
If the training, systems, and space requirements are too much for your business, look for outsourcing alternatives that often can be less expensive than moving to a larger warehouse or expanding your workforce.
Don't forget that backorders are regular orders
We've gone through many differences for backorders, from the way your warehouse needs to handle them and training requirements to an increased risk of some fraud or purchase concerns. However, it's important to note that backorders are still regular orders in the eyes of customers.
They have still paid you and expect the same great service and support you offer everyone else. Treat backorders as you would any standard order. Know that performing well here can help create long-term customers willing to buy from you again and again. If you've made it easier for someone to buy and deliver a present, or they snagged a great deal for themselves during your Black Friday sale, they will remember.
Service is paramount. Backorders may get returned — which is already likely during the holidays — or customers may ask for replacements. These are standard concerns that can happen with any order. Your job still is to offer the best options and follow up to complete the sale. It just takes a little longer on a backorder, but that doesn't mean the revenue isn't there or worthwhile.