Apr 22, 2020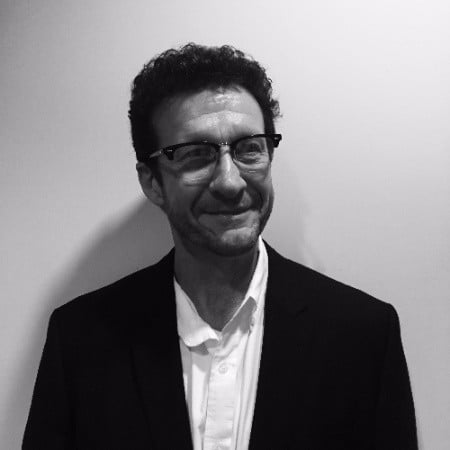 Eric Negler
Made in Brazil: Why Our Roots Make Our E-Commerce Solution Better
It's no surprise that payment companies, e-commerce platforms and risk management platforms are all eager to expand into the Latin American market. Retail e-commerce sales already grew an estimated 21% in 2019, tying Latin America with the Middle East and Africa as the world's second-fastest-growing retail e-commerce market.
But successful international expansion into Latin America requires special expertise, which isn't always easy to come by.
That's where ClearSale comes in. With roots in Latin America and the distinction of being the No. 1 fraud prevention solution in the region, ClearSale is a smart partner for e-commerce companies looking to expand safely and securely in Latin America.
While we don't typically toot our own horn, it's important for our partners to know the many reasons why our Latin American origins have contributed so deeply to our success, resulting in us becoming a leading fraud prevention solution for e-commerce companies and merchants worldwide.
Extensive Experience in the Latin American Market
No other fraud prevention vendor can match ClearSale's expertise in challenging markets. ClearSale was founded in Brazil — one of the riskiest markets in the world — and currently holds 85% market share there. We're proud to be No. 1 in acceptance rates for the region, offering our partners an estimated 20% increase in online payment revenue.
And with Latin America being home to more than 360 million internet users, the region has been the perfect launching pad for ClearSale to finetune its robust e-commerce fraud prevention solution. We've become intimately familiar with the multiple regulatory landscapes and tax arrangements, country by country, which many of our partners and their merchants may find very challenging to navigate.
A Worldwide Client Base
ClearSale currently works with more than 3,000 direct clients, and close to 100 partners who are accepting online orders in more than 160 countries around the world. We also boast a 99% customer retention rate with big-name brands — like Walmart, Under Armour, Nike, Disney and Sephora — as well as smaller businesses.
Global expansion is a top priority not only for our partners, but also for the 87% of merchants that would like to expand internationally. To do so safely, it's critical that partners and merchants consider a fraud prevention partner who understands the nuances and risks of international sales, and will ultimately maximize online order acceptance rates thanks to ClearSale's solid world view of fraud — including understanding e-commerce across countries, channels and payment methods — we can quickly and accurately evaluate transactions for risk. The result? The highest acceptance rates and lowest false decline rates through our real-time screening of order risk in the most challenging international markets.
Access to a Top-Rated Team of Experts
To provide the best service to our partners and direct clients, we have cultivated a team with a strong focus on data science, including more than 50 statisticians, mathematicians and data scientists; 50+ software developers; and more than 900 highly trained and specialized fraud and risk analysts.
Our diverse team brings hundreds of years of international e-commerce experience to our customers to help them maximize revenue while entering even the most challenging international markets with zero risk.
Experience with Managing Diverse Payment Preferences
The robust markets that exist in the Latin American region, with merchants selling everything from clothing to electronics to event tickets to food delivery — is not unlike e-commerce worldwide. But one of the unique challenges ClearSale has solved is managing fraud within the segment of the population that's underbanked or unbanked.
Since our inception, we've gained valuable experience in identifying good orders and preventing fraud not just among consumers using credit and debit cards, but also among those using digital wallets, wire transfers, cash upon delivery and cash payments in commercial chains — with the latter payment methods being virtually unheard of in the United States.
Business Model Flexibility
Every e-commerce business is unique, and individual business processes require a vendor to be flexible enough to adapt to the merchant's business model. While this can be a challenge for many e-commerce fraud solutions, ClearSale excels at providing customized workflows and deployments.
Our case management system is technically athletic and built to implement custom workflows as well as different data integrations and third-party integrations as required. We also offer different fraud scores to address individual business segments and risk profiles. For example, the process we use to authenticate transactions from an electronics merchant in Brazil is much different than the process to clear those made on a gaming site or from a merchant in Mexico.
Merchants also appreciate that there are no fixed costs with the ClearSale solution. Instead, our charges vary directly with online sales volume and the number of approved transactions each month to align with each customers' individual businesses.
Exposure to Fraud
According to Visa's 2017 Online Fraud Report for Latin America, more than 9% of transactions in Latin America are rejected due to suspicion of fraud, including about 14% of orders in Mexico and 6.3% of online orders in Argentina.
And although 80% of online purchases in Mexico are legitimate, chargeback rates in Mexico have reached three times the global average and false decline rates exceed twice the global average. In contrast, chargebacks consume only 1.2% of all e-commerce revenue in Argentina.
As a result, ClearSale's trained team of analysts have learned the unique signatures of fraud in Latin America and have developed the tools to predict and stop fraud, helping our clients not just in Latin America but also worldwide.
So it's no surprise that when e-commerce merchants are looking to benefit from fraud protection with a world view and with the highest approval and lowest false positive rates in the industry, they're turning to ClearSale. We never automatically decline orders, and our advanced manual review process is the only one in the industry to analyze every suspect transaction while meeting service-level agreements.
If you'd like to hear more about how ClearSale can benefit your business — wherever you're located — just contact us.