Dec 18, 2020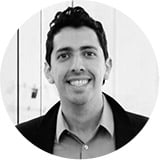 Rafael Lourenco
Luxury Retailers: Are You Ready For the Holidays?
This has been a year of whiplash for luxury retail, with growth projections replaced by dire forecasts of double-digit decreases in sales. Will the holiday season be any better? There's evidence that depressed luxury categories like fashion may be poised to turn around—consider Amazon's new partnership with Oscar de la Renta to launch its new luxury offerings.
But even without Amazon's high-profile foray into designer fashion, there's plenty of reason to expect more luxury sales during the winter sales peak, based on past years' numbers and customer behavior. During Cyber Week 2019, shoppers spent 14.5% more on Thanksgiving Day than in 2018, and the average Black Friday order value rose by 6%.
All of that was before consumers were quarantined, with no reason to splurge on clothing and limited access to leisure travel destinations. This holiday season, we may see pent-up demand from earlier in the year channeled into even more e-commerce purchases and larger order values. Luxury merchants can take a few steps now to make sure they're positioned to meet this demand.
Offer what luxury consumers want this holiday season
Industry watchers expect spending to be up, but they also expect the most popular luxury categories to be different this holiday season from years past. Over the course of this year, luxury consumers have shifted their spending away from fashion and cars toward items to enjoy at home (and show off on social media). For example, upscale exercise bike maker Peloton's revenue grew 172% in Q4 2020 compared to Q4 2019 as well-heeled fitness fans sought alternatives to the gym.
Merchants who cater to these interests by promoting their healthy living and home items stand to do well during the holiday shopping season. So do luxury retailers who promote holiday gift exclusives—especially if they promote them early. For example, Louis Vuitton has already launched its 2020 line of exclusive holiday small leather goods. That's in line with the expectation that consumers will start their holiday shopping earlier and spread it out more over the fall and winter.
Focus on your store's

mobile website and app capabilities

M-commerce gains more ground each holiday season, and that trend will continue in 2020. Consider that during the 2019 holiday season, retail app installations rose 106% and mobile shoppers spent 17% more per order than during the 2018 holiday season. And that was before the pandemic moved more shoppers to digital channels.
A big year for mobile commerce
Year-over-year gains during the 2019 holiday season
+68%




Mobile spending per user

+38%

Total orders per customer

+12%

Mobile conversion rate

+106%

Mobile app installations
Source: Button Inc. Transaction across the Button Platform, Nov. 24, 2019, to Jan. 3, 2020
Those are general statistics, though. How important is the mobile channel for luxury e-commerce? Consider that Amazon's new by-invitation-only Luxury Stores category is only available to Prime members via its mobile app.
Pre-pandemic, luxury shoppers expected an excellent in-store experience. Now, they expect a great mobile shopping experience—one that Amazon seems intent on delivering. For other luxury retailers, now is the time to make sure your website is optimized for mobile, including
Accurate, current personalization

A seamless experience across all channels

Easy-to-use navigation and product search tools

Responsive customer service, through chat or voice call

A low-friction, secure checkout process
Luxury consumers, like all consumers, are more likely to stay on mobile sites that make it easy for them to browse, buy and get answers to their questions.
Give customers the option to buy online and pick up in store
It's unlikely that many shoppers will want to spend time browsing stores this holiday season, which continues a trend that was already accelerating. In 2019, buy online-pickup in store (BOPIS) orders increased by 35% during the holiday season, with a 55% increase in BOPIS revenue the week before Christmas. Now, after months of using curbside pickup, it's likely that consumers will shop the same way during the holidays.
Many luxury retailers have already adopted curbside pickup. For those who haven't, now is the time to add a curbside option for customers who'd rather collect purchases in person than wait for them to ship.
Make sure your fraud prevention tools support an excellent customer experience
One way to lose orders and drive away luxury consumers is to decline their orders by mistake. 33% of U.S. online shoppers say they will never shop again with a merchant who rejects their order. And a quarter say they're likely to say something negative about the merchant on social media. These findings came from an early March Sapio Research survey of more than 1,000 e-commerce shoppers.
Despite the fact that false declines cause merchants to lose revenue, alienate customers and cause brand damage, they happen frequently in e-commerce. Fraud experts estimate that anywhere from 30% to 65% of all rejected online orders are actually good orders. That's a lot of revenue and customer loyalty to lose.
Your store is at risk for false declines if your fraud rules don't account for the way high-net-worth individuals often shop. For example, these customers may place high-ticket-value orders from outside their home countries and request rush delivery to new locations. If your fraud rules assume all such orders are fraud, you may be turning away wealthy shoppers who are ordering items while traveling for work or vacation, or who are living at second homes during the pandemic.
The key to avoiding these rejections is to manually review flagged orders instead of rejecting them all automatically. That allows you to accept orders from good customers, to maintain their goodwill and loyalty, and to teach your AI fraud controls how to separate good luxury-shopper orders from fraud more accurately.
Give your luxury customers a great e-commerce experience for the holidays
Now's the time to make sure your store features the items luxury shoppers will look for this winter, and maybe start rolling out promotions and exclusives now. A good mobile shopping experience, coupled with the option to pick up purchases at curbside, can help you earn more sales. And reviewing your fraud screening program to ensure that you recognize good orders is the key to earning customer loyalty during the holiday season and beyond.
Original article published on Multichannel Merchant website.