May 21, 2020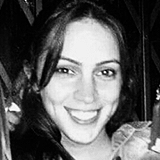 Sarah Elizabeth
Luxury Ecommerce: Millennial and Gen Z Disruption Trends
The spending power of Gen Z and Millennials is nothing short of impressive. Gen Z is projected to spend $143 billion in 2020, while their Millennial counterparts will spend an astonishing $2.5 trillion.
These two digital generations are known for caring about connections and community, transforming the way luxury e-commerce retailers market and sell to them.
As more luxury retailers target these demographics, they need to understand how these generations shop and what's important to them in brands, retailers and products. Only then will these retailers be able to capture attention and sales. Here are four ways luxury can adapt to the disruption trends these young adults are bringing to the e-commerce table.
Encourage Mobile and Social Use
Because Gen Z and Millennials have grown up in the digital age, it's no surprise they are some of the biggest embracers of social media and mobile channels. In fact, a 2018 survey by Pew Research found 45% of Gen Zers are online "almost constantly." For luxury brands, this means it's no longer enough to have a robust mobile web presence. To flourish with these markets, retailers must also explore the mobile apps where 70% of survey respondents report they tend to make their purchases.
But retailers shouldn't focus solely on apps. 95% of Gen Z shoppers and 92% of Millennials use social media to interact with luxury brands, bloggers, or social media peers regarding luxury brands and products. If your luxury brand is not on social media, these consumers will interact—and give their loyalty to—other brands.
Retailers can use their app or social media presence to push sales, promotions and notifications to their younger audience. Others might use it as a jumping-off point for browsing, encouraging shoppers to become inspired as they discover new products and trends. Still others might generate brand-specific filters and backgrounds that can be shared and promoted online.
Beyond generating sales and buzz about their business, luxury retailers can also benefit from the insights apps and social media can offer about customer behavior.
Leverage Resale Values
When Gen Z and Millennial shoppers are browsing luxury items online, they're not just looking at the price tag. They're also thinking about the future resale value of the item they purchase. These younger shoppers are as at home in the resale market as they are in a luxury store, trading in their older purchases for cash and splurging on new-to-them apparel and jewelry.
By promoting the long-term value and timelessness of their products, luxury merchants can capitalize on the 57% of Gen Z shoppers and 50% of Millennials who consider resale value when purchasing luxury goods. Some luxury retailers are even encouraging high resale values by offering repair services on older or worn products to ensure owners can easily resell them on the secondary markets.
Sustainable Sourcing
Gen Z and Millennial consumers tend to be influenced by sustainability and their global footprint when making purchases. Humans are projected to generate about 2.2 billion tons of trash by 2025, and consumers are increasingly drawn to companies that ship with minimal packaging and unnecessary filler. And sustainable fabrics like linen and cotton — and even "carbon neutral" recycled fabrics — are catching shoppers' eyes, causing a third of those surveyed in a "Pulse of the Fashion Industry Study" to switch brands because of the new choice's commitment to environmental values.
Drapers Online corroborates this trend toward sustainability, noting that Google searches for "sustainable fashion brands" grew by 450% in the United Kingdom since January 2016. For luxury retailers, this means those who sell and promote items made with sustainability in mind will garner the attention and loyalty of these younger consumers.
Adventurous Partnerships
Partnerships are an increasingly popular way for luxury brands to branch out beyond their usual offerings and their usual market. In 2017, Louis Vuitton partnered with Supreme, pairing Parisian atelier chic with New York street style, garnering tons of buzz and entry into an entirely new, younger market who leans more toward skateboards than satchels. The Stella McCartney + Adidas line was equally impactful. Gen Z's love of athletic wear and athleisure was an excellent opportunity for both brands to broaden their appeal and freshen their image. One caveat: It's vital for luxury brands to carefully vet any potential partners to ensure there is no danger of the partner's values and history marring their own carefully managed brand.
Align with Shoppers' Values
Today's younger shoppers are more aware than their older counterparts about the impact their shopping decisions make on the bigger world around them. This means they tend to be hyper-conscious about making purchases with merchants who are clear about the initiatives they support. These shoppers are also champions of equality, inclusivity and diversity, and they're looking to support those merchants who embrace those values in advertising campaigns, staff and social media marketing.
In contrast, these same shoppers aren't shy about abandoning online purchases if they feel the brand, product, retailer or even marketing strategy isn't in sync with the shopper's values.
Appealing to Gen Z and Millennial customers isn't just a smart strategy for e-commerce retailers now, but it will also solidify the customer-merchant relationship as these shoppers age. But as luxury merchants continue expanding into the e-commerce channel, they must ensure they're protecting themselves against an increased fraud risk while still delivering the seamless, personalized experience that cements their leading position in the market. Contact us today to learn how implementing ClearSale's Total Guaranteed Protection Solution can help you grow your business and protect your profits and your valuable customer relationships.