Jun 23, 2022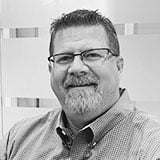 David Fletcher
Livestream Shopping is Here to Stay. Is Your Brand Ready for Its Debut?
It's been called QVC for Gen Z, but livestreaming on social media has a reach and revenue potential that cable television shopping could only dream of. Livestreaming commerce generated $300 billion in sales in China in 2021, and the U.S. livestreaming retail market is forecast to reach $25 billion by 2023. Livestreaming events are less expensive and much quicker to produce than old-school televised sales programs, making them a realistic option for many more brands than cable shopping shows. One study of global fashion brand livestreams found that their sessions generated 10 times more conversions than visits to their website did, increased the average order value, and delivered a return on investment of 10 times cost.
Of course, creating successful livestreams requires planning and strategy to deliver that kind of ROI and to build stronger relationships with customers. Here are key elements to consider if you're adding livestreams to your brand's retail channels, or if you're hoping to fine-tune your existing livestream efforts.
Know Your Audience and What They Want
Start by assessing whether livestreaming is something that your customer personas want. Look closely at your customer data rather than relying on assumptions. McKinsey found that while Gen Z and millennials are the primary audience, "live commerce is starting to attract middle-aged and more-senior consumers."
Besides age group, you'll need to know if your customers are already shopping via live online events as well as what they're most likely to purchase online. McKinsey found that apparel and fashion is the most popular live shopping category, accounting for more than 35 percent of all livestream shopping events. Other top categories are beauty (7.6 percent), fresh food (7.4 percent), and consumer electronics (4.6 percent). Products that lend themselves to a short or even impulsive customer journey are more popular in livestreams than purchases with a longer buying cycle or higher ticket value — one reason that auto sales account for less than 0.2 percent of livestream shopping events.
Pick the Right Livestreaming Platform
Your customers and target audience will also determine your selection of a livestreaming platform. So will the maturity of your livestreaming program and the size of your brand. Smaller brands with relatively low levels of website traffic and brands that are just starting their livestream shopping program will likely have more success using an existing social media platform — ideally the one where their customers spend the most time.
The three primary social media options for livestream shopping events are Facebook, Instagram, and TikTok, each of which have their own best practices for success and their own requirements for live events, such as the addition of their checkout capabilities to your brand's account so shoppers can buy instantly without leaving the platform. Brands that sell on Amazon.com can also create Amazon Live events using the company's Creator app and iOS hardware. It's a good idea to start with just one platform and then consider whether to expand to more social networks or start hosting live events on your own website with a paid live ecommerce platform.
Find the Influencers That Your Customers Follow
Just like a party, every live shopping event needs a host to welcome guests, show them things they'll like, and encourage them to enjoy themselves. Brands with the budget to work with influencers can get a professional host and benefit from the influencer's audience and name appeal to drive traffic during the event. Brands can also work with top customers or enthusiastic and expert employees to host the events.
Typically, the host also creates the content for the event and builds it around the products the retailer wants to feature. For this process to work smoothly, the retailer and its host or agency will need to develop a clear agreement covering production and performance responsibilities, and you'll need to share your brand guidelines, detailed product information, and event goals with them. Be sure to build in time for content previews, edits and technical checks before your event.
Prepare the Best Possible Customer Experience
Besides content and technical previews to make sure your customers don't see glitches when they arrive, you'll want to make sure that your livestream checkout is seamless and safe. The ideal checkout requires as few steps as possible for the customer, while still authenticating their purchase to avoid fraud. If you expect a spike in order volume during the event, talk with your payment processors in advance to make sure you can scale up without crashing or raising fraud-attack flags.
Determine your fraud risk threshold before the event and adjust your fraud controls to accommodate it if it's different from your everyday ecommerce threshold. To avoid false declines that can turn off customers and generate bad word-of-mouth on social media — an especially important consideration during a live social shopping event — don't automatically reject flagged orders. Instead, have a manual review team ready to quickly check those orders to maximize approvals (and satisfied customers) while mitigating fraud.
Plan and Promote Your Livestream Shopping Events
Use your chosen social platform to promote your upcoming livestream, and promote it in your other marketing channels, too (e.g., website, other social accounts, email, SMS, etc.). If you're working with an influencer or expert, cross-promotions to their audience and to lookalike audiences can expand your reach.
Analyze, Improve and Repeat
After each ecommerce livestream, review your key performance indicators to see how many viewers your event attracted, how many converted, what they bought, and how much they spent. Also, review your fraud control analytics to determine the ratio of good orders to fraud attempts as well as to see if there were any false declines. Finally, check for any voice-of-the-customer data like comments and reactions during the event, customer service questions during and after the event, and social media mentions about the event and your brand.
You can use all this information to improve your event marketing, featured product selection, event content, and order review processes before your next ecommerce livestream. With proper planning, practical experience, and post-event analysis, your brand can build a livestream sales channel that delights your customers, builds your brand reputation, and grows your business.
Original article at: https://www.mytotalretail.com/article/livestream-shopping-is-here-to-stay-is-your-brand-ready-for-its-debut/