Nov 29, 2022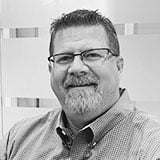 David Fletcher
Livestream commerce beyond TikTok and Meta
The summer of 2022 saw upheaval in the domestic live commerce space. After TikTok abandoned or delayed its livestream commerce plans in the U.S. and Europe in July, Facebook dropped plans to roll out livestream shopping. Then, in early September, Instagram issued an internal memo stating that the company's Shopping page will be going away to allow the company to focus more on ad revenue-generating initiatives.
What does that mean for brands with live shopping programs in development for those channels? As we've heard so often in the past couple of years, it's time to pivot—and find new options for streaming their shopping content.
Host Live Shopping Events on Your Own Site
The most obvious way to avoid developing livestream strategies that rely on outside platforms is to host your streams on your own website. There are multiple platforms on the market that help companies serve live shopping content on their sites and apps. Some offer built in analytics to help you extract insights from each livestream you run, and some allow in-video purchase tools, so viewers don't have to leave your stream to check out.
Another advantage of hosting your own live commerce events is that you can, with permission, collect first-party data about your viewers and buyers. This can help you build up your customer database to make up for the slow but seemingly inevitable deprecation of third-party cookies.
Host Your Shopping Livestreams on YouTube
Smaller retailers and brands that use advanced ecommerce platforms like Shopify platform can upload their stores to YouTube to easily create livestreams and feature shoppable products alongside their videos. The picture-in-picture checkout format ensures that customers don't have to miss any of the stream while they pay for their purchases.
This option doesn't require retailers to have the in-house IT skills or third-party platform software that self-hosting does. It also yields data analytics from the platforms that store owners can use to refine their live commerce programs.
Follow Live Commerce Best Practices
Regardless of the platform you use to host your live commerce streams, a few best practices can help them deliver better audience engagement and ROI.
Keep your streams fast paced and concise.
Remember those short attention spans and cater to them: almost half of TikTok users said videos more than 60 seconds long stressed them out. That doesn't mean your entire stream should run under a minute, but it's a good idea to keep each segment in your stream under that time limit.
For example, if you're doing a 20-minute stream, break it into shorter product segments. Later, you can use the recorded segments for social media and blog posts to extend the value of that content.
Reduce checkout friction.
Adding items to the cart should be seamless to avoid distracting from the ongoing stream, especially if you're running a series of short segments within a longer stream. You don't want viewers to feel like they have to "beat the buzzer" to get a featured item.
Well before your first stream goes live, set up and test secure, convenient payment options. Typically, digital wallets are a good choice because they let customers pay quickly without entering their payment and shipping information, and they don't expose account numbers to your store or the streaming platform.
Prevent false declines.
Screening livestream orders for fraud is necessary to protect your revenue and your customers. However, fraud screening processes that automatically reject all orders flagged as possible fraud sets your store up for false declines that reduce your revenue and alienate customers. These false declines can happen if customers use a new email address, want to ship their purchase to a new address, or make errors when they enter their payment data.
Forty percent of consumers who experience false declines will go on to boycott the merchant, according to a March 2021 five-country survey by ClearSale. More than a third will also post something negative about the merchant in social channels—possibly including your livestream. Avoid this negative experience by adding manual review capacity for your live commerce events. Analysts can quickly review flagged orders, block the ones that are fraud, and approve those that are actually good orders.
Ask for viewer feedback.
Every live commerce event is a learning experience, so make sure to ask viewers what they think of yours. Without creating a too-long list of questions, seek input on how the stream looked and sounded, what they thought of how you presented products, their opinions of the products themselves, and the purchasing process. You can also ask viewers to leave reviews to build social proof for your future streams.
Analyze your data.
In addition to your voice of the customer feedback, do a postgame review of each stream to see how many viewers you had, how long they watched, how many added items to their carts, and how many completed a purchase. You can also analyze fraud metrics, devices used to view the stream, and where your viewers came from (social posts, email links, your website, and other channels). This information can show you what worked well and also what you can improve or eliminate for your next live commerce event.

Original article: https://customerthink.com/livestream-commerce-options-beyond-tiktok-and-meta/