Dec 21, 2016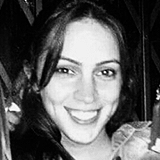 Sarah Elizabeth
Learn with ClearSale: Want Better Fraud Protection? Ask These Questions.
Online transaction fraud is a pervasive and growing problem for ecommerce businesses of all sizes and in every location. Card-not-present fraud attempts against online merchants rose by more than 200% last year, thanks in part to fraudsters' adoption of bots to place fraudulent orders. In the EU, CNP fraud now makes up 70% of the card fraud in the region. As the scope of the problem grows, so does the cost. LexisNexis reported in May that each dollar lost to fraud in 2015 costs merchants $2.40, an increase of 17 cents per dollar over 2014.
Despite these statistics, it is possible for businesses to survive and even thrive in this environment, as long as they have a comprehensive plan in place to combat online fraud. If you're starting a business of any size that conducts online sales, or if you manage fraud abatement for your employer, here's a checklist of questions to help you set up, adjust, and review your fraud prevention practices.
What types of fraud does your business face?
Two of the most common types of CNP fraud are chargeback fraud and card-testing fraud. Chargeback fraud involves purchases that are reported as never delivered and then charged back to the merchant by the credit card company. Card-testing fraud happens when thieves with a list of stolen card numbers essentially "play the slots" by attempting purchase after purchase from an online store with different numbers until they find a card number that succeeds. They then use this number to make fraudulent purchases at other stores.
Do you screen all orders?
Some merchants only screen some orders, but this allows fraud to slip through. If you rely on machine learning for screening, omitting some orders will yield an incomplete data set and incomplete fraud protection.
Do you have real-time reports to track your screening and results?
Real-time monitoring can help you adjust your screening methods to identify and counteract trends like surges in fraud attempts or a possible increase in false declines. Current and historical [to continue reading please click here].