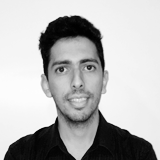 Leading smart people to solve complex problems in dynamic environments is Rafael's signature skill. As ClearSale's VP of US Operations, Rafael combines the company's innovation-driven culture and emphasis on communication with a deep understanding of the statistical tools that underpin excellent fraud protection. From his base in Miami, he oversees ClearSale's US anti-fraud operation by leading its commercial, statistical intelligence and IT teams and providing technical and executive management for all the operation's employees. During his 8 years with the company, Rafael has also planned and executed ClearSale's international business unit, directed ClearSale's statistical intelligence area, and helped manage the company's growth from 25 to more than 700 employees, including more than 500 highly trained fraud analysts. Rafael has a distinguished academic background. He earned his master's degree in economics and finance at FGV-SP (Fundação Getúlio Vargas-São Paulo), one of the world's leading policy and economic think tanks. Rafael holds a bachelor's degree with great distinction in statistics from UNICAMP (Universidade Estadual de Campinas), internationally recognized as one of the top universities in Brazil and in the world.

Why E-Commerce Fraud Prevention Needs AI Tech and the Human Touch
There's no question that AI and machine learning have made fraud screening more effective. But without human intelligence to evaluate and feed in particular types of data, AI can end up making decisions that cost shop owners money and customers. Here's why AI and the human mind work best as a team when it comes to busting online fraud.
Fraud screening algorithms are built on data from past frauds and fraud attempts, to set parameters that sort online orders into "accept" or "reject" categories in a matter of seconds. With properly set parameters based on good data, merchants can have full confidence that all approved orders are legitimate.
When, rarely, an AI-approved order turns out to be fraudulent, two things should happen. First, the fraud screening provider should cover the cost of the chargeback to the merchant so they don't take a financial hit for the screening error. Second, the data from the order that was mistakenly approved should be added to the AI dataset to refine its screening capabilities and prevent similar errors in the future. That's critical, because machines only learn what we teach them. AI must have the most current information and a comprehensive dataset to remain effective in a changing fraud landscape.
So, between highly effective screening for approval, merchant protection, and data refinement, order approval is something good AI tools can handle now. But when it comes to rejecting orders based on AI rules alone, things get more complex and the stakes are higher for merchants.
When AI rejects an order, it's often because the order falls into one or more "high-risk" categories. These categories include but aren't limited to an order placed in one country but shipping to another, first-time customers placing very expensive orders, previous customers placing orders from a new device, and expensive orders with rush shipping. These categories exist because fraud control experts know that fraudsters sometimes hijack or create accounts to buy pricey items for resale and ship them quickly to reseller destinations.