Dec 8, 2022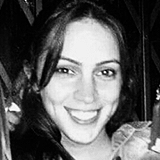 Sarah Elizabeth
What Retailers Need to Know About the Latest Mobile Ecommerce Trends
While mobile commerce has become commonplace for online shoppers – especially with younger generations – digital commerce continues to evolve. For ecommerce retailers, this means adapt or become obsolete. The big question for companies is how to adapt their online channels to create more business and prevent fraud.
It's important to note that we are at the start of a big shift toward more innovation.
M-commerce Is Just the Beginning
Mobile commerce, or m-commerce, has seen exponential growth, making it easier and more convenient than ever for consumers to engage with brands. Whether customers visit an ecommerce retailer's website, a retailer's app or a PWA on their smartphones, the shift away from traditional, desktop ecommerce shopping is happening at a fast pace.
Gen Z and millennials are using their phones for almost all of their online shopping, but they're not alone. Gen X and baby boomers are using them more as well. One indicator of this change is the popularity of digital wallets – especially since the beginning of the pandemic. In our original research, "State of Consumer Attitudes on Ecommerce, Fraud & CX 2021," we found that over 70% of customers prefer digital wallets, including PayPal, Amazon Pay, Apple Pay and other contactless payments, over credit cards at least some of the time.
Q10: How often, if available, will you use a digital wallet (PayPal, AmazonPay, ApplePay, GPay, etc.) rather than entering your credit card information directly into the site?
The shift to mobile creates big customer experience opportunities related to their customers' buying journey:
Optimize mobile shopping experience
Customers expect immediate gratification on their phones. They won't wait for pages to load. In fact, most consumers will give a website no more than 15 seconds before they move on to another site. Another user experience (UX) consideration is optimization for mobile. If your customers can't easily interact with the mobile version of your site – or if you're making them use the desktop version on their phones – they'll likely move on as well. There's simply too much competition in today's online marketplace. Consumers don't have to settle for poor UX.
Retailers also need to auto-populate as much data as possible in the checkout process. Cart abandonment is still trending high at just under 70%. Long, confusing checkout processes are among the most common reasons customers abandon their carts.
Don't forget to leverage the industry best practices for natural language processing and artificial intelligence (AI) assistants and analytics when creating your search, filter and chatbot functions.
Eliminate cross-channel friction
Customers don't just shop using their smartphones. The customer experience from start to finish is often a dance involving multiple channels. Nearly 66% of customers surveyed by Salesforce said they use one device to start a transaction and complete it on another. That means the customer experience across devices and channels has to flow seamlessly.
For example, a customer may peruse a website on their laptop while working and add merchandise to their cart. Then may go back to the site on their smartphone while making lunch and check to make sure they added the right size and color merchandise. If the customer's cart is empty, they'll probably get frustrated and look somewhere else or go find and re-cart the items again, but with less patience for any other issues along their buying journey.
If this purchase is for a partner or child, the customer may ask them to confirm the merchandise is what they want. That could involve another channel, such as a gaming device or tablet. Any breakdown between channels and devices can lead to an abandoned cart.
Think about how likely this scenario plays out during peak ecommerce shopping seasons (such as the holidays) and even for upcoming sporting events like the FIFA World Cup and other major sports seasons – the Super Bowl, March Madness and the World Series, to name a few. The last thing a company wants to learn is that their customer experience is turning away business.
So, what trends should companies be aware of?
Digital Transformation Trends on the Horizon
Here are three major digital trends that online retailers should monitor.
Automation
Automation makes it easier to provide a superior customer experience and reduces the need for staff. With AI technology like chatbots that can follow the customer along their buyers' journey, companies can ensure that customers get their questions answered and feel like they're receiving the concierge-level service they've come to expect from in-store and even online stores.
"Chatbots started their journey on the digital transformation path under a supporting-actor role, and now many companies have invested in ambitious UX+tech projects to enable this channel for different use cases."

Salvador Tello, ClearSale, Global Senior Enterprise Presales
Digital payment methods
New payment providers pop up every day, promising convenience and contactless transactions. Given the adoption of m-commerce, this is great news. That doesn't mean credit cards are going anywhere. In some regions of the world, such as Latin America, credit cards are just starting to gain steam as a popular payment method, replacing cash and other traditional methods.
Alternative payment types such as buy online, pick up in store (BOPIS), buy now, pay later (BNPL) and Pay in 3 or 4 became popular during the pandemic, and customers aren't willing to give up that ease. These will definitely continue to be used as consumers struggle with rising inflation and fears of recession.
"In countries like Mexico, less than 40% of the population has an actual debit card, so there is still room for credit card payments and alternative methods to grow."

Salvador Tello, ClearSale, Global Senior Enterprise Presales
More sophisticated fraud schemes
Both automation and new payment methods give fraudsters even more opportunities as well. The use of bots and elaborate hacks are making it easier for criminals to make fraud a business. There's even a growing industry where crime rings deliver fraud as a service, which makes it all but impossible for the average business owner to identify and prevent these types of fraud attacks.
Omnichannel ecommerce also puts online businesses at risk for omni-channel fraud. In the interest of reducing friction for customers, companies also need to balance fraud prevention. Fraudsters are very much aware of the trend toward mobile commerce and have developed tactics to take advantage of it, including smishing and outright phone hacks.
Companies need real-time risk assessment to determine their exposure and a multi-layered, hybrid approach to fraud prevention.
How ClearSale Helps Ecommerce Businesses Adapt
At ClearSale, we use a hybrid fraud prevention model designed to protect clients and their customers from being victims of fraud.
Our solution starts with an AI-enabled algorithm that leverages longstanding and emerging industry trends, as well as data intelligence gathered from fighting fraud for decades in the most high-risk regions of the world.
Using this technology, we can automatically approve up to 97% of orders quickly while flagging suspicious orders for secondary reviews performed by our more than 1,500 fraud analysts.
"Too often, companies hear 'secondary review' and associate it with 'time consuming,' but that's not accurate. Our system is so accurate, we end up reviewing only about 2%-3% of orders, at most."

Salvador Tello, ClearSale, Global Senior Enterprise Presales
Our system is accurate because we train it to know more about fraud patterns as we review more transactions. ClearSale's fraud experts use data analytics and customer-centric tactics to identify if a customer call is needed to follow up with questions. As a result, customers often feel as if they've received a higher level of service, knowing that your company is preventing their credentials from being used for fraud.
Once our analysts have compiled the data from those secondary reviews, they feed it back into the system, essentially "teaching" it how to further distinguish valid transactions from fraud. So, our clients ultimately approve more "good" orders, increasing their approval rates and revenue.
To learn more about how your business can leverage mobile commerce and prevent fraud, talk to one of our experts today.