Aug 30, 2017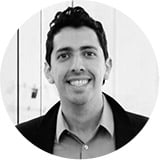 Rafael Lourenco
ClearSales EVP at Retail Merchandiser: Knocking Out Fraud Prevention
When you sell online, you know it's important to protect your business from credit card fraud. What you may not realize is that as your business grows, not only will your fraud-protection needs change, but the type of fraud prevention system you use can help or hinder growth.
There are three main ways outdated or insufficient fraud protection can cause your business to stall: by failing to support sales into new markets, by blocking valid orders, and by taking employee and management time away from core business activities. Outsourcing fraud protection rather than trying to handle it in-house can foster growth instead of holding you back.
Restricting sales growth
The global reach of e-commerce is a positive for merchants, as long as they have the anti-fraud resources to safely sell across borders. Those resources include cross-border transaction screening, but there's more that a business needs to grow internationally. Staffers who can contact customers in a variety of languages, across multiple time zones and in a way that meets local customer service standards, is the key to avoiding false declines and strengthening customer relationships.
For example, a cosmetics retailer that starts out selling online in the U.S. knows there are potential markets in Europe, Latin America and the Middle East. But as a small company, it may have neither the staff, resources nor the expertise to detect e-commerce fraud in orders placed from abroad. When a flagged international order needs to be checked by calling the customer, the cosmetics company may not be open during business hours in the customer's home country. And finding customer service staffers who are multilingual, well-versed in fraud prevention techniques, and fluent in local manners and customs isn't easy.
If this company sticks with internal fraud-screening processes, it almost certainly won't be able to sell into those markets abroad, and that sets a limit on its ability to expand. By outsourcing its fraud-prevention program to a company that has the capacity to screen cross-border orders and deliver international customer service, the company gains the freedom to sell into new markets and reach new customers.
Supporting your business development
Click here to continue reading.