Oct 2, 2020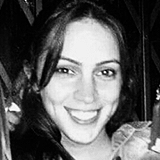 Sarah Elizabeth
Jewelry Ecommerce Statistics and Insights
Whether worn for cultural reasons or pure ornamentation, jewelry is often anything but practical. And that's precisely why it's such a pleasurable purchase. Jewelry is the classic "splurge." But does today's uncertain marketplace have room for baubles and bling?
This article will explore the global market for jewelry in 2020, profiling typical buyers and identifying opportunities and challenges in the industry. We will discuss how the COVID-19 pandemic has reshaped buying habits, and we'll analyze the risk of online payment fraud.
You can listen to the audio version of the article by clicking on the player below.

Jewelry Industry 2020 Snapshot
The global jewelry market is steadily climbing in value each year. According to a Grand View Research report, the market may grow at a compound annual growth rate (CAGR) of 8.1%, reaching $480.5 billion in value by 2025. (Grand View Research is optimistic about the industry's ability to recover from the COVID-19 pandemic.)
Looking at data from 2018, Grand View concluded that rings account for the greatest share of the jewelry market.
"Rings are available in a variety of sizes and designs, thereby increasing their consumption among men as well," Grand View wrote. "Additionally, many precious stones are discovered that can be mounted in the rings."
Bracelets will also show "substantial growth" over the coming years, Grand View predicts.
There are two major subcategories within the jewelry market: fine jewelry and costume jewelry. The former is made from precious metals and gemstones, while the latter may be made from any material (including precious metals) and are primarily designed for fashion.
According to a 2018 report by jewelry brand Pandora, fine jewelry represents 85% of the jewelry industry. However, costume jewelry is growing at a faster pace.
In 2018, the worldwide costume jewelry market was worth $30.2 billion. By 2025, it may reach $52.4 billion.
Jewelry Customer Demographics
The average revenue per person in the luxury watch and jewelry segment in 2020 was $6.78, but that seemingly small figure doesn't tell the whole story about the typical jewelry buyer.
According to an analysis by diamond industry research firm Edahn Golan, the average American household spent $647 on jewelry and watches in 2018. About $332 of that was spent on diamond jewelry.
Edahn Golan also found:
The age group of people between 55 and 64 spent the most on jewelry in 2018—$1,231 per household.
Those earning $200,000 or more per year spend the most on jewelry and watches—$1,657 per household.
But jewelry buyers are not all affluent older people. Golan reported that the lowest income bracket of Americans – those making $15,000 or less per year – still spent near the national average of $615 on jewelry annually.
People between the ages of 35 and 44 spent the least of all age groups. Golan claims this is not surprising because "They are usually married, and the large expenditure on a diamond engagement ring is already behind them." Younger adult Americans spent about $900 per household on jewelry and watches in 2018.
What about gender? After all, for much of history, jewelry was seen as a gift that men purchase for women. But that tradition is changing, as more and more women are buying jewelry for themselves—and not just costume jewelry, either.
Fashion search platform Lyst reports the percentage of women who buy women's jewelry increased by 14% between 2016 and 2017. That year, Lyst said, women made 78% of the platform's jewelry purchases. And fine jewelry brand Merjuri told Glamour magazine, "75% of purchases [at Mejuri] are made by women, for themselves and each other.'
In 2018, MVI Marketing surveyed 1,001 women between the ages of 25 and 40 with a household income of $75,000 or higher. 51% of respondents said they had purchased jewelry for themselves. The top reasons:
To get exactly what they wanted.
Rewarding themselves for a milestone.
"Just because."
To commemorate a special memory or trip.

Global Differences in the Jewelry Industry
The Asia Pacific region is far and away the largest market for jewelry. Revenue in 2020 is projected at $40 billion, with most of the revenue ($17 billion) coming from China.
However, the Middle East and Africa may soon be nipping at APAC's heels. These regions are expected to experience considerable growth, expanding at a CAGR of 8.0% from 2019 to 2025.
Other major global markets for jewelry include:
And what of the U.S. market? It's no slouch – revenue in 2020 is forecasted at $16 billion. However, this market is expected to grow a bit more slowly in coming years, with a CAGR of 5.9%. This slower growth is attributed to gold and diamonds being diverted to the behemoth market that is APAC.
Jewelry Market Leaders
In the United States, Signet Jewelers – which owns brands such as Jared, Zales, and Kay Jewelers – dominates jewelry sales. Signet is also the world's largest retailer of diamond jewelry.
In 2018, Signet reached $5.1 billion in U.S. retail sales. Other top retailers were:
Tapestry ($2.36 billion)
Tiffany & Co. ($1.79 billion)
Helzberg's Diamond Shops ($0.9 billion)
Claire's Stores ($0.77 billion)
Impact of COVID-19 on Global Jewelry Sales
The COVID-19 pandemic has seen jewelry stores closing their doors around the world, and supply chains drying up as mining companies paused their operations.
According to some reports, jewelry sales plummeted as much as 82% during the beginning stages of the crisis. (One reason: countless engagements and weddings were postponed.)
The watch and jewelry division of French luxury conglomerate LVMH saw a 30% drop in its stock market value, primarily due to a decrease in Chinese demand. The Richemont Group (which owns brands such as Cartier, Vacheron Constantin, and Piaget) reported selling 18% less this year.
Writing in late March, Bain & Company analysts predicted global luxury sales, in general, will decline between 25% and 30% in 2020 as a result of COVID-19.
The news is not all bad, however. While people tend to cut back to bare-bones necessities when times are hard, they also reach for comfort.
Affluent consumers shop for high-end products as a distraction from fear and boredom. Some evidence also indicates that some consumers have used the pandemic as an opportunity to splurge – essentially practicing "retail therapy."
The long-lasting effects of the COVID-19 pandemic on the jewelry industry remain to be seen. But one change that is sure to endure is a migration from brick-and-mortar shopping to ecommerce. For the first time this year, millions of consumers bought jewelry online.

Jewelry and Ecommerce
Unlike other product categories (such as consumer electronics ), the jewelry industry has been slow to shift to ecommerce. The majority of jewelry sales are still conducted in retail stores. Experts say online and digital sales comprise between 5% and 10% of the global jewelry market.
Some of the reasons for this are evident:
Fine jewelry, in particular, is considered a major purchase by most consumers. The average cost of an engagement ring, for example, is $5,900, an amount many aren't willing to spend without first seeing the item. (Plus, shopping for an engagement ring is an "event" many prefer not to experience behind a computer screen.)
Another reason ecommerce jewelry sales are relatively low is the knowledge gap. Consumers are generally less knowledgeable about gemstones and precious metals than other product categories, relying on salespeople for advice and guidance.
Finally, a significant percentage of jewelry sales are conducted by unbranded, family-owned businesses. A McKinsey report on the jewelry industry in 2020 noted, "Today, the jewelry industry is still primarily local. The ten biggest jewelry groups capture a mere 12 percent of the worldwide market." Smaller retailers struggle to keep up with online trends due to a lack of expertise and resources. In addition, much unbranded fine jewelry is made to order, making it difficult to describe offerings and list prices online.
But there are signs the global jewelry market is joining other product categories in a move towards ecommerce. Between 2017 and 2018, online jewelry sales increased by more than 14%. The 42 jewelry retailers tracked by Internet Retailer generated more than $5 billion in ecommerce sales in 2018.
Clearly, consumers are losing their hang-ups about buying expensive jewelry online. Some reasons for this include:
Younger consumers are more willing to shop online in general, even for large purchases. Millennials and Gen Z – both groups within the traditional age range for marriage – make up two-thirds of all diamond purchases.
Smaller jewelry retailers are going out of business or are being bought. Consumers are migrating toward larger brands with more sophisticated ecommerce operations.
Modern ecommerce technology makes it easier than ever before to replicate (or even improve on) the in-store buying experience. 360-degree photography and zoom lenses allow online shoppers to inspect pieces from every angle. Virtual showrooms – powered by technology like Immerss – let online jewelers provide one-on-one consultations and show their products in live settings.
Smaller craft jewelers can find ready-made audiences for their work on popular ecommerce platforms like Etsy and ArtFire. Amazon has also launched an artisan-only community of sellers called Handmade.

How Can Jewelry Retailers Deliver Great Online Shopping Experiences?
Jewelry is, in some ways, the ideal item to sell online. Necklaces, earrings, and bracelets are small enough to fit full-size computer monitors or mobile device screens. They're also light and easy to ship.
Whether you sell fine diamonds, vintage pieces, or modernist fashion jewelry, you can find inspiration for your ecommerce site from some of the most successful and innovative online retailers. Our favorites include:
Tips and Suggestions for Success
We spoke with Katie Kinlaw, Digital Marketing Manager for Punchmark, a web design firm specializing in sites for retail jewelers, jewelry manufacturers, vendors, and diamond suppliers. She offered the following advice to online jewelry merchants:
Great Photography Is a Must
"Having a lightbox or professional photography set-up is preferred," Kinlaw told us. "However, most smartphones offer a decent camera – as long as there is good lighting and a clean background."
Ecommerce Sites Should Be Easy on the Eyes and Easy to Use
"Making a great first impression with your website includes a responsive site design with a great user experience and beautiful imagery," Kinlaw said. "If your potential user has a poor experience, they won't purchase from you in the long run."
Earn Credibility With 'Trust Signals'
Ecommerce consumers always have their eyes out for scams and dishonest merchants. Assure your customers they can trust your brand with "reviews from prior clients, security symbols, and other logos from professional groups," Kinlaw advised. Visibility on social media will also help consumers see your company as legit.
Build in Millennial-Friendly Features
"Most millennials want quality and unique design," Kinlaw said. "They care about where their jewelry is coming from and the ethicality of their purchases."
Millennials buy into the human side of the jewelry business, Kinlaw told us.
"This is why blogging, social media, and all outward messaging is so important," she said.
Kinlaw also noted that a significant number of millennials want to finance their purchases online. Merchants can add financing to their ecommerce sites through services such as Afterpay and Klarna.

Fraud Risk in the Jewelry Industry
As we mentioned above, jewelry items are small and light. Therefore, they are relatively easy to store and ship (as opposed to other similarly expensive and desirable products, such as e-bikes). While this makes jewelry well-suited to ecommerce, it also paints a target on jewelry's proverbial back.
Online fraudsters love jewelry because:
Luxury and brand-name goods are in demand. Celebrities, influencers, and other well-to-do shoppers want the best jewelry (and handbags, and designer clothing) – creating a thriving market for fraud.
Fraudsters can easily resell jewelry to deal-seeking shoppers near the retail price.
Jewelry is inexpensive to ship.
Card-not-present (CNP) fraud is increasing worldwide at an alarming rate, costing ecommerce merchants billions of dollars. A typical CNP fraud attack occurs when someone uses stolen payment card information to make unauthorized purchases online. The fraudster will then sell their ill-gotten goods for profit.
The Cost of CNP Fraud in the Jewelry Industry
When most people think about payment fraud, the first cost they consider is the value of unpaid merchandise. Cardholders can get their money back from fraudulent charges through the chargeback process, but it is tough for merchants to recoup the cost of products they have already shipped.
In the jewelry industry, some products are one-of-a-kind custom items. Once they are lost to fraud, they can never be replaced.
Online jewelers must also shoulder the cost of chargeback fees. When a bank reverses a payment due to fraud, merchants must pay additional fees. The higher a merchant's chargeback ratios, the higher the fees. If you accrue too many chargebacks, acquiring banks may cut you off entirely, making it impossible for you to accept credit cards.
(Learn more about chargebacks, their costs, and how to reduce them in our in-depth explainer, "What Is a Chargeback? Everything Merchants Need to Know.")
As an ecommerce merchant, you do have rights concerning chargebacks. Credit card brands like Visa and Mastercard allow merchants to dispute chargebacks. But if you choose to do so, you will be working against tight time constraints. It's always preferable not to incur the chargeback in the first place.
Given the potentially high cost of chargeback fees and lost merchandise, a jewelry merchant's first instinct might be implementing strict anti-fraud measures. But be cautious of overzealous fraud filters; they may cause more problems than they solve.
The Risk of False Declines
The most significant risk of using strict fraud filters is false declines. A false decline happens when a fraud protection system blocks a legitimate transaction.
Global losses from false declines render the cost of fraud paltry by comparison. According to the latest data, ecommerce fraud will cost merchants $6.4 billion by 2021. False declines, on the other hand, will lead to $443 billion in lost revenue – nearly a half a trillion dollars!
False declines are so costly because they frustrate and humiliate customers, in many cases driving them away from online shopping sites for good: In a Javelin survey of over 3,000 American shoppers, 32% of respondents said they wouldn't shop with a merchant again following a decline.
This stat should alarm every ecommerce jewelry business. Buying jewelry is not simply a purchase – it's an experience. VIP customers expect flawless service, and because jewelry tends to be a higher-cost, lower-frequency purchase, every transaction matters. In the jewelry market, a single satisfied customer can be worth five, six, and even seven figures over their lifetime.

How the Jewelry Industry Can Combat Ecommerce Fraud
Here are five strategies that will help you, as an online seller of jewelry, reduce false declines, prevent chargebacks, and stop CNP fraud:
1. Identify Which Products Pose the Highest Fraud Risk
Your highest-risk items will not necessarily be your most valuable. A fraudster will likely have an easier time reselling a $5,000 diamond ring than a $30,000 one. At the same time, fraudsters may not consider lower-value items worth their time.
The key is to look for those small, easily shipped items that hit the "sweet spot" in price between exorbitant and cheap. Consider tracking chargebacks and friendly fraud to identify trends and commonly targeted merchandise.
2. Don't Be Overly Reliant on Common Red Flags
The affluent customers who routinely purchase fine jewelry often exhibit the same behavior as fraudsters: frequent international purchases, high dollar-value purchases, and non-matching delivery/billing addresses. Jewelry is also frequently bought as a gift, so again, shipping and billing addresses may not line up.
Merchants need an advanced fraud protection solution that can distinguish between criminals and legitimate customers based not on traditional red flags, but on a broader analysis, which should involve the manual review of orders by experts.
3. Monitor Your Customers' Browsing and Shopping Behavior
Legitimate customers often (but not always) build up extensive browsing histories on the ecommerce sites of their favorite jewelers. Loyal fans tend to visit a site several times before buying. On the other hand, fraudsters tend to throw expensive items into their carts on their first visits.
(Keep in mind, however, that this is not always the case. This is why manual review is so critical when automated fraud warning systems are triggered.)
4. Keep in Contact
High-end (and aspiring high-end) jewelry buyers love the personal touch. Most will react very positively to a call from a retailer to confirm a purchase. So, don't be hesitant to pick up the phone if you suspect fraud. The key, however, is to verify the order in a relationship-building, non-threatening way that makes the customer feel cared for rather than interrogated.
5. Choose a Solution That Includes a Fraud Protection Guarantee
A guarantee protects merchants from the expenses of fraud-related chargebacks and false declines while allowing for safe international expansion and continued growth.

A Guaranteed Fraud Solution Built for the Jewelry Industry
At ClearSale, we understand that jewelry merchants have unique requirements. To you, each piece is precious, and each customer represents a potential lifetime of value. Combatting CNP fraud is a high-stakes challenge that necessitates balancing the flawless customer service your buyers expect against the elevated risk of fraud in your industry.
ClearSale is the fraud protection leader in the jewelry industry. Our solution is supported by leading luxury and jewelry brands worldwide, such as Prada, Chanel, and Ray-Ban.
We are proud to help our customers achieve the highest approval rates and the industry's lowest false positive rates. How do we do it?
We do it by not automatically declining orders (like our competition does). We work to maximize automatic real-time approvals and minimize false positives, supported by the right technology and a manual review methodology.
With over 700 fraud analysts, our manual reviewing team is the largest of its kind in the world. This allows us to guarantee timely decisions, and it gives us the flexibility to deal with sales volumes for every client.
We also offer two levels of fraud protection to ensure you only pay for approved transactions.
In times like these, your brand's reputation, your customers' loyalty, and the security of your revenue matter more than ever. Click here to speak to a ClearSale expert about protecting your jewelry ecommerce business from CNP fraud, chargebacks, and false declines.