Nov 20, 2017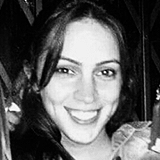 Sarah Elizabeth
Is Your e-Commerce Business Risking a Merchant Services Chargeback?
Sometimes, the smallest things can make the biggest difference. For e-commerce retailers, simple in-house merchant errors can result in increased chargeback numbers. And too many chargebacks can quickly and significantly impact a retailer's bottom line and their reputation; they even risk having their merchant accounts frozen or terminated. And an online merchant without a payment solution faces inevitable failure.
Fortunately, many of the mistakes that e-commerce retailers make are easily preventable — which is great news for merchants looking to improve their revenue and customer relationships.
5 Mistakes You Can Fix to Prevent a Merchant Services Chargeback
Merchants may not even realize the mistakes they're making that can lead to high chargeback ratios.
Here are the top mistakes they're making and how they can fix them:
Offering Vague or Misleading Product Descriptions
When it comes to shopping online, what customers see is what they expect to get. But the chances of their expectations not living up to reality skyrocket if merchants simply copy and paste the manufacturer's basic product description without considering what details their customers expect (and need) to see. And this discrepancy often results in customer frustration and chargebacks.
How and why should merchants fix this mistake? By offering clear, comprehensive descriptions — complete with precise measurements, multiple photos, and material and care instructions — merchants can greatly reduce their risk of "item not as described" chargebacks.
Having an Incomplete Policy Page
What happens when customers can't easily find (or are never notified of) a merchant's return, refund and exchange policies? When they have a problem with an order, customers aren't likely to search for hidden policies. Instead, they'll bypass the retailer completely and proceed straight to filing a merchant services chargeback.
How and why should merchants fix this mistake? Merchants with clear policy pages — which have links on individual product pages, checkout screens and order confirmations — can reduce the risk of chargebacks happening in the first place. In addition, they can improve their odds of winning a chargeback dispute if one does occur.
Not Keeping a Paper Trail
Merchants who don't keep transaction documentation — like emails, invoices, signature confirmations and delivery tracking data — will find themselves challenged in accurately and promptly responding to customer questions and concerns.
How and why should merchants fix this mistake? By keeping comprehensive, easy-to-access transaction data, merchants can quickly address customers' questions and resolve issues before they escalate to chargebacks.
Being Hard to Contact
When it comes to friendly fraud, 81% of disputes are filed simply because it's easier for customers to click the Dispute button on their online credit card statement than to hunt for customer service contact information. Customers who can't find an easy way to connect with a live representative may feel that a merchant service chargeback is their only option for problem resolution.
How and why should merchants fix this mistake? Online retailers should create several methods for customers to contact them, like chatbots, email and telephone. Online forms should capture as much data as possible — including purchase dates, order numbers, billing and shipping address, contact information, and a description of the problem — to help the customer service department respond appropriately. And if merchants can't respond in real time, they must provide an estimated response time. Merchants who offer these 24/7/365 communication methods can often settle customer concerns before they escalate.
Not Providing Excellent Customer Service
While the customer is not always technically right, most customers expect merchants to work with them to provide resolution to a problematic order — regardless of who's at fault. But merchants who ignore customer messages, are inflexible with solutions and fail to see the customer's point of view may end up getting the wrong kind of online attention and increase the number of chargebacks they experience.
How and why should merchants fix this mistake? Excellent customer service can make or break an e-commerce retailer, so all merchants should strive for the former. Encourage dissatisfied customers to come to the retailer first — not file a chargeback — for problem resolution. E-commerce merchants should then give their customer service department the flexibility to make a transaction right, which may include processing a refund, replacing an item or offering a discount on future purchases.
Without the right safeguards in place, e-commerce retailers may find themselves expending significant amounts of time, money and resources on managing merchant service chargebacks. In fact, some merchants spend up to 20% of their operational budget on fraud and chargeback management. But by simply addressing these common mistakes, merchants can drastically lower these costs.
Another way for merchants to protect themselves is by implementing a robust fraud protection solution that also offers a 100% chargeback insurance guarantee. Contact a ClearSale credit card fraud analyst today to learn how our multilayered solution can reduce your business's exposure to chargebacks and prevent future fraud attacks.