Apr 7, 2017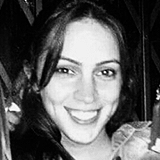 Sarah Elizabeth
Is PrestaShop Free E-Commerce Software Worth It?
If you engage in e-commerce business, having an efficient, effective online store is critical to success. But with more than 130 shopping cart solutions from which to choose, how do you know which platform will best meet the needs of your growing business?
As one of the most popular open-source solutions, PrestaShop currently powers more than 165,000 online stores. Could PrestaShop's e-commerce software help your business expand its online market share?
How PrestaShop's E-Commerce Software Can Help Grow Your Online Business
More and more businesses are using e-commerce solutions to take advantage of the increase in online sales. PrestaShop, an industry innovator, is a free e-commerce platform that helps you start — or expand — your business and improve your customers' online shopping experience.
Known for its flexibility and reliability, PrestaShop offers users two versions:
PrestaShop Download. Users download, install and self-host the software. This version is completely customizable, and you can add or develop new themes and modules as you expand your store. This is a great option for businesses who have the technical skills to customize a shopping cart platform or plan to grow their stores.
PrestaShop Cloud. This version offers the preinstalled PrestaShop engine and hosting, making startup simple. However, it restricts access to source code and databases and limits users to installing only official extensions and plugins. This option is best for a business owner who needs to get online quickly, sells a limited number of products and doesn't have plans to expand their store.
What Features Does PrestaShop Offer?
With PrestaShop, you're in creative control, and you have the option to use their out-of-the-box theme or customize appearances. It offers more than 2,000 templates as well as access to PrestaShop Partner Agencies to help tailor designs, making PrestaShop a seamless solution for all types of businesses.
Beyond instantly and cost-effectively getting e-commerce platforms up and running, this platform:
Charges no transaction or monthly fees, offering businesses a minimal cost barrier to building a successful e-commerce platform.
Has a continuously expanding line of free features. It currently offers more than 3,500 modules and themes to enhance a store's experience.
Lets you install and uninstall features with a single click — perfect for businesses with minimal IT support.
Integrates marketing, social media and SEO functionality.
Has a user-friendly interface and an intuitive administration panel that's accessible through mobile devices, making it easy to remotely check on inventory and orders.
Boasts an active user community of more than 600,000 registered members, offering advice, support and troubleshooting information.
Supports multiple currencies and languages.
Has a minimal drain on server resources.
Provides enhanced analytics with essential business insights, such as average order dollar amount and conversion rates.
Why PrestaShop Might Not Fit Your Business's Needs
Just because PrestaShop is a robust, customizable solution, it doesn't mean it's going to be the right solution for your business. Despite the low cost and the range of modules and plug-ins available, not all business owners find that PrestaShop is compatible with their business goals.
For example, some business owners may find that PrestaShop:
Is geared toward small- and medium-sized businesses and may not fully support full-scale shopping stores.
Requires the purchase of potentially expensive modules to make their e-commerce sites fully functional.
Caps scalability in some instances, preventing programmers from fully developing the shopping cart.
Lacks the opportunity to input attributes and cross-sell products.
Doesn't offer automatic updates to bug fixes, forcing users to apply fix releases manually — a challenging task without the right IT staff.
Choosing the Best E-Commerce Platform for Your Business
If you choose the right solution, an online shopping cart can do so much more than hold items; calculate totals, shipping and sales tax; and improve the online shopping experience.
To properly evaluate if a platform will meet your needs, ask yourself questions such as:
What are our IT staffing levels? Do you have the manpower, time and technical skills to devote to customizing and updating a platform?
How soon do we want to be up and running? Simple, out-of-the-box solutions can have you up and running in minutes; fully customized carts may take weeks to launch.
What's our budget? Do you need to select a free platform to start, or do you have the financial resources for a fully customized solution?
How much control do we want over the platform? Are you satisfied with an out-of-the-box solution, or do you want to stand out from the crowd?
What's our business strategy? Do you employ a drop-ship strategy with a large catalog of products shipped from multiple vendors, or do you have a smaller line of branded products?
Do we want our shopping cart to do more than calculate purchases? Some solutions can also automatically send emails and newsletters and automate marketing campaigns.
How big is our product lineup? Do you carry a single line with a limited number of products, or do you carry an extensive product line with numerous categories and subcategories?
Do we sell internationally? Does your platform need to be translated into multiple languages, using multiple currencies?
What kind of reports do we need? For example, do you want to be automatically notified when an item's inventory is low?
Only by answering these questions and doing thorough research can you select the optimal platform and position your business for future success. As your business grows, it's important that your e-commerce platform keeps pace.
Protecting Your E-Commerce Site From Fraudulent Transactions
Although no e-commerce solution meets every need, it's important that it helps you engage shoppers and increase legitimate online sales. Your provider may offer free plugins to flag potentially fraudulent transactions, but they aren't always effective. And if this forces you to manually review online orders, you can't focus on growing your business.
ClearSale's Total Guaranteed Protection Solution can immediately increase sales and reduce fraud, regardless of the e-commerce platform you're using. So if you're ready to stop manually screening transactions and start building your business, contact one of our fraud protection analysts today.