Aug 21, 2017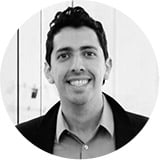 Rafael Lourenco
Thinking of Joining an Online Marketplace?
Summer 2017 was a big season for online retailers. Amazon.com Inc. announced plans to acquire Whole Foods Market, while rival Wal-Mart Stores Inc. bought Bonobos to expand its product offerings. These companies, as well as eBay Inc. and Chinese marketplace platform Alibaba, spent the summer heavily promoting their value to independent retailers as either a secondary channel to complement their online stores or as their only storefront.
Collaborating with these online marketplaces is appealing to many e-commerce merchants. Not only can these giants offer access to millions of shoppers worldwide, but they can also give small and midsized businesses the selling and payment tools they could not otherwise afford. But accessing that big client base can have its downsides, too.
So before a retailer invests heavily in a marketplace, it's crucial that they understand both the pros and cons of complementing their online stores with this e-commerce presence.