Feb 21, 2020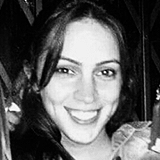 Sarah Elizabeth
[Infographic] Top Causes of Shopping Cart Abandonment
With online consumers placing more than $9 trillion of merchandise in their shopping carts in 2017 alone, it's clear there's big money at stake in e-commerce retail.What you might not realize is that the average e-commerce store loses more than 75% of the value of those potential sales to cart abandonment.
See Infographic below:

It's impossible to eliminate cart abandonment. But if you can understand where it's coming from and why it's happening, you can recover up to 63% of abandoned merchandise. These cart abandonment statistics can help you get started with increasing conversions and boosting revenue.
Global Regions Most Vulnerable to Cart Abandonment
If there's some good news to be found in online shopping cart abandonment, it's that rates don't vary much by region. But here's the bad news: These rates still top 70% for the major shopping regions.
76.3% — Asia and the Pacific Islands
76.1% — The Middle East
75.3% — Latin America
74% — North America
70.9% — Europe
Source: CreditDonkey
Cart Abandonment by Sector
Each sector has different purchase processes and customer behavior, so it makes sense that cart abandonment can fluctuate wildly among sectors. As a customer's decision-making process becomes more complex and requires more research — like booking air travel or making financial decisions — customers feel they need to "shop around" before committing to a purchase. The result? Sectors like these inevitably see higher abandonment rates.
87.87% — Airlines
81.31% — Travel
77.97% — Finance
74.58% — Retail
74.13% — Fashion
Source: SaleCycle
The Effect of Browsing Device on Cart Abandonment
Even the device a customer is using can affect abandonment rates. Customers tend to use multiple devices to do research before making a purchase — spending time at lunch, for example, browsing for shoes on their work computers but not making the purchase until they're at home on their desktop.
Another cause for cart abandonment can be a clunky mobile app that isn't optimized for mobile, leaving customers searching for a more seamless shopping experience with another vendor.
In general, the smaller the screen, the higher the abandonment rate.
73.1%— Work mobile
66.2% — Work computer
64.7% — Personal smartphone
63.5% — Tablet
63.8% — Personal laptop
61% — Personal desktop
Source: Barclays Corporate
Top Products Left in Carts
But even merchants selling products in lower-risk sectors can find themselves vulnerable to cart abandonment. Clothing items tend to be especially prone to being left in a cart.
Women's knitwear
Leather goods
Women's lingerie and hosiery
Headphones
Watches
Women's sportswear
Women's skirts
Books
Men's pants and jeans
Women's tops and shirts
Source: Barclays Corporate
Top 18 Reasons for Cart Abandonment
While it's important to know where shopping cart abandonment happens, it's even more critical to know why it happens.
92% — Negative peer reviews
80% — Lack of good return policy
75% — Slow-loading site
63% — Shipping costs too much
59% — Not ready to purchase
55% — Hidden extra costs
46% — Discount code doesn't work
36% — Order takes too long to ship
35% — Required registration
35% — Site isn't secure
30% — Have to re-enter credit card information
27% — Checkout process is too complicated
25% — Prices are too high
25% — Have to re-enter shipping information
20% — Website had errors or crashed
16% — Slow delivery times
8% — Not enough payment methods
4% — Credit card was declined
Source: FinancesOnline, Statista and Baymard Institute
Preventing shopping cart abandonment can be a challenge for even the most seasoned e-commerce retailers. But here's the good news: There are several steps merchants can take to reduce their cart abandonment rates. Even small changes to the browsing and buying experience details can make a big difference between a conversion and an abandoned cart.
Ready to learn about how you can optimize your checkout process and take your e-commerce store to the next level? The team at ClearSale can help.
Contact us today to get started!