Dec 15, 2020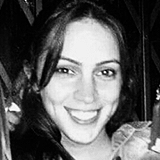 Sarah Elizabeth
Industry Trends 2020 (and Beyond): Cannabis and CBD Ecommerce
As more U.S. states legalize marijuana, cannabis and CBD retailers are taking advantage of expanded opportunities to reach new customers, including the creation of online dispensaries.
While business has been good (recreational market sales in the U.S. topped $11 billion in 2020) this still-emerging market is far from set in its ways, which means ecommerce merchants need to pay particular attention to upcoming trends.
Let's examine what cannabis and CBD ecommerce merchants need to have on their radar in the coming months.

Trend #1: Dispensaries Are Moving Online
Ecommerce is quickly becoming an industry standard for cannabis retailers. This is especially true now that more and more consumers are purchasing their medical and recreational marijuana online. The results have bolstered retailers with revenue increases up to 130% since January 2020.
And it's not simply that existing customers are buying more: There are plenty of new customers as well. The move to online dispensaries has increased the number of new customers in this space by 142% since February 2020. This transition has changed how dispensaries do business, making delivery and curbside pickup standard offerings, where they used to be special services.

There is no question this trend is at least partially attributed to the impact of COVID-19 and subsequent lockdowns and restrictions. California-based Harborside (and its ecommerce platform Jane) reported a doubling of their revenues and increased online orders by 142% at the beginning of the pandemic.
Trend #2: Retailers Are Finding Creative Ways To Replicate The "Dispensary Experience"
Cannabis dispensaries have always had the reputation for offering a highly personalized experience, something that retailers need to think about maintaining as they move online.
Consumers won't necessarily be making the connections with well-versed staff members in the same way, but there are ways that cannabis retailers are providing this personal touch in their ecommerce environments. Some are providing live or pre-recorded video budtender consultations on their sites. Others are implementing robust search filters, allowing shoppers to easily narrow down their options by strain type, THC level, cost, and even desired effects (relaxing versus energizing, for example). The traditional product recommendations that take place at POS can be incorporated into the check-out process. Ecommerce retailers should also make sure to allow customers to enter any loyalty program information when checking out online.

Trend #3: New Services And Apps Are Making Cannabis Ecommerce Easier
Leading ecommerce platforms like Shopify have helped cannabis retailers make the transition online, first in Canada and now in the U.S. Retailers can find themes catered to cannabis online stores for use with Shopify and WordPress, as well as other ecommerce software. Namaste Technologies, one of the biggest names in the cannabis industry is setting its sights on delivering new selling platforms across the industry. Namaste already has a presence in Canada, the U.S., the U.K., and Australia.
Verda is a company that has shaped cannabis ecommerce by providing a marketplace where dispensaries can list store profiles and product lists, as well as take advantage of delivery affiliates. Plus, Verda has an easy-to-use app. Customers can shop and purchase non-THC and CBD products in any state where recreational and medical marijuana is legal.
Delivery services that function like Uber have made it possible for local dispensaries to expand the boundaries of their geographical market. Companies like Eaze and Greenrush, with delivery services in cities across the U.S., are redefining how local the local dispensary really is.
An entire industry has developed around web hosting for online cannabis sales with companies offering everything from basic hosting to design to virtual assistants.
Trend #4: Options Are Emerging for Secure, Cannabis-Friendly Payments
Cannabis has primarily been a cash business due to strict regulations. Payment options continue to be limited since not every state has legalized the sale of cannabis. But there are payment options available for online dispensaries.
E-wallets
Funds can be loaded into these digital accounts for medical marijuana patients who regularly purchase cannabis on a set schedule. These are not great for consumers who want to make last minute purchases, as the loading process usually takes a few business days.
Prepaid cards
For more immediate purchasing, prepaid gift cards are like e-wallets except they are preloaded with funds. Customers have to buy the gift cards at stores or order them online and wait for their arrival.
Cryptocurrency
Cryptocurrency is being used as a payment option in this space, but the technology and currency itself isn't necessarily stable enough to build an entire payment strategy around it. (Plus there's the specialization across cryptocurrency and the volatility of transfer rates.)
Traditional payment processors
Some credit card companies do work with cannabis and CBD online merchants. However, they tend to consider these merchants high risk businesses, which are subject to higher processing fees and greater scrutiny.

Why Cannabis and CBD Ecommerce Retailers Need to be Concerned About Fraud
While the shift from brick-and-mortar dispensaries to ecommerce stores is providing cannabis retailers a windfall of new customers and opportunities for sales, there still are considerations for these merchants when it comes to their reputation with payment processors and potential ecommerce fraud.
As the number of online transactions increase, so does the potential for fraud. When cannabis retailers are already often considered high risk businesses to payment processors, the impact of increased chargeback rates and excessive fraud is significant. Cannabis ecommerce retailers need to have fraud prevention strategies in place so they don't fall into the trap of merely declining transactions and also creating more false declines.
With this much at stake, a trusted fraud protection solution provider can help take into account the changing industry trends and stay one step ahead of fraudsters. Talk to ClearSale today to learn more about how we can help your business make the most of these trends, challenges, and opportunities.