Jan 27, 2017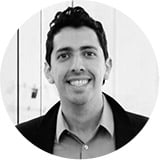 Rafael Lourenco
[Industry Focus] Fraud Risk Profile for Travel Agencies
As the country plunges into yet another winter, thoughts turn toward warmer locales and spring break getaways. And yet, with increased ticket sales so too comes the increased risk of fraud. Unfortunately, travel agencies are one of the biggest credit card fraud targets across all U.S. businesses.
Below, we analyze the full range of the fraud landscape for travel agencies, along with actionable strategies agencies can use to protect themselves from loss.
The Travel Agency Fraud Problem
A recent report from travel research company Phocuswright reveals that fraud impacts agencies of all sizes. The statistics are alarming:
Travel agencies experience an average fraud rate at just under seven out of every 100 transactions.
Agencies dedicate as much as two percent of revenue just to manage fraud.
Fraud impacts mid-sized agencies (with $1 million to $10 million in gross volume) the most. These agencies typically do more online business than smaller agencies, but aren't sophisticated enough to have more robust fraud protection systems like larger agencies.
Manual review remains the most frequent fraud protection strategy, with roughly 13% of bookings undergoing this review.
Manual review can involve up to 6 staff members, leading to significant expense in time and resources for agencies.
What Fraud Looks Like for Travel Agencies
Fraudsters are persistent in looking for travel agency weak links. They will tirelessly explore differences in fraud screening practices between websites, between channels, and between agencies. Common targets include mobile bookings, loyalty programs, and ticket exchanges.
Online bookings are the largest vector for fraud, with phone bookings a close second.
The Travel Market Report states fraudsters typically either use stolen credit cards or "friendly fraud," where they purchase airline tickets using their actual card but then deny they made the purchase to their card issuer, leaving the agency on the hook for the full cost of the tickets.
The often last-minute nature of booking travel arrangements presents a major headache for agencies trying to detect fraud. Most fraudulent bookings are organized within three days of the travel and rarely beyond a week. Fraudsters also typically make their bookings either before 8am or after 6pm – well outside of normal business hours. The short timeframe and odd hours leave little leeway for manual fraud review.
Fraudsters aren't joking around, either. According to the travel industry fraud specialist Perseuss, in almost every case where fraudsters have been arrested, it turns out they're involved in more serious crimes like drug smuggling, human trafficking and worse, often on a massive scale.
How Travel Agencies Can Fight Back
Fortunately, there are several tools and strategies travel agencies can use to protect themselves from these cybercriminals. To start, every travel agency should ask the following questions for every booking:
Is it last-minute travel, especially for international travel? This can be a major concern, since the fraudster is betting that there won't be time for you to catch the fraud before the travel takes place.
Is this a first-time purchaser? Be leery of a new customer talking about making major purchases, particularly if the travel is on short notice or international.
Does the customer mention specific airport codes? Only a travel industry pro – or a fraudster – would ask for a ticket from ACC to LHR, rather than from Accra to London.
Is the customer trying to make multiple bookings with the same card? Be particularly suspicious if the bookings involve travelers with different last names.
Can you verify the card billing address through a third-party system? It's easy enough for a fraudster to make up a fake billing address, but verifying the address is a different story.
Does the phone number area code match the card billing address? Not many fraudsters will take their rouse so far as to set up a fake phone number that matches the fake billing address.
Additionally, the right fraud monitoring and detection tools can be the difference between profit and loss for agencies. Ideally, agencies will utilize a comprehensive fraud management solution that includes multilayered fraud detection and chargeback insurance that provides 100% reimbursement of fraud-related chargebacks.
At Clearsale, we are committed to helping travel agencies maximize their sales and protect their hard-earned profits. To learn more about our chargeback guarantee and how it can help your agency, contact us today!