Oct 31, 2019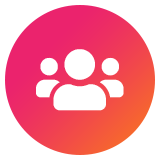 Chargeback & Fraud Protection Team
[Industry Focus] Dropshipping and e-Commerce Fraud
When merchants want to be able to sell a wide range of products without having to maintain a warehouse full of merchandise, many turn to dropshipping as an option. Not only does dropshipping let online retailers avoid the need to invest in and hold onto expensive inventory, it also frees them from the hassle of managing the shipping of orders to customers.
But how does this impact the e-commerce fraud risk inherent to the dropshipping industry?
While running a dropshipping business offers ample benefits — dropship businesses are relatively easy to start, flexible to run and efficient to operate — this doesn't mean that the industry is completely risk-free.
In fact, dropshipping business owners may still find themselves forced to deal with shipping problems and supplier errors, not to mention intense competition. And unfortunately, dropshipping businesses typically also face a higher risk for fraud and chargebacks.
The High Risk of Chargebacks for Dropshippers
Dropshipping is attractive because it's convenient, efficient and scalable. Unfortunately, this also makes dropshippers a target for fraudsters.
Some merchants are so eager to dive into the dropshipping industry that they're easily duped by scammers who publish a legitimate-looking website but lack telling details, such as company contact information and a verifiable street address. Other scammers might not actually possess the inventory they claim to have, which can leave the merchant holding the bag when orders go unfulfilled and customers file complaints and chargebacks.
Worse, many dropshippers are small businesses dealing with small profit margins – which means these businesses have a lot to lose from even one fraudulent order.
If an order turns out to be fraudulent, it's the merchant, not the supplier, who bears the financial burden. When this happens, merchants stand to lose a lot:
Chargeback fees

The entire amount of the transaction

Shipping costs

The dollar amount already paid to the supplier for the shipped product

The merchant's positive reputation

Even, in extreme cases, the merchant services account, which can make it difficult, if not impossible, to process credit card transactions
These aren't the only costs to merchants. If merchants dispute a chargeback, they must invest time and resources to research and fight the chargeback. Even so, merchants often find themselves losing these disputes.
How Dropshippers Can Avoid E-Commerce Fraud
To avoid fraud when selecting a wholesaler, merchants need to do some research. To start, look for wholesalers that list a street address. This is important, because this is where the items ship from. Moreover, merchants should confirm this address is located in an industrial park or warehouse district, not a P.O. box or residential neighborhood.
Other red flags are suppliers who make "get rich quick" promises, ask for subscription fees, or demand bulk orders that are paid in advance.
Just as merchants must be mindful of the suppliers they partner with, they must also pay close attention to the orders their customers place. Fraudsters can be incredibly sophisticated with their schemes, so merchants must keep their eyes open for red flags, such as:
Differing billing and shipping addresses.

More than 95% of all fraudulent orders have differing addresses. (However, keep in mind that during the holiday season, this could be explained by customers buying gifts.)

Suspicious email addresses from free providers.

Anyone can open a Google or Hotmail email account without providing legitimate personal data, so merchants who see suspicious-looking, nonsensical email addresses should be wary.

Rush shipping on expensive purchases.

The faster a fraudster can get stolen merchandise in their hands, the better. That's why cybercriminals often splurge on overnight shipping, allowing them to receive orders before cardholders notice the suspicious charges.

Package rerouting.

After fraudsters place an order (generally with the cardholder's legitimate data), they contact customer service or the carrier themselves to change the shipping address, bypassing the security measures that flag orders with different shipping and billing addresses.

Unusually large orders.

Criminals have a short amount of time in which to use a stolen card, so they tend to buy as much as they can, as fast as they can.
Unfortunately, these signals aren't proof-positive of fraud. Sometimes, orders that look like fraud are actually legitimate. If merchants decline every order that is merely suspicious, they may end up rejecting good transactions and inadvertently losing good sales.
Instead, dropshipping businesses should invest in a comprehensive fraud protection solution that combines automated rules with manual reviews capable of identifying fraud and validating transactions to ensure chargebacks are minimized and sales are maximized.
ClearSale's managed services solution, which combines a team of trained fraud analysts and advanced machine learning, may be just what your business needs to protect itself against credit card fraud. Want to learn more about ClearSale's fraud managed services solution and how it could benefit your business? Download our free e-book,