Feb 7, 2022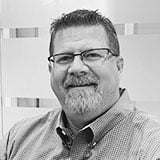 David Fletcher
In An Era of Shortages, CX Matters More Than Ever
Out-of-stock products, delayed shipments, endless questions for customer service. Reporters and pundits called late 2021's supply chain issues the "nightmare before Christmas," but many executives say supply chain problems will continue through 2022 and possibly beyond.
Some manufacturers are taking the dramatic step of remaking their supply chains instead of waiting for pre-pandemic conditions to return, but in the meantime "the era of instant gratification is over for now," according to Forrester Research.
How can retailers keep problems outside their control from damaging customer relationships? Competing on customer experience (CX) is always a smart strategy, but right now it's critical. Of course, the best CX is getting the products they want when they want them. But businesses can deliver excellent CX in other ways, to maintain customers' trust and goodwill.
Communicate Clearly Before and After Purchases
Telling customers upfront that their order might be out of stock or delayed might feel like the wrong approach, but they value transparency. Being upfront about potential delays can help manage shoppers' expectations pre-purchase. For example, the U.S. Chamber of Commerce recommends retailers add messages to their websites clearly stating shipping times and ordering deadlines ahead of the holidays. Otherwise, customers will assume their orders will sooner than is possible.
Retailers can also proactively address shipping delays that happen after the order is fulfilled. For example, one major online pet supply retailer sends update emails to customers when their orders are delayed in transit. They know there's no action they have to take, and a tracking link is added. This also build customer confidence that the retailer is keeping track of the situation for them.
Customer service teams across contact channels should have the most up-to-date information possible about shipping and delivery delays and timeframes. If you have different teams for each channel, make sure they all have the same information, so customers don't get different answers.
Offer Personalized Alternate Suggestions
Retailers are finding themselves in unfamiliar positions, some unable to stock in-demand products and others snapping up more than they normally buy when they can find them. For businesses whose popular products are running low, it's important to optimize customer recommendations to surface in-stock alternatives. Personalized suggestions can keep the customer on the website even if the item they came to get isn't available. Retailers who've gambled on stocking more product than usual because it was available can also use personalized recommendations to promote those in-stock items as cross-sell and upsell options.
It probably doesn't matter if the recommended products are the same brand as the unavailable items. According to Oracle, 85% of young Britons, for example, say they'd rather buy a product from a different brand than wait for their preferred-brand product to arrive. In the U.S., the same attitude is apparent in consumer packaged good choices: More than 80% report changing brands because of stockouts and lower prices, according to eMarketer.
The bottom line: Customers want to find what they're looking for or a close-enough alternative. Customized recommendations make that process easier for them.
Create Fair Shipping/Return Policies
Customers generally understand that free shipping is usually the slowest option, and they're typically willing to pay if they want expedited delivery. However, some report slow deliveries and delays even when they pay for next-day shipping, and they're understandably upset. While delivery times are a shipping company issue rather than a merchant issue, they're also part of the CX— one that can reflect poorly on the retailer.
Because of the risk to customer relationships, now is a good time for retailers to review the shipping options they offer. If the carriers' expedited deliveries are running late, it might be better in terms of customer experience to temporarily suspend those options — or at least add a disclaimer that there may be delays. Likewise, consider extending your return windows. No customer wants to go to the trouble of packing and dropping off a return, only to lose credit because the shipment was delayed.
When customers have a clear idea of what to expect with shipping and returns—especially when they know the retailer is looking out for them—they're more likely to feel confident about making purchases.
Seamless Checkout Without False Declines
When customers do head to the digital checkout, the experience should be as frictionless as possible to keep them from walking away. That means they should already know what they'll be paying for their order, they shouldn't have to enter too much data, and they shouldn't be required to create an account.
ClearSale's 2021 State of Consumer Attitudes, Fraud and CX survey found that 51% of online shoppers in the U.S., U.K., Mexico, Canada and Australia have abandoned their carts when unexpected fees popped up during checkout. Thirty-five percent have left without buying because checkout was too long or complicated, and 32% did so because the site required them to create an account before they could check out.
Of course, frictionless checkout still has to screen orders for potential fraud, to protect merchants and customers. Eighty-four percent of consumers in our survey said they'd never shop again with a retailer that allowed fraud with their credit card. However, customers also don't want retailers to mistake their orders for fraud. Forty percent said they won't shop again with a website that declines their order. False declines undermine trust and a business's investment in personalized marketing. Manually reviewing suspect orders can help retailers avoid fraud and false declines.
For now, retailers may not be able to give customers everything they want when they want it. However, they can still deliver a good CX. This is done by communicating clearly to manage expectations, helping customers find product alternatives, setting fair shipping and return policies and making checkout secure and simple.
Original article at: https://multichannelmerchant.com/blog/in-an-era-of-shortages-cx-matters-more-than-ever/