Dec 14, 2017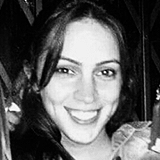 Sarah Elizabeth
How to Write Product Descriptions That Wow Your E-Commerce Customers
Making an online purchase can be a tricky proposition for customers. They can't hold or try on the product, examine its quality, or do a side-by-side comparison with similar items. Instead, customers must trust in a retailer's online product description to assure them that they're making the right choice.
A well-written product description can entice customers to make a purchase. But can something as simple as a poorly written description have an adverse effect on sales — even if the product itself is fantastic?
How the Wrong Product Description Can Jeopardize Sales
A sparse (or worse – a misleading) description can cause shoppers to rethink their purchases and abandon their carts or the checkout process, looking for merchants that offer a comprehensive picture of the product. In fact, about 20% of abandoned online purchases are attributable to incomplete or unclear product information.
Or imagine the customer who makes a purchase, but when the order arrives, it's nothing like the description. The discrepancy between expectation and reality can often result in customers filing a chargeback for the purchase, which can cost the merchant the price of the merchandise, shipping fees, and associated chargeback fees and penalties. In addition, disgruntled customers will often take to social media to air their grievances.
In the end, inadequate descriptions can scare customers away, resulting in a severe hit to an e-commerce merchant's reputation and bottom line. No merchant should ever see business dry up simply because they didn't take the time to align their merchandise descriptions with their company's and customers' values, brand and voice.
7 Secrets to Writing Product Descriptions That Boost Sales
Writing winning product descriptions that help prevent cart abandonment, chargebacks and negative social media publicity is easier than many merchants think — just follow these suggestions to get started:
1. Focus on the Target Customer
Merchants should already know who their target customers are, so they can use that information to craft targeted copy on their WooCommerce or Shopify sites. What do and don't these customers like? Where do they like to shop, and what do they usually buy? How would a brick-and-mortar location sell this product to a customer entering their store? Take that conversation and translate it into a product description.
2. Use the Right Tone
Merchants who know their customers know what those customers prefer. Do they appreciate humor, or do they want no-nonsense facts? What language style do they use — are there any buzzwords to include or jargon to avoid? By using their customers' language, merchants can differentiate themselves from their competitors, make them seem more approachable and make their products more desirable. For the perfect finishing touch, add just a bit of the merchant's personality to transform the way customers see and interact with the site.
3. Optimize Your Descriptions
If merchants simply copy product descriptions from the manufacturer's website, they're losing out on the opportunity to optimize text for search engines. Merchants should use their target customer data — such as how their customers think, shop, talk and search — to identify key search phrases. Then retailers should use those phrases in text, headlines and subheads, as well as in image descriptions and alt tags. Merchants should remember, however, that they're always writing for customers first and search engines second.
4. Be Comprehensive
Don't give just a description; give the right description. Include dimensions, care and storage instructions, seasonal information, and allergen information — any information that helps sell the product. A hotel that states they have a swimming pool doesn't give a potential customer all the information they need. Is it indoors or outdoors, open year-round, or heated? These details are going to make a difference to the pool-loving family looking to book a getaway to Chicago in January.
5. Tout the Benefits
Details are great, but translate these details into customer benefits. How does a product make customers' lives better, more enjoyable or more productive? What problems does it solve? Don't just say that a pair of shoes is made with the highest-quality materials. Instead, explain the benefits (the premium leather makes the shoes stain- and water-resistant) and why that's a good thing (results in longer wear, keeping your shoes looking new for longer).
6. Don't Exaggerate or Use Clichés
People can sense an overinflated description from a mile away, so avoid phrases like "market leader" and "innovative technology," unless it can be substantiated. If a product or service really is the best or the easiest, prove it. Include customer testimonials, media mentions or details of the awards the product has won. If customers realize a product is popular and in demand, they're more likely to want to make that purchase.
7. Don't Be Too Text-Heavy
Readers use online descriptions to learn more about a product, but they don't want to have to wade through a lot of text to do so. Customers tend to skim descriptions to extract the essential information, so make text easier to read by breaking it up into bullets, highlighting key words, using concise subheads, optimizing format for different devices and using a readable font size.
Whether an online retailer is using Magento, BigCommerce or another e-commerce platform, retailers should mimic the in-person shopping experience as closely as possible. And that means including robust product descriptions that engage a reader's imagination and convince customers to make a purchase.
But to grow in today's competitive marketplace, e-commerce merchants must complement these great product descriptions with a robust fraud protection solution. Contact a ClearSale credit card fraud analyst today to learn how our multilayered approach can help you build your bottom line by reducing your risk of chargebacks and fraud attacks.