Aug 30, 2018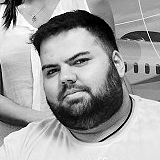 Bruno Farinelli
How to Work With a Fraud Vendor When Your Product Is Unusual
When fraud prevention vendors are asked to safeguard transactions involving new and unique products that don't quite fit a particular niche, they're rightfully wary. Here's what they're going to want to know from an e-commerce merchant before they start protecting these transactions.
1. Is the Product Expensive?
To establish the fraud risk of a new product, fraud protection vendors must know its average price. After all, the higher the price, the more attractive it's going to be to fraudsters — which means an elevated fraud risk. This holds true even if the resale price is just a fraction of the original purchase price. For example, if a cybercriminal purchases a $2,000 piece of jewelry, even if they can resell it for only $1,000, that's all profit for a day's work.
2. Is It Easy to Stock?
The size of an item also affects how fraud prevention vendors view the risk level. In these cases, the bigger the item, the lower the risk. Because most fraudsters purchase items to resell on the secondary market, criminals must store these items before reselling them. Storing small items — like cell phones, designer purses and jewelry — is much easier than storing larger merchandise, like mattresses and refrigerators.
3. Is It Fragile?
Fraudsters tend to shy away from extremely delicate but expensive items — like crystal and china — because of the risk of breakage during shipping. If their fraudulently purchased items break en route to the resale purchaser, the fraudster is out the product and any potential ill-gotten profit.
4. Does It Have Multiple Variations?
While designer dresses can be worth thousands, are easy to store and are hard to damage in transit, there's one thing that makes items like clothing and shoes less valuable to fraudsters: variation. The more SKUs a product has — e.g., different colors and sizes — the less resale value it has on the secondary market, because not everyone can wear a size 6 shoe or gown. But everyone can wear the same Ray-Ban sunglasses or use the same iPhone X, putting these "one-size-fits-all" product at a higher risk for fraud.
The Importance of Partnering With an Outsourced Fraud Prevention Solution
When a merchant brings a new product to market, fraud prevention solutions are tasked with evaluating the potential risk for chargebacks and fraud. It's not always an easy determination, but knowing the product's key features — like price point, size and variations — offer important insights needed for risk assessment.
While a product is still new and its fraud risk is undetermined, merchants must ensure their fraud protection solution doesn't automatically decline any orders for the product. Because the solution's algorithm doesn't have any historical information in its database about the product, it may conservatively decline these orders.
This is why e-commerce merchants should always let their fraud prevention vendor know they're selling a new product, so the vendor can monitor sales and conduct manual reviews on these transactions. Then once the e-commerce merchant has a handful of sales of the product, both the vendor and the merchant will better understand the product's true fraud risk.
Analyzing sale data and transactions for any product takes dedicated time and resources — even more so when a merchant launches a unique product. Download our free e-book, "Is a Fraud Managed Services Solution Right for Your Business?" today to learn how a managed services solution like ClearSale's can remove the burden of chargebacks and false declines and let you get back to building your core business.