Apr 19, 2022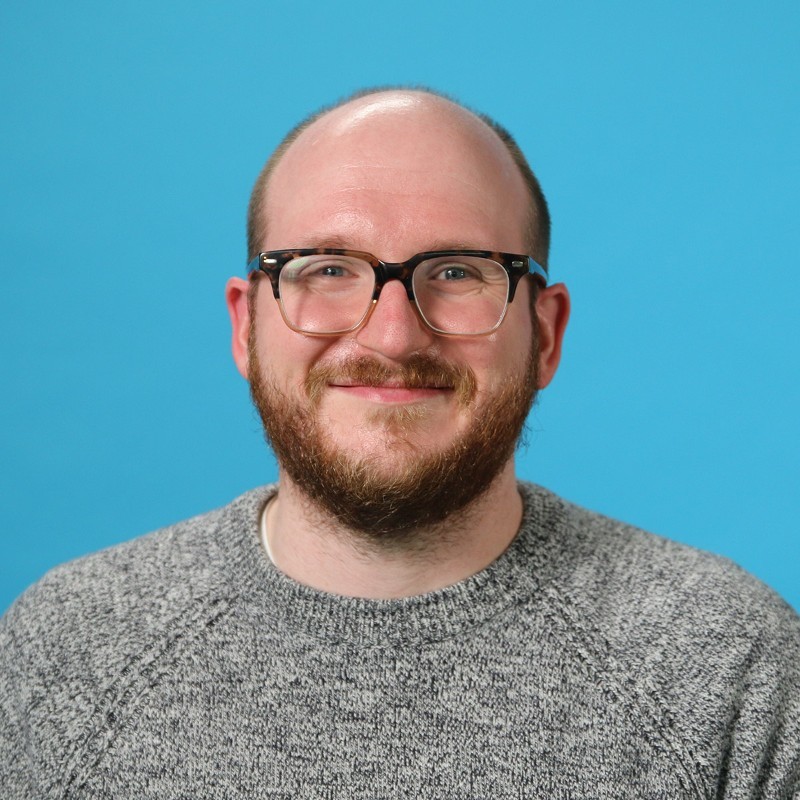 Cole Godsey
How to Set Your Automotive Ecommerce Site Up for Success
Due to the impact of the ongoing COVID-19 pandemic, many business owners have changed the way they do business on a day-to-day basis to better suit their customers' needs and the automotive industry is no exception. In 2020 alone, online auto part sales increased by 29.9%, as more consumers turned to online shopping for convenience. As online sales continue to grow year over year, many automotive business owners have turned to the world of ecommerce to increase sales and overall profitability. Without question, having an ecommerce site is now an essential part of running your business.
As tempting as it is to launch a site quickly and capitalize on the increase in online sales to boost your profits, it's equally as important to consider your long term goals and business growth strategy. Whether you are planning for the next six months or six years in advance, thinking towards the future will set your business (and website) up for long-term success. No matter if you have an established online presence, are just getting started, or are somewhere in between, this post is for you!
With over 200 builds completed since 2014 for a wide-range of clients from automotive parts sales, manufacturing, and gourmet food delivery, we know what tools are an absolute must for the automotive industry in the ecommerce space. How can you set your business apart from your competition, and what are the common trends we see in the industry? Here are the four ways you can set your automotive ecommerce site up for success. Let's dive in!
1. User-Friendliness is a Must
Whether your automotive ecommerce website is established, or just starting out, having it be user-friendly is a must. User-friendliness goes beyond making sure that your store is easy to find on the web. Having a user-friendly website means that it is accessible to all users, information is easy to find, and your platform's hosting is reliable. In our experience, a website that is not only user-friendly, but accessible, is a key factor to driving revenue. For example, OEM replacement part manufacturer for commercial HVAC lines, Affiliated Parts, experienced firsthand the drawbacks of a slow, non-user-friendly website. Its average page load time was extremely slow, which discouraged users from moving forward with a purchase. By upgrading its ecommerce site to a new platform, and investing in resolving load speed issues, the company saw a 21% decrease in page load times at launch. This decrease in load time drove up the average order volume (AOV) by 46%, and saw a 22% bump in the time customers were spending on the site. Needless to say, one small change drove a large increase in revenue!
Outside of page speed, another important consideration is the functionality of your website. It's vital to put yourself in your customers' shoes, and think about what can make their buying experience better or less difficult. Truck and trailer part manufacturer The Universal Group is a great example of taking the user experience to another level. Typically, its customers are looking for similar truck parts and are trying to search by a particular competitor's SKU. So, it implemented an "alternative SKU" functionality, which allowed customers to search for products using a competitor's SKU, and then displayed relevant results to help them find the part(s) they need. This helped them boost not only its customers' satisfaction, but sales as well. Having parts and products that are easy to find are a must.
As the usability expectations of ecommerce websites continues to change, a trend that has become increasingly common is a one-click checkout process. While this is by no means necessary, offering this can help set you apart from your competition and further enhance your user experience. Instead of having your customers fill out their name, shipping address, and billing information every time they make a purchase, they can simply verify their identity, enter in their validation code, and make their purchase. Fortunately, there are a wide-range of plugins that work with ecommerce websites to enable the one-click checkout process. By using a one-click checkout, you are helping your users save time and effort, which again, enhances user experience.
User experience is crucial to your website's success; do not sell yourself (or your customers!) short by offering a less-than-stellar user experience.
2. Scale Your Website with Integrations and Marketplaces
While starting with a less-costly ecommerce solution may make sense at first, it's also important to think about the future. How many SKUs do you have? Are you planning on expanding your product catalog? Do you see business increasing this year? These are all important considerations to make prior to choosing an ecommerce platform. At the end of the day, whichever ecommerce platform you use should help your business grow, not hinder it.
Almost every single ecommerce website utilizes integrations, or marketplaces, to scale their business. Reaching more customers means more revenue for your business, which is a massive win! In the automotive space, marketplace websites such as eBay Motors are becoming a more prevalent secondary option for business owners to sell parts online. Fortunately, integrating a marketplace into your website is relatively easy, and something your development team can tackle. You can integrate via an API connection, or by purchasing and installing a connector to link everything together. Once you have your store connected, you will be able to sell on your ecommerce platform, along with whichever marketplace you integrate to. This is an added benefit for you not only financially, but by being able to reach more customers. Not to mention, it also gives your customers a better experience with the option to buy directly from your site, or from a marketplace. Long term, this means that you can easily expand your auto parts business.
As far as integrations are concerned, it's safe to say that your options are in no way limited; in fact, it can feel overwhelming to start with. To help you, we've paired down a list of extensions that we deem most important below:
ERP integration
Quickbooks integration
Layered navigation
SEO/SEM
Content Management Systems (CMS)
Social media/reviews
Point of Sale/Payment Gateways
Site Search
By using all of the above, you can set your ecommerce site up for growth!
3. Invest in Security
One of the most important ways to set up your ecommerce site for success is to ensure that you have all of the correct security measures in place for your customers. An SSL certificate is the first security measure to take. An SSL establishes a secure connection to ensure that customers feel safe when making online purchases. If you don't have an SSL currently installed, the below image is what users will see when they first visit your website: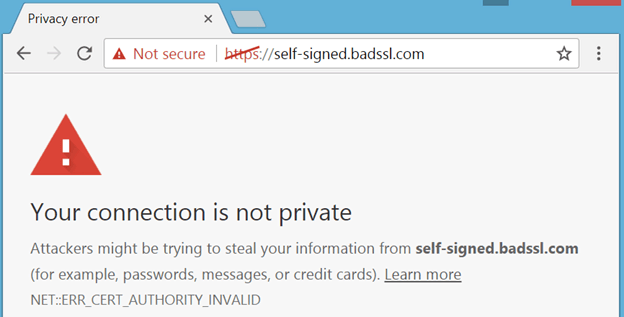 Nothing will drive users away from your site faster than seeing that their connection is not secure. Getting an SSL is relatively easy, and in the long run, inexpensive. They can be purchased from your domain registrar, or they could be included with your ecommerce hosting platform. Now that your site is secure, it's important to make sure that your payment gateway is PCI compliant. The PCI Security Standards Council works to uphold the safety of cardholder data. Typically, most providers of payment processing technology are PCI compliant. Maintaining this compliance is important for your business to avoid lost sales, fines, and losses due to fraud.
Managing fraud is also crucial to ensuring the safety of your customers' transactions, and fortunately, most ecommerce platforms have fraud filters to help you prevent it from happening. Depending on how you configure these filters, a potentially fraudulent order can send an email notification to you to accept or decline the order; the alternative is to have the order be canceled entirely. As your business grows, however, fraud filters can mistake good orders for fraud, which is one of the reasons you may want to consider going with more comprehensive fraud protection, and working with a third-party fraud protection company.
4. Invest in Marketing
While having a web presence is a good first step, it's also extremely important to invest in marketing your business to a larger audience. With that being said, you do not need to break the bank on digital marketing spend; in fact it's more beneficial to start slow and find what works rather than spending a large chunk of revenue on something that "could" work. Below are a few smart ways to invest in your business' marketing.
Digital ad spend:
When we're talking about digital spend in this instance, we are specifically looking at Google Ads, Facebook, and similar social networks. It's not a bad thing to want to spend on a campaign or two; in fact, we encourage it if you're new to digital spending or have recently launched a new (or redesigned) website. Focusing on a specific promotion, or your brand name, are both great ways to start spending digitally. Once you have a gauge on the performance and your ROI, you can of course expand to more campaigns and a higher spend.
Email marketing:
Investing in marketing doesn't necessarily mean you need to spend money to get results. One of the best ways to stay connected with your audience is via email marketing. There are several free platforms that you can import your existing database into, or tie directly into your ecommerce site, and send emails with ease. It's tempting to want to mass email all of your customers at once trying to cross-sell or upsell them after they just made a purchase. A word to the wise would be less is more in this instance. The way we approach email marketing is that we have to earn our client's trust rather than just trying to sell something to them. With an overabundance of marketing related emails daily, it's easy for your customers to ignore emails or even just hit delete.
Social media:
Using social media is by far one of the easiest, and most effective ways to market your business. Whether it's posting customer testimonials, product specials, new part/vehicle arrivals, or general company updates, there is no shortage of opportunities to reach your customers. Posting natively can be a good starting point, but it can be time-consuming.. To make things easier on yourself, we recommend using a social media scheduling tool where you can pre-schedule your posts weeks or even a month in advance.
Customer reviews:
Last but not least, customer reviews are a fantastic way to market your business to a wider audience, and a great way to establish social proof that your business is reputable. There are several tools you can use that integrate right into your ecommerce site to ask happy customers for a review right after their purchase.
Conclusion
By using the tips above, you'll be shifting your business' web presence into high-gear! While it may seem incredibly daunting at first, picking one of the four points above is a great starting point. Yes, it will take time, effort, and resources to tackle some of the larger items, but it will lead to the long term success and growth of your business. It may be tempting to think that results will be instantaneous, and you'll see a jump in sales once you push any updates live, however, it is important to remember that increases in sales, site speed, and so on will take a little bit of time to take effect.
In fact, it can take a few weeks to a few months to start seeing tangible results. Good things take time, right? You wouldn't rush to make a cake without all of the right ingredients, or without adding in sugar. The same can most certainly apply to your website. It wouldn't be ideal to launch your site without the best user-experience possible, or lack of security, which are a few of the ingredients to your success.
When it's all said and done, investing in the time, resources, and budget to the success of your ecommerce website will no doubt drive your automotive business forward.