Jul 31, 2019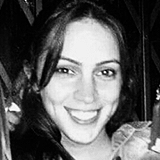 Sarah Elizabeth
How to Scale Your E-Commerce Fraud Protection as You Grow
Growth is the ultimate business goal for most (if not all) online merchants. But growth can be a double-edge sword, bringing a host of new problems with it. The operational strategies that brought a business to one level of revenue might not be enough to bring the business to the next level. Growing often means rethinking the way you manage your inventory, supply chains, human resources, working capital … and yes, e-commerce fraud.
Can the e-commerce fraud protection solution that served you as a small business also serve you as a mid-sized and eventually enterprise-sized organization?
The truth is that your fraud risk profile will evolve as your business evolves. Here are four growth stages to fraud protection that will help you select a level of protection that matches your needs.
1. Simple Fraud Filters
When you're just starting out and don't have a lot of financial or personnel resources to invest in e-commerce fraud protection, simple fraud filters are a good place to start. These easy-to-implement, budget-friendly solutions can help prevent fraudulent orders from processing either by warning you about potentially fraudulent transactions or even cancelling an order entirely.
There are a variety of filters you can set up to screen transactions, including:
Daily or hourly velocity filters

that control how many orders a customer can place within a certain time period. This helps prevent fraudsters from testing credit card numbers after purchasing lists of stolen cards from the dark net.

Address verification systems

that let merchants decline transactions when the numeric portion of shipping and billing addresses don't match.

Card verification value (CVV)

filters that flag transactions when there's a discrepancy between a card's CVV number on file and the one the customer entered during checkout.

Purchase amount filters

require you to review all transactions that fall outside set dollar values. Because most businesses know their typical transaction size, they can set the filter to alert them when a transaction is higher or lower than this amount.
Although fraud filters offer a good starting point, you're often unable to customize simple filters to match your unique business.
Additionally, simple fraud filters can have decline rates as high as 25%, according to LexisNexis. Such high decline rates may mean legitimate transactions are not being approved, which can severely limit your earning potential and aggravate your customers.
So while filters are a good place to start, you may find relatively quickly that they're not enough to provide complete fraud protection.
2. Integrated Fraud Solution
As your sales volume increases, you may want to adopt a more customized approach to fraud prevention that gives you access to advanced features while still keeping some fraud management responsibilities in-house to keep costs low.
An integrated fraud platform gives you the best of both worlds, enabling you to take advantage of advanced screening capabilities and fraud rules management that layers in with your in-house operations. An integrated solution will also interface with other e-commerce software applications you might use.
This approach doesn't provide final transactional decisions, however. Your in-house team will need to make the ultimate approve/decline decision.
This may be hard to keep up with during busy sales seasons, and you may find it difficult to scale your internal resources when sales peak. When this happens, it may be time to start looking for a fraud prevention partner that has no trouble scaling when you need it to.
3. Automated Managed Services Solution
As your customer base grows, your risk exposure grows as well. This becomes a smart time to re-evaluate your fraud prevention solution.
When the volume of transactions to review and approve becomes too big to manually review each transaction, you might consider switching to an automated managed services solution that identifies and declines all high-risk orders.
The good news is that these solutions can usually be extensively customized, which can help you approve more transactions, faster. Unfortunately, because these solutions typically rely exclusively on artificial intelligence, they also tend to generate a high level of false declines. And because these automated solutions provide only a simple yes/no decision, you have few opportunities to save a legitimate sale that's erroneously flagged as fraudulent.
4. Fully Outsourced Fraud Solution
A fully managed services solution offers e-commerce retailers the best of both worlds: a final transactional decision that's based on advanced artificial intelligence plus a team of experienced analysts able to validate orders suspected of fraud.
With this fully outsourced solution, the entire fraud protection and chargeback management strategy is managed on a merchant's behalf by an outside company. Machine learning technology screens every transaction, while human analysis is used to authenticate flagged transactions.
Each managed services approach is customized to your business and industry, delivering the services and results that help reduce chargebacks, ensure no order is ever automatically denied, and increase revenue.
Here's why businesses that grow might choose an outsourced solution that lets them scale on every level:
It requires fewer resources from you, because the fraud solution is managed for you and offers fast decisions on whether to approve a transaction.

One program covers all types of transactions: web, mobile and telesales.

One provider serves as supplier, integration, payout settlement, agreement and customer support 24/7/365.

The professional team of analysts maintains an optimal balance among important fraud KPIs, like chargeback rates, analysis time and approval rates.
What Successful Merchants Must Consider
As you look to update your e-commerce fraud protection solution to meet your changing needs, consider these fraud protection features:
Fraud and chargeback management can account for 13% to 20% of a business's operational budget. What investment can your business afford right now?

Is your solution robust enough to handle spikes in sales volumes?

Acquiring Tools and Technology.

If you're handling fraud management in-house, do you have adequate resources to purchase and maintain the appropriate fraud protection technology and integrate the technology with existing sales systems.

Responsibility for Chargeback Fees and Penalties.

Can you afford to be responsible for any chargeback costs that make it past your solution, or do you want to invest in chargeback insurance?

Fraud Risk Expertise.

Do you need to rely on outsourced experts who can keep pace with evolving threats and fraud patterns?
When you choose the right fraud prevention solution for your business, you no longer need to worry about fraud and monitoring the ebbs and flows of sales volume. Instead, you can focus on fulfillment and building your business.
Not sure which solution is best for you? Download our free eBook, "Is a Managed Services Solution Right for Your Business" today. In it, we look at the best ways to protect your growing business from credit card fraud and chargeback fees — from simple device fingerprinting to an approach that merges human analysis with artificial intelligence — and help you make a smart fraud prevention solution.