Sep 26, 2023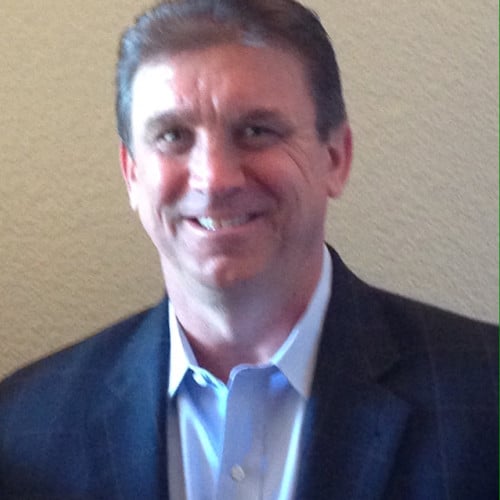 Rick Sunzeri
For Better Customer Experience, Make Your Website Easier to Search
Customer experience (CX) optimization is a necessity for ecommerce retailers and other online businesses that want to convert visitors, drive sales and cultivate customer loyalty. And while CX optimization strategies can take time to map, plan and implement, there are smaller changes retailers can make in the short term that have an immediate impact on CX. For example, many websites could quickly improve their CX by adjusting their site search functionality.
A recent ecommerce search report by a leading customer experience platform provider tested sites and surveyed both customers and ecommerce professionals. This research found that nearly 70% of ecommerce customers start with a site's search bar when they're shopping, which means that how search performs is the first impression many shoppers have of a brand's website.
However, these searching customers are not always finding what they're looking for. While nearly every brand in that survey said their on-site search results are relevant, 69% of consumers said they frequently encounter irrelevant search results while shopping.
Alignment between search expectations and performance is important. In ClearSale's most recent global survey of ecommerce consumer attitudes, 76% said they're more likely to make a purchase from sites with accurate search and plenty of useful filtering options, and 78% said those elements make them more likely to return to that site or become a regular customer.
Interestingly, shoppers aged 40 to 54 years old in the consumer attitudes survey were more likely to make buying and loyalty decisions based on ease of search, with 81% citing search as a factor in repeat purchases. Maybe this is due to time pressures related to work and family, or maybe the novelty of browsing has worn off for shoppers in this cohort. Whatever the reason, the data illustrates the importance of understanding what your particular customers want.
What Online Shoppers Need from Site Searches
The ecommerce search study identified several search functions customers want that are often missing. The most common missing element: error tolerance. We've all mistyped a search term and had the annoying experience of getting no results because of the error. Other frequently missing elements include autocomplete in the search box, personalization of search results, alternative product recommendations and filtering tools.
In addition to missing elements, many sites have searches that operate under rules that are so strict they interfere with useful results. A larger search usability study that looked at 19 major ecommerce sites found that 70% of those sites had search tools that didn't allow searches by synonyms for product terms used on the site, so visitors had to use the same wording as the site to generate usable results. More than a third of those major retail sites didn't support searches by product number.
Other common friction points are too many irrelevant results, which waste customers' time, and search results that include out of stock products, which can lead to cart abandonment at checkout or order cancellations when the customer finally learns about the stockout.
The fact that search problems are common on retail sites doesn't make them less frustrating for customers: 80% said they've left a site because of search performance problems, and 35% have left because the results they got were irrelevant. Search friction on one site can complicate the customer's overall shopping experience as well. That's because, according to the ecommerce search report, 68% like to compare products among multiple sites, something that's easier with reliable search tools on each site. The costs of a poor search experience go beyond lost sales and loyalty opportunities. Search results that prompt customers to leave your site waste marketing spend and raise customer acquisition costs.
Analyzing Your Site Search Experience
Identifying friction in your site's search tools requires some data analysis, testing and customer feedback. If you already have feedback from your customers — via surveys or customer service interactions — that your search is frustrating, start your list of issues to fix with that information. You can also create an on-site survey using a pop-up box or chatbot to allow customers to rate the usefulness of their search results in real time.
Of course not every customer who's struggling with your search tools will complete a survey. You'll also need to analyze your site traffic to see what users are doing on the site just before they leave. If search is the last act for many of these users, that's a clear indicator of a problem with search term entry or results.
To understand the problems at a granular level — and to identify what's working well with your search — employees or independent UX testers can go through the same kinds of searches your customers do. These tests should be based on actual search process data from your site analytics in order to deliver the most useful results.
Reducing Friction and Keeping Up with Customer Expectations
With your customer feedback, site analytics and UX test results, you should have a clear view of where your search process works and where it needs improvement. Based on your findings, you may need to add results filters to narrow down overly broad lists of results, allow for misspellings in the search bar, deploy logic that allows customers to search by terms that are similar to your site terminology, hide out of stock results and suggest alternatives — ideally personalized ones — when a search yields no results.
Monitor the changes you make to your site search to see which adaptations reduce site abandonment, increase the time customers spend browsing and lead to sales. Even after you've implemented all your improvements, make search optimization an ongoing part of your CX practice. That way, as consumer preferences and technology change, your site will deliver what your customers are looking for.
Original article at: https://www.retailtouchpoints.com/features/executive-viewpoints/for-better-customer-experience-make-your-website-easier-to-search